Scared witless: Halloween haunted houses across Oahu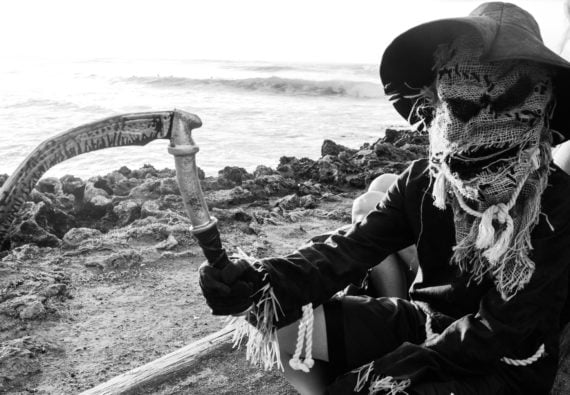 Halloween is fast approaching. Aside from trick-or-treating, eating kid's candy, and the costume parties, there are haunted houses all across Oahu ready to induce nightmares. To get in the spirit of Halloween, we've rounded up our picks from around the island, with varying levels of scary. Enter at your own risk.
Haunted Plantation (Waipahu)
Just thinking about going to a haunted house at Hawaii's Plantation Village sends a chill down my spine. Do the spirits of old plantation workers come back to haunt people? If not, then the angry clowns, plastic babies, ghouls and enveloping darkness surely will. After all, it's not just one house that's haunted, but the entire plantation of 19 houses. Organizers say the experience is geared towards ages 12 and up, or adults only, which indicates this is meant to be truly horrifying.
When: Oct. 20-22 and Oct. 27-29, 7:30-10 p.m. and Oct. 31, 7:30-9 p.m.
Where: Hawaii's Plantation Village, 94-695 Waipahu St., Waipahu
Cost: $15 general, $20 fast pass
Website: hawaiihauntedplantation.com
Fear Fest Hawaii (Waianae)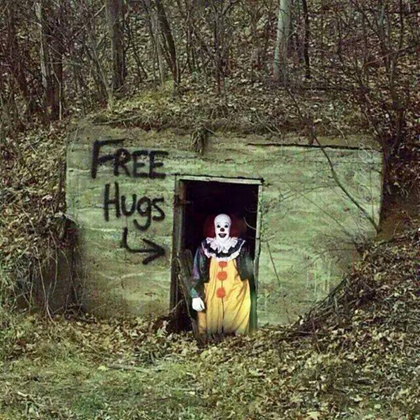 Head out to Waianae for a big scare with Fear Fest Hawaii, an indoor attraction filled with frightening characters, thrills and suspense. Yes, clowns offering hugs are reason enough to be completely terrified of this haunted house. It's open to all ages, though parental discretion is strongly advised.
When: Oct. 20-22, Oct. 27-31, Fridays 8 p.m.-12 a.m., Saturdays 7 p.m.-12 a.m., Sundays 7 p.m.-12 a.m., Monday Oct. 30, 8-11 p.m., Halloween 8 p.m.-12 a.m.
Where: 85-876 Farrington Hwy., next to Hale Nalu Surf Shop and across Waianae Store, Waianae
Cost: $15 general, $25 fast pass, $13 discounted tickets available for students and EBT holders (with valid ID)
Website: www.facebook.com/fearfesthawaii
Skeleton Key Hawaii Presents Mummy: Curse of the Crypt by Jorge Garcia (Kailua)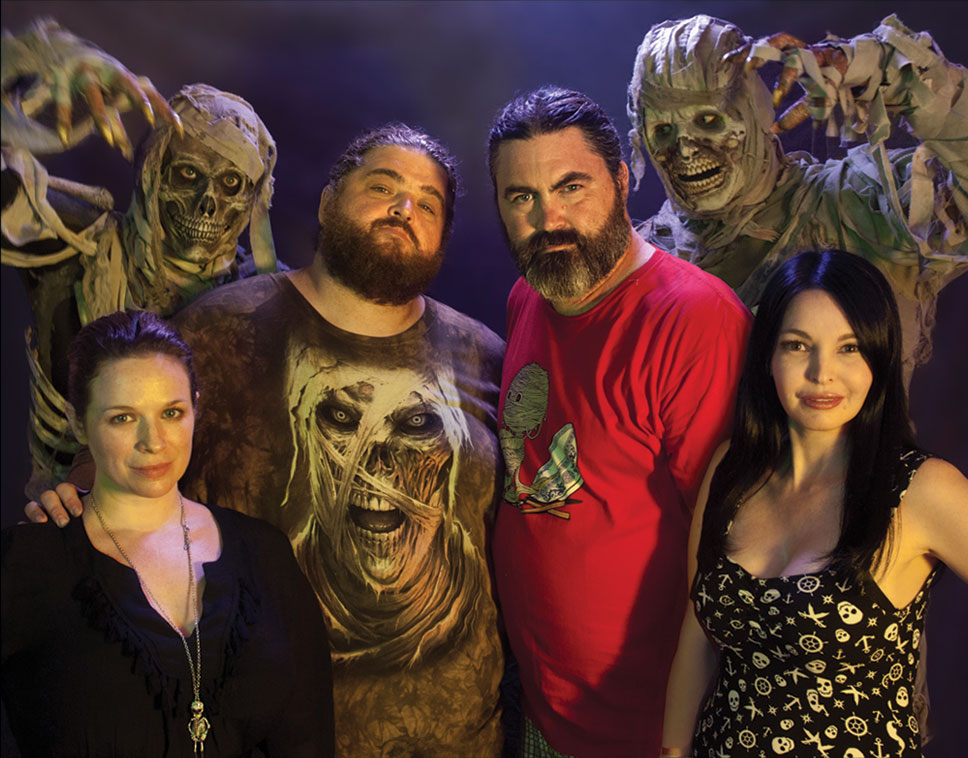 The friendly neighborhood of Kailua has got a secret … it has a haunted house. This brand-new, professionally produced thrill is the brainchild of Halloween superfan actor Jorge Garcia — you know him from "Lost" and "Hawaii 5-0" — and Kevin Keaveney of Skeleton Key Hawaii. Visit this haunted house and unearth a long-lost Egyptian crypt.
When: Oct. 19-21 and Oct. 26-31, 7-11 p.m. Keiki-friendly hours: Oct. 21, 28-29, 5-7 p.m.
Where: 171-A Hamakua Dr., Kailua
Cost: $15 general, $20 fast pass
Website: skeletonkeyhawaii.com
Monster Mash at Turtle Bay (North Shore)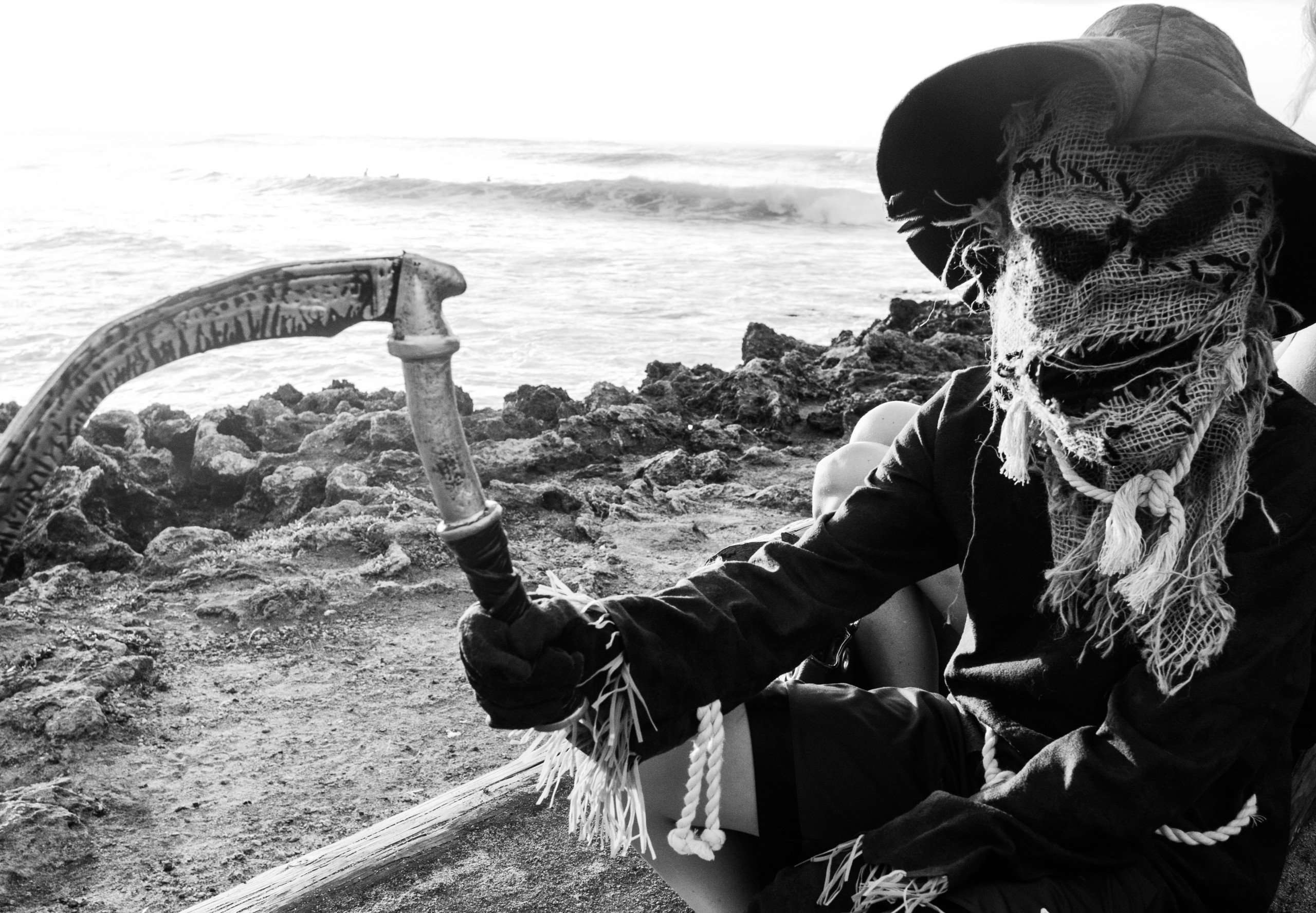 For something less scary and more family-friendly, head to the North Shore for some good old Halloween fun. An all-ages haunted house is the centerpiece of an evening of fun and games at Turtle Bay. The first annual Monster Mash will feature back-to-back screenings of Halloween movies "Hocus Pocus" and "Casper" on the lawn, a costume contest, keiki pony rides and fire roasting pits. Proceeds from this event will benefit the Turtle Bay Foundation, which provides grant and scholarship funds to the Ko'olauloa Community and Schools.
When: Oct. 27, 5-9 p.m.
Where: Turtle Bay Resort's Golf Driving Range
Cost: $10 online through Oct. 26, $12 at the door
Website: turtlebayresort.com/monstermash
Spook Life Park (Waimanalo)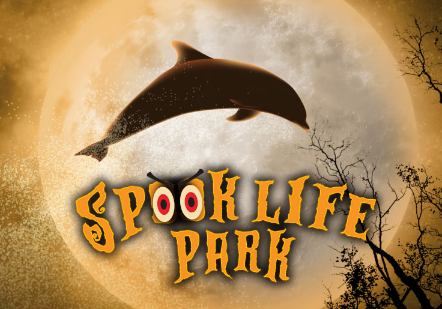 For one day only, Sea Life Park transforms into Spook Life Park. Get into the Halloween spirit by visiting the Haunted Theater, then watch underwater pumpkin carving demonstrations in the Shark Cave, or trick-or-treat throughout the park grounds. A costume contest (tip: Ocean themes are a favorite for judges) acknowledges how scary marine debris is with an extra category for incorporating recycled material into costumes.
When: Oct. 21, noon-4 p.m.
Where: Sea Life Park, 41-202 Kalanianaole Hwy., Waimanalo
Cost: $13.01
Website: sealifeparkhawaii.com/halloween17v
Bonus pick: Haunted Shipwreck (somewhere in the Pacific Ocean)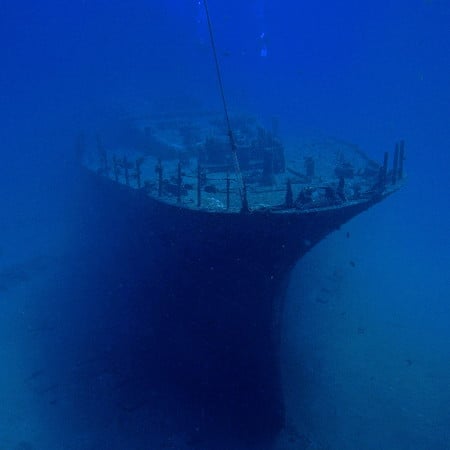 There's no screaming when you're underwater, which makes this haunted "house" especially terrifying. Push your fears to the limit with a nighttime dive to the Sea Tiger, a haunted shipwreck. Who knows what kind of ghouls, goblins, skeletons and sea creatures await … underwater … and at night? Only the brave — and certified scuba divers — are allowed for this once-a-year event. I hear it's sold out, so ask to be put on a waiting list or consider this a heads-up for next year. You can also reserve a spot at an underwater haunted scavenger hunt or underwater pumpkin-carving contest.
When: Oct. 27, 5-9 p.m.
Where: Meet at Honolulu Scuba Company, 670 Auahi St. A-1, Kakaako
Cost: $99 plus $25 for gear
Website: honoluluscubacompany.com