Save the date: Hallowbaloo Music + Arts Festival

About 15,000 people are expected to converge in Chinatown on Saturday for the seventh annual Hallowbaloo Music + Arts Festival, a huge Halloween block party with entertainment, food, costumes and lots of craziness.
Hallowbaloo, presented by Burger King Hawaii, happens from 5:30 to 10 p.m. Along with the annual streetfest, costume-wearing runners will take part in the first annual Hallowbaloo Marathon to raise money for local arts organizations. (See more information below.)
What's happening for Hallowbaloo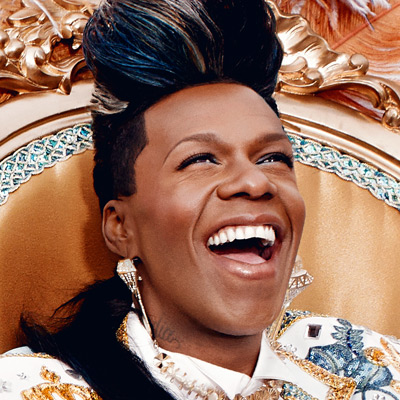 This year's entertainment lineup on four stages includes both big-name local and Mainland acts. On the headlining Burger King Hawaii stage, there will be performances by Big Freedia of New Orleans, one of the hottest hip hop bounce artists of the moment; Nigerian-American soul, R&B, rock, hip-hop and jazz star Iyeoka, who perform alongside the local band, Quadraphonix; legendary instrumentalist David Lindley; Reggie Padilla and The Stella Bean Brass Band; Kalalea Lights; and Gamelan Parisuda.
Entertainers on the other three stages:
Activ8 electro jazz
Anton Glamb
Cherry Blossom Cabaret
DJ Mr. Nick
Doolin Rakes
Erin Smith
Hawaii Pole Dancers
Krewe of Da' Kine
Lola Love
Maryanne Ito & The Astatine Collective
Ross Jackson
Stef Muzic
Streetlight Cadence
Super CW
The Aphrodisiacs
The Infamous Bourbon Boys
Yoza
The Schedule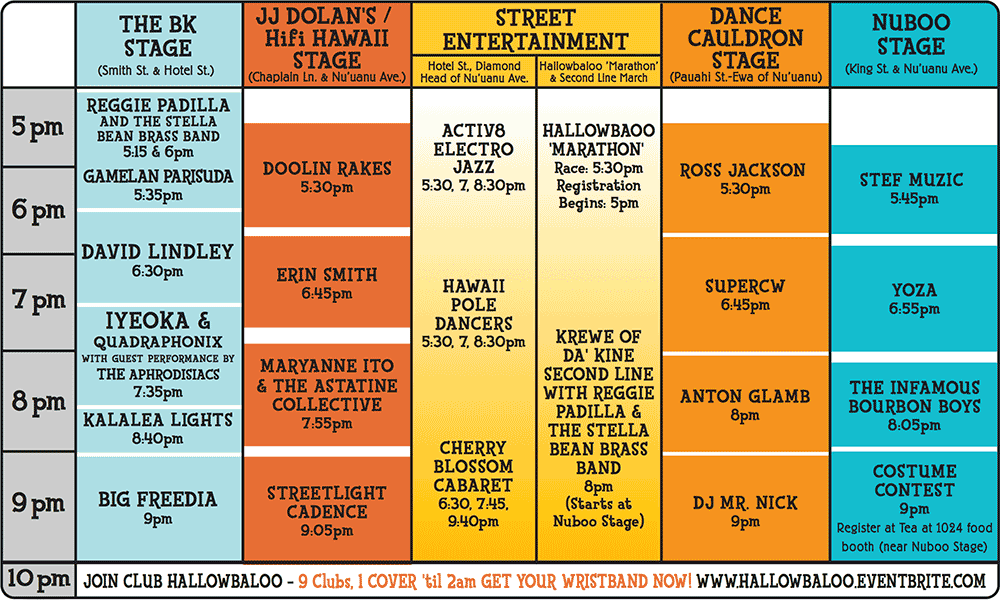 The Map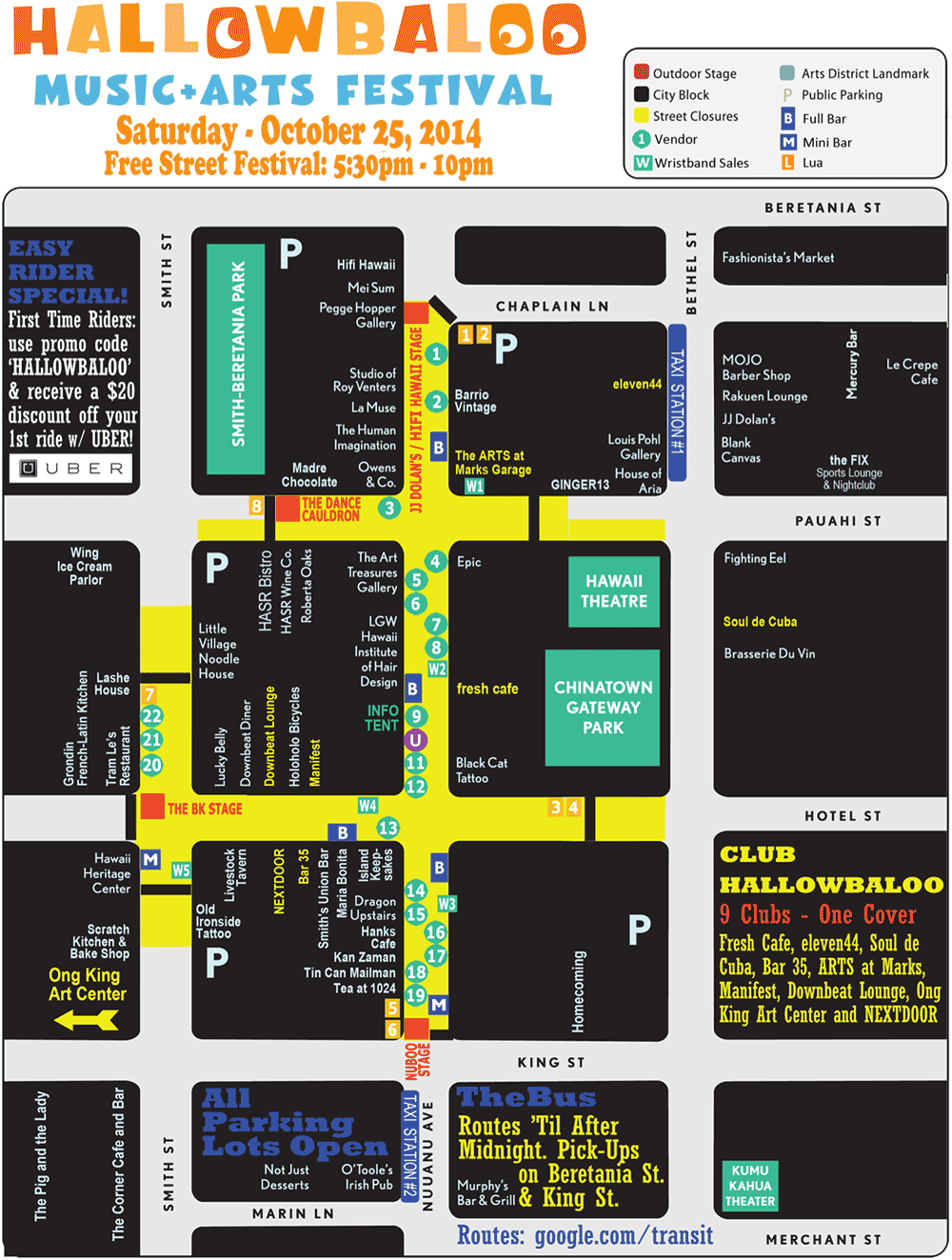 Costume contest
Registration required. All contestants must register in advance at Tea at 1024's food booth near the Nuboo Stage. $10 registration fee.
More than $1,000 of gift certificates from your favorite Chinatown merchants. Cash prizes will be awarded to the contestants who earn the most total points from the judges. 1st place: $700, 2nd place: $250, 3rd place: $150. Costume contest divisions include: Best duo or group; Spookiest; I'm pretty damn hot; Creepiest/Gory; Best celebrity; Best superhero; Best animal; Best couple; Judges favorite; Cutest keiki
Club Hallowbaloo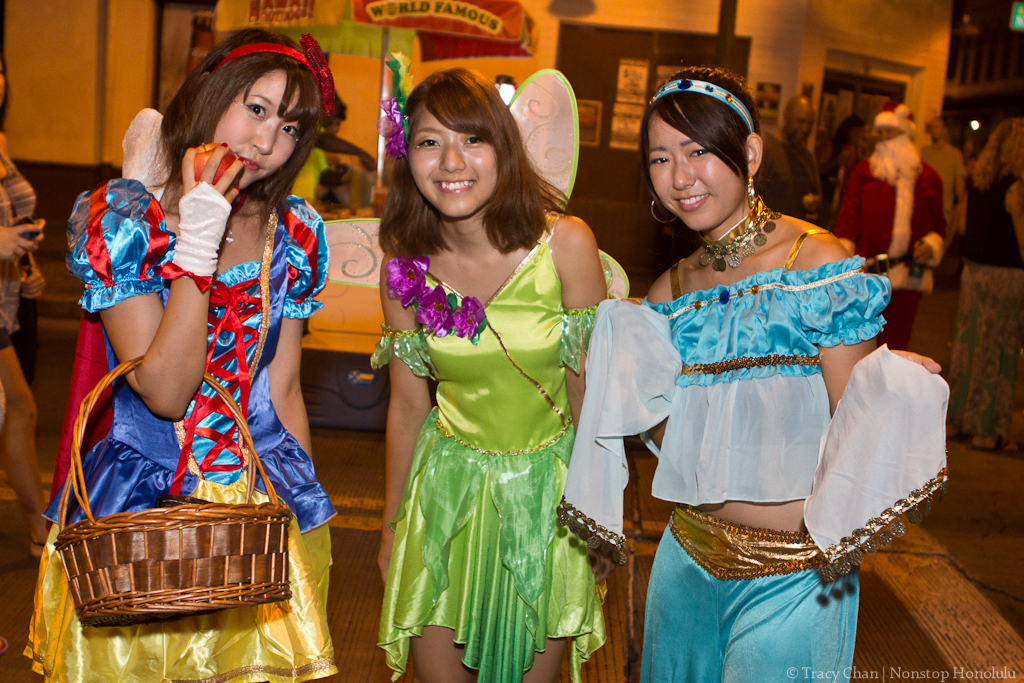 Even after the streetfest winds down, the party continues with Club Hallowbaloo. A wristband (must be 21+) buys you entrance to 10 Chinatown bars and clubs, from 10 p.m. to 2 a.m. Participating venues are: Fresh Cafe; Toast at Eleven44; NextDoor; Bar 35; Ong King Art Center; Downbeat Lounge; Manifest; Soul de Cuba; The ARTS at Marks Garage
Buy your pre-sale wristbands for Club Hallowbaloo.
Hallowbaloo Marathon

Hallowbaloo is hosting a fun run benefiting various local arts organizations. The course is one-square block within the festival grounds; the short course is four laps (one mile) and the long course is eight blocks (two miles).
The race begins at 5:30 p.m. at the corner of Hotel and Smith streets. The cost to enter is $36 for runners, walkers and rollers, and $16 for those under 17. Ten dollars from each registration fee will be donated to a participating nonprofit of your choice. Runners 21 or older receive a complimentary Club Hallowbaloo wristband.