San Francisco's Mission Street Food pops up in Honolulu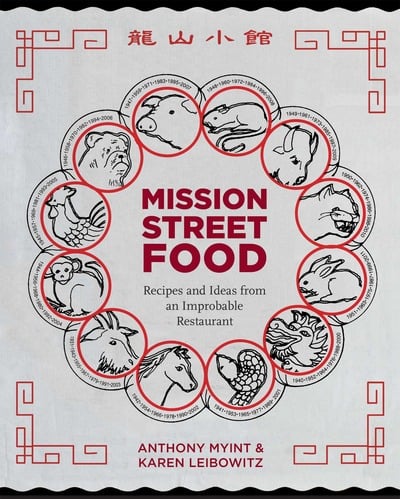 The first time I tried Anthony Myint's food was inside Duc Loi supermarket, an Asian/Hispanic market in San Francisco's Mission District. In a small corner, behind the meat counter, he turned out fried chicken sandwiches and Heston Blumenthal burgers that were simply amazing. A year later, I ate at his and Danny Bowien's Mission Chinese Food, a restaurant-within-a-restaurant that, to me, represents the best of San Francisco—not just for the food but also for its scrappy entrepreneurialism. (GQ would later name this restaurant as one of 2011's best new restaurants.)
Anthony Myint and all his projects, from food truck to pop-up restaurant (back before anyone knew what such a thing was) to Mission Burger and Mission Chinese and Commonwealth, was and still is an inspiration to me and to chefs and pop-up restaurants around the country. Restaurants are an old business, run largely the same way for decades, often requiring a large investment upfront; Myint and his partner chefs have shown how young chefs can make a name for themselves without a lot of money. And they've managed to do this all while keeping menu prices low and donating a chunk of profits to the food bank.
Next Monday, Mission Street Food and Interisland Terminal are teaming up for a pop-up dinner at The Whole Ox. On the menu, served family style (subject to change):
– Fish and Chips Two Ways – Yellowtail & Tarragon; Pickled Mussels and Cucumbers
– Fried Chicken Salad – Watermelon, Chicories, Fromage Ranch
– Pork and Beans – Pork Belly, Lentils, Wild Rice, Charred Scallion
– Marrow Braised Beef Cheek – With Roasted Beet, Burrata, Dill
– Sauterne Shave Ice, Honeydew Cream
In addition to the dinner, Anthony Myint and Karen Leibowitz, wife and business partner, will also give a book talk on their memoir/cookbook Mission Street Food, published by McSweeneys and a New York Times Notable Cookbook.
Book talk: $5, Sunday, September 9 at 3 p.m., R&D, 691 Auahi St.
Dinner: $50, Monday, September 10 at 6 or 8:30 p.m., The Whole Ox, 327 Keawe St.
Tickets required for both events.