San Francisco: one of my fave ways to chill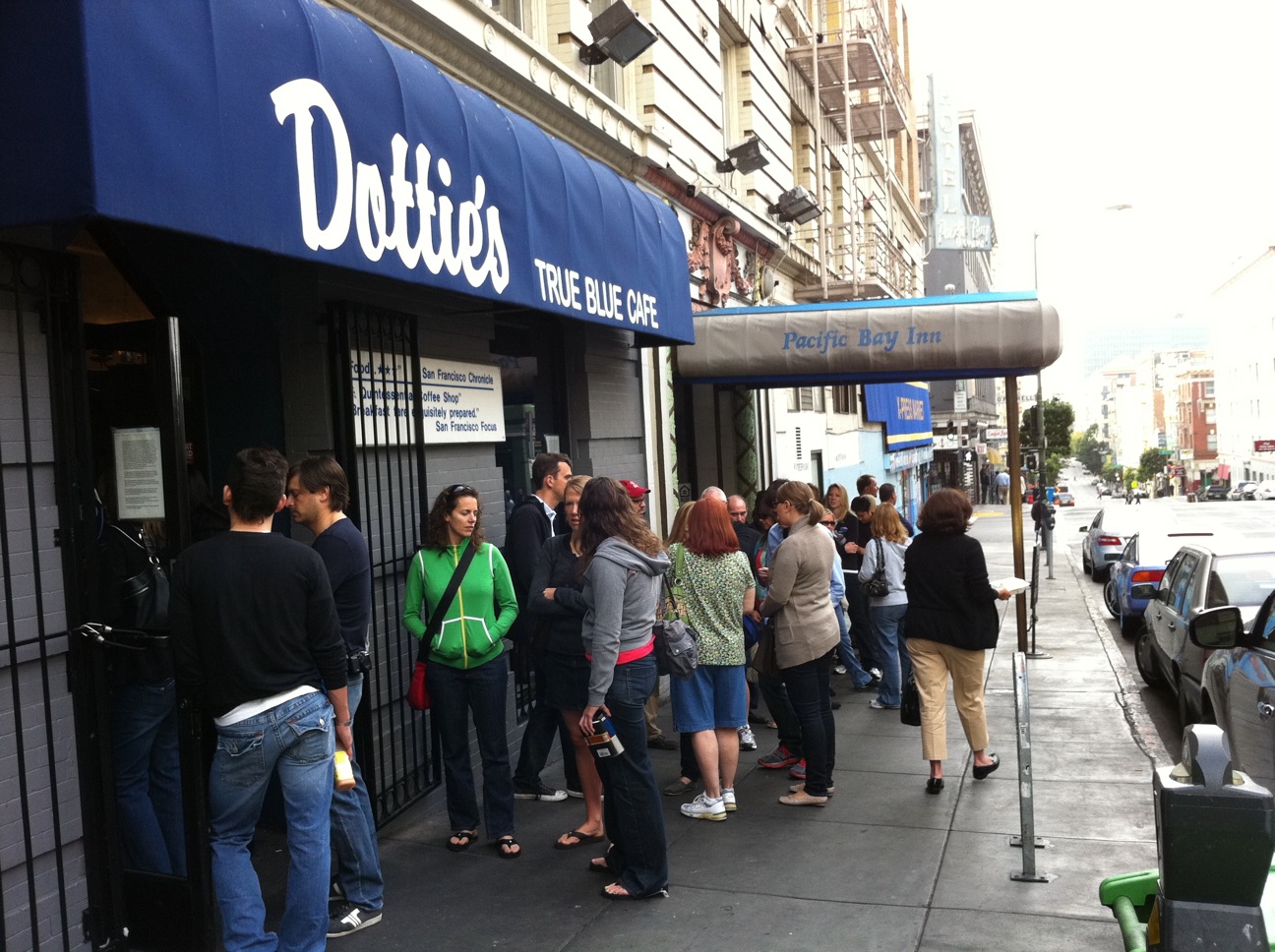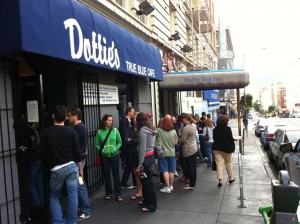 We started the day attempting to have breakfast at Dottie's True Blue Cafe on Jones St. Many of my Twitter friends recommended it, but they did warn me that there would be a line, especially on weekends. They weren't kidding! When we got there, we were told that the wait would be an hour long. Everyone seemed to think it was worth the wait, though.
We'll probably try Dottie's another day, but in the meantime Lynda and I went to Canteen, another must-try place nearby, and met my friend's daughter, Kara Kansaku. It was my first time, and I have some pictures, below.
But enough about breakfast. What I really want to tell you about is Hayes Valley, a cool little street with cool little boutiques and restaurants. If you ever want to escape the hustle and bustle of Union Square, just hop on a bus and get to Hayes Street. I'm not going to bore you with photos of every store I visited, just the highlights.
Canteen
If I have time this trip, I'll show you a couple of my other favorite chillaxing neighborhoods — Noe Valley, Polk Street/Russian Hill, and Mission Street.
It was a great way to relax before the big run today. Be watching my tweets from the run if you are awake!
========
You can read all of Melissa's blogs at www.nonstophonolulu.com/urbanmixplate. Follow Melissa on Twitter@Melissa808, on Foursquare as Melissa808, or email at Melissa@nonstophonolulu.com.
My recent blog posts:
What's hot in San Francisco: Off The Grid
San Francisco, Day 2
San Francisco, Day 1
Backstage at Cirque Alegria
California, here I come!
The Good Table 2010
Magnolia to Open at Kahala Mall
High tea and a merry un-birthday
Autumn Harvest Dinner at Roy's
Dinner at Ming's
Teilor-made for Hawaii Five-0
My weekend of unusual structures
The social side of social media
Not your typical school lunch