San Francisco: Ferry Building farmer's market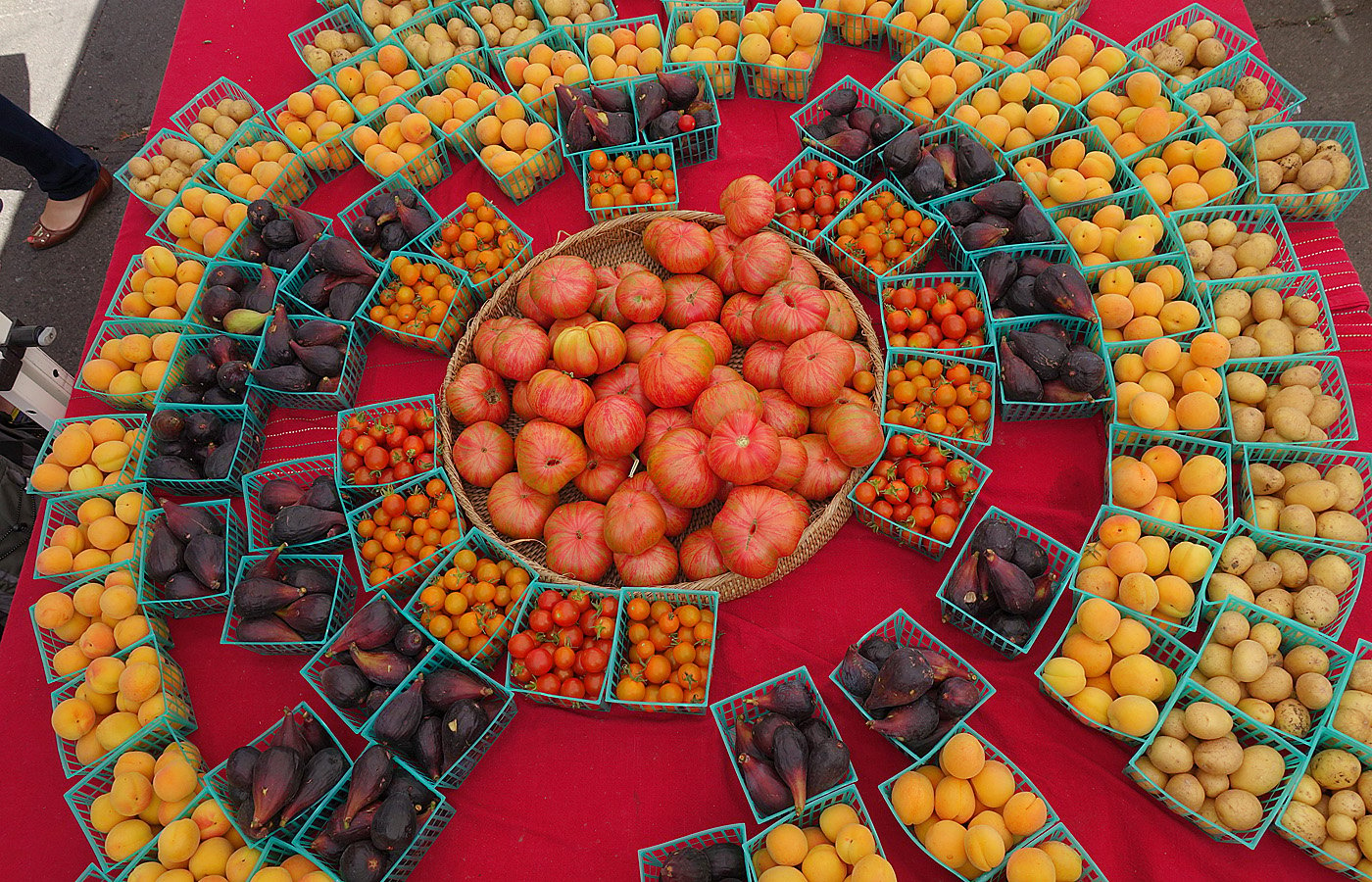 If you are headed to San Francisco, make time to go to the Ferry Building Marketplace — it's not far from Union Square. The building itself is full of fabulous shops and restaurants, but if you go on Tuesday, Thursday, or Saturday, you are in for an extra treat with the farmer's market around the exterior.
I remember the market starting out with tents just in the front of the Ferry Building. When we went a few weeks ago on a Saturday, the tents went all the way around the building and back to the water. They feature seasonal, regional items, of course, and you'll find California fruits straight from the farm are full of juice and naturally sweet as candy. There's nothing like it.
Since many San Francisco flights get in between 5 and 8 a.m., and it's too early for you to check into your hotel, I recommend you do as we did: get off the plane, drop your bags and head straight to the market. You can get coffee here and the best breakfast(s) ever.
Ferry Building Marketplace farmer's market
These were just the highlights. To see all the photos from this trip, click here.
Ferry Building Marketplace
Farmer's Market
Tuesday: 10 a.m. to 2 p.m.
Thursday: 10 a.m. to 2 p.m.
Saturday: 8 a.m. to 2 p.m.