San Francisco eats: Fillmore street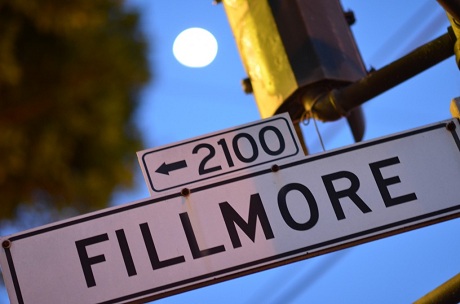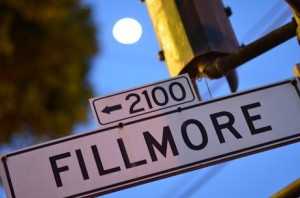 I've been trying to figure out which is the best food street in Honolulu. There are a lot of candidates, including Bethel Street, Kapahulu, Nu'uanu and Waialae avenues to name a few. Whenever I go to San Francisco, I always eventually end up on Fillmore Street. I've had some great meals on Fillmore at Dosa, Fat Angel, The Grove Filmore and Woodhouse Fish Company, which is why I consider it to be one of, if not the best, food streets in San Francisco. Adding to Fillmore's credentials is the 2013 James Beard Best New Restaurant, State Bird Provisions.
Unfortunately, I didn't make it to State Bird Provisions on my most recent trip, however, I still wanted to test my theory by spending an entire day eating my way along Fillmore. After a morning and afternoon in the Japantown section, I capped off the day with a visit to Atelier Crenn, which you can read about here.
Here's how I spent my day:
Fillmore Farmers' Market