San Francisco eats: Atelier Crenn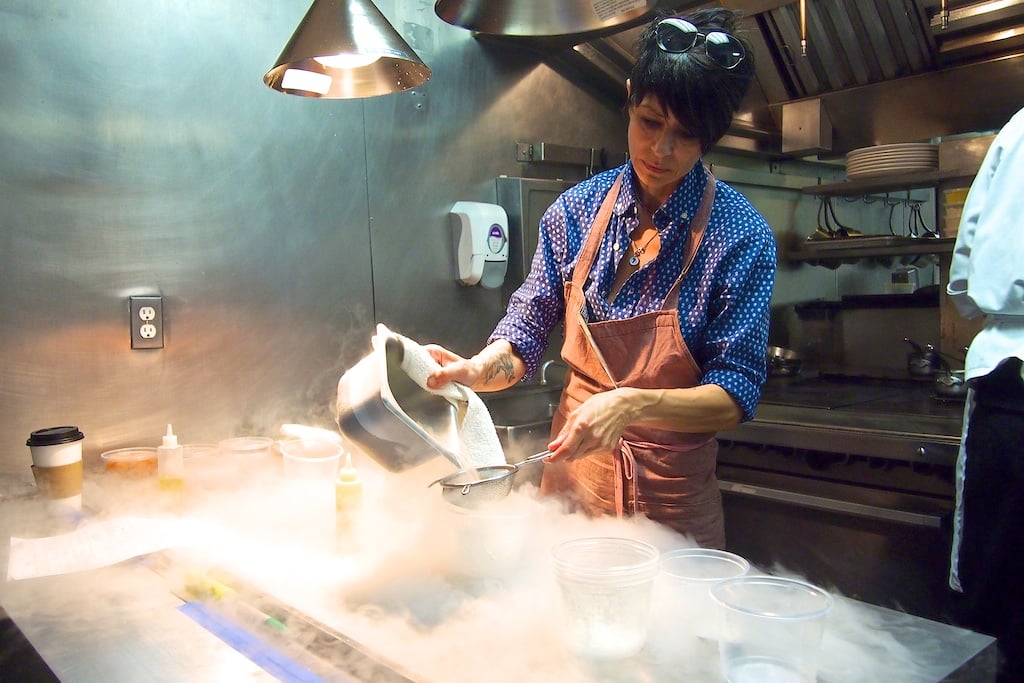 Summer has come with it's cool breeze
Where the broad ocean leans against the Spanish land.
A gentle smell, oceanic, of yummy feeling
Mellow serenades of colors licorice and orange
Sitting on top of the dune, feeling of beach sand under my toes
The half moon, silky and smoky
Woody and stone,
Nature rejoice, chasing childhood memories
Walking deep in the woods, as the snow might have something to spare
Birth which give its morning mystery.
Summer… Where birds sing and are causing ripples in the nearby water
Dotting the fragrant flora
Summer has come and full of sweet surprises.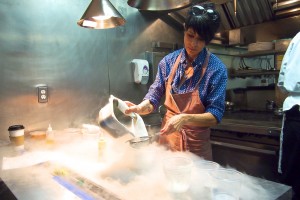 When you're seated at the two-star Michelin-rated Atelier Crenn in San Francisco, you're handed a card with a poem like the one above written by Chef Dominique Crenn. However, these poems serve more than just Crenn's ruminations about nature, they are also the menu, and each line of the poem represents a course.
During a recent trip to the Bay Area, I had the opportunity to meet Crenn to discuss a few things for the Hawai'i Food & Wine Festival.
I had originally planned to get a few shots of Crenn and her kitchen staff prepping, but she invited me to stay during service, which enabled me to get an amazing glimpse behind the scenes at Atelier Crenn (French for "Crenn's workshop").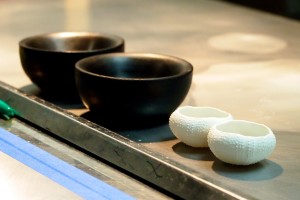 Crenn's cooking style offers a unique blend of modern and organic through her use of molecular gastronomy to execute her menu, which draws heavy inspiration from nature while utilizing stone bowls and wood blocks for service.
Soon, it was time for me to leave, and I explained to Crenn that I had another restaurant to visit. She then said, "No, you eat here." My culinary programing immediately kicked in and without hesitation, I responded, "Oui, chef."
I then experienced the gastronomic journey outlined in Crenn's poem, which carried added meaning having witnessed the skills and precision she demonstrated in the kitchen to execute her summer menu.