San Francisco: Dinner at Quince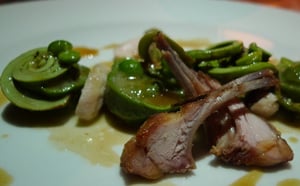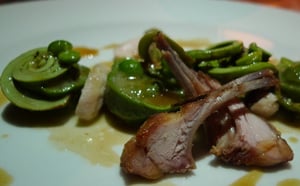 I had wanted to try Quince for a while, but it was never a big priority for anyone else I traveled with, and it's not a restaurant that you could dine alone at. Well, the stars lined up in time: My childhood friend Deb Aoki tweeted that she wanted to go, and Quince chef Michael Tusk recently won a James Beard award for "Best Chef — Pacific."
Yes, it's a splurge, but well worth it. Deb and I each ordered a tasting menu (seafood for her, "regular" for me) so we could try a larger variety of the restaurant's seasonal offerings. I was so excited by the food, I forgot to take a photo of us at the table! Oh, well. You'll see more of my adventures with Deb from this coming weekend.
I'm just going to zip through the photos because, although I'd like to linger on how they tasted, the menu changes constantly so it's possible you may never see these items on the menu again.
Quince
Picture 1 of 15
Most places in San Francisco, even the more chic spots, allow you to wear jeans. I never asked if they were allowed at Quince, but take one look around and you'll see that it's probably not appropriate to dress down. Wear your best coat, put on some decent shoes, and get ready for an elegant meal.
Quince
470 Pacific Avenue
415-775-8500