San Francisco: Adventures in Napa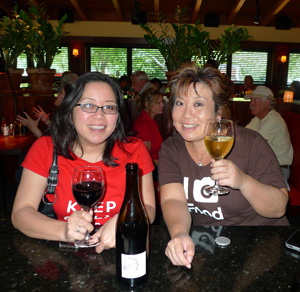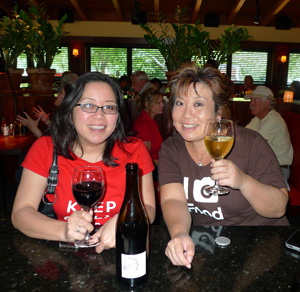 If you're a foodie, no trip to the Bay Area is complete without a visit to Napa. This bustling wine farm community has made its mark as an ultimate food and wine destination for people the world over, and constantly has new restaurants, wines, stores, and events to satiate people from every walk of life.
I had such a great time in Napa last October with my childhood friend, cartoonist and manga blogger Deb Aoki, that we decided to go again and make it a one-and-a-half day trek so we could eat more, drink more, and just have a little more elbow room on time. If you've been to Napa, though, you know that there is never enough time to do everything you want to do. That's okay; we know we'll be back.
If you decide to go, note that most wineries don't open till 10 a.m. You could still drive up early and catch breakfast at any of their wonderful little restaurants and bakeries. Also, weekends are busier than weekdays, and if you're okay with tasting off the beaten path, take the Silverado Trail to avoid the massive traffic on the main road.
Here's what we ate and drank:
Adventures in Napa
Picture 1 of 36
One of the first things you do when you get to Napa: taste wine. We found ourselves at John Anthony simply because we liked the logo. As it turned out, their wines are quite fantastic as well, and well priced. Unfortunately, I don't have a good shot of their wines, but as you can see, the tasting loune and the staff are good looking!
John Anthony Tasting Lounge
1440 First Street
(707) 265-7711
http://www.javwine.com
By the way, if you decide to visit CliffLede, check out the art gallery on property, adjacent to the tasting room: