San Francisco: A special fork dinner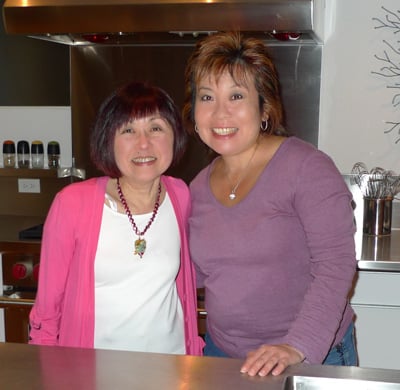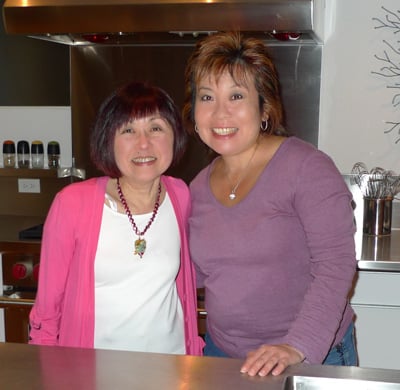 I may be heavily into twitter, but I always tell people that you and your network have to exist offline as well as online. Social networking is great, but unless you put it to practice in real life, you don't reap the real benefits of enriching your life through this vehicle.
And so it was with Sandy Hu in San Francisco, the co-founder of SpecialFork.com. Last week, someone from Alaska tweeted her some questions to help with an upcoming trip to Hawaii. Sandy, a Hilo native, hasn't been home for a while, so she referred her tweet to @Kamaka_Hawaii, who then referred the tweet to me and Catherine Toth. Well, in the course of responding on Twitter, we all got to know each other a little, and next thing you know, Sandy opened her home to me for dinner. Her first tweetup!
Sandy used to be the food editor at the Honolulu Advertiser back in the 1970s and got into food PR via Ketchum Communications when she moved to the Bay Area. Recently, she and her son David started SpecialFork.com, a mobile site that gives cooking/recipe advice to people on the go. They have food editors from around the country who have tested the featured recipes, so you know they're good. They even put the ingredients and equipment up front so you know beforehand if you should look at the recipe or not.
Check out their site and make sure you have it on your smartphone! She also does video demos in her expansive kitchen, so I got to sample a demo dish at dinner. In fact, here's a little gallery to show you what Sandy and her husband Steve cooked up:
Dinner with Sandy
It was nice to chat with Sandy on Twitter, but so much more amazing to meet her in person and learn more about what she's doing. Then as we went back to our Internet lives, we shared tips on growing our online networks and working efficiently in that mode. She even blogged about our tweetup!
You'll probably notice, as I blog, I'm tweeting up every day that I'm here in San Francisco. I hope you're enjoying "meeting" the people I see as well as all the food I eat!