RIP Robin Williams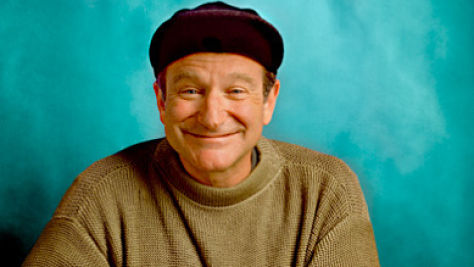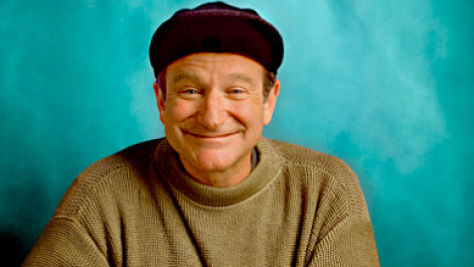 Celebrities pass away all the time. Usually, we hear the news, post about it on social media, express some sorrow about it, then get back to our life routines. But when I heard about the death of Robin Williams from an apparent suicide, I took a moment to mourn. You see, I don't normally mourn the deaths of celebrities. Why would I? I don't know them personally, and while I am sometimes saddened by their passing because I was a fan of their work, I usually just brush it off with a quick, "Oh, that's too bad" and maybe post a quick note about it on Facebook, primarily to share the news with those who may not have heard yet.
But this time it was different. The last I remember being this emotionally affected by a celebrity death was when I heard of Brandon Lee's unfortunate accident in 1993. To die by natural causes is one thing. It's inevitable, and you're usually not surprised when it happens. But learning that Williams' suicide was caused by depression truly makes his death tragic. Williams gave the gift of laughter to the world through his stand-up acts, TV shows and movies. Known for his frantic comic style and over-the-top antics, he left nothing to spare when it came to entertaining audiences. He was so generous with his passion, joy and laughter that maybe he didn't leave enough for himself, and that is truly unfair.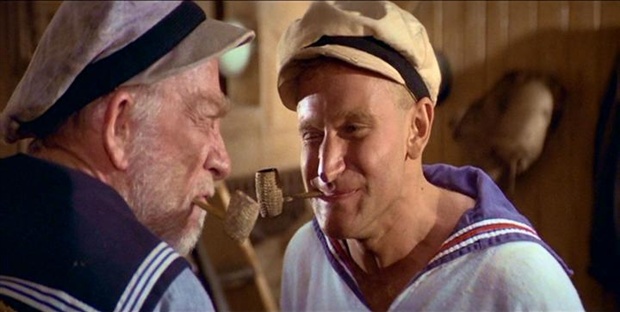 My first memory of Williams is in the film "Popeye." It's not a great film by any means, but even back then he showed his commitment as an entertainer, giving a dead-on performance as the iconic cartoon character. Williams then truly hit it big with "Good Morning, Vietnam," earning his first of four Oscar nominations. He went on to star in some of the biggest comedy blockbusters, including "Mrs. Doubtfire," "Jumanji" and "The Birdcage." He was a pro at delivering the laughs, but what impressed me most about his performances was how he filled them with so much heart. Never a mean streak in his performances, his infectious smile lit up theaters and warmed the hearts of audiences for decades. Has there been any actor as effective as Williams in delivering both laughs and tears?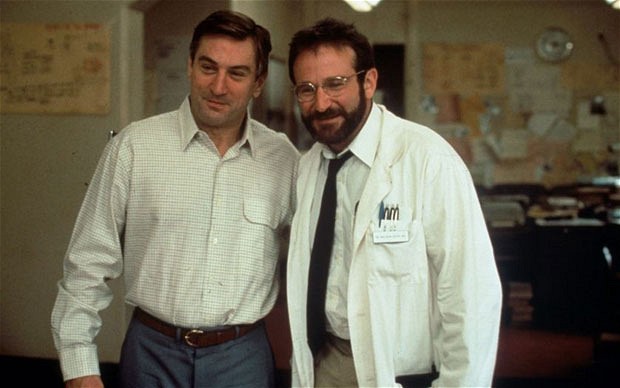 Williams was also truly gifted as a dramatic actor. Other funny men such as Adam Sandler, Jim Carrey and Will Ferrell have tried their hands at dramatic roles, and while all have been successful, they eventually returned to their comedic roots. Williams, however, had a career filled with noteworthy dramatic appearances and has the Oscar hardware to prove it. His career has been an effective balancing act between comedy and drama, and it's a testament to his work that he's equally known for his roles in "Dead Poets Society," "Good Will Hunting" and "Insomnia." Personally, my favorite Williams performance was in "Awakenings" with Robert De Niro. His earnestness and compassion in his role of Dr. Malcolm Sayer for me epitomizes what Williams brought to his art. That film still makes me tear up to this day.
I don't know Robin Williams personally nor do I really know anything about his personal life. But to me, he was one of the most giving actors out there. Not only did his acting and stand-up comedy bring happiness to many, but he did so much for charity by hosting Comic Relief for so many years to assist the homeless. If only the millions of us who were entertained by him could have given even a micro fraction of that back to him, perhaps he would still be with us today.
Read a review of Robin Williams' 2010 show at Blaisdell Center