Ridiculously short interviews: Ohina Short Film Showcase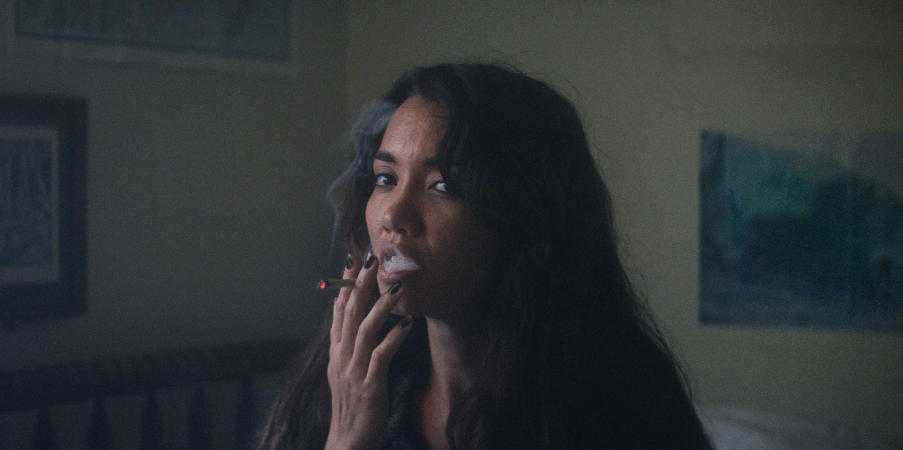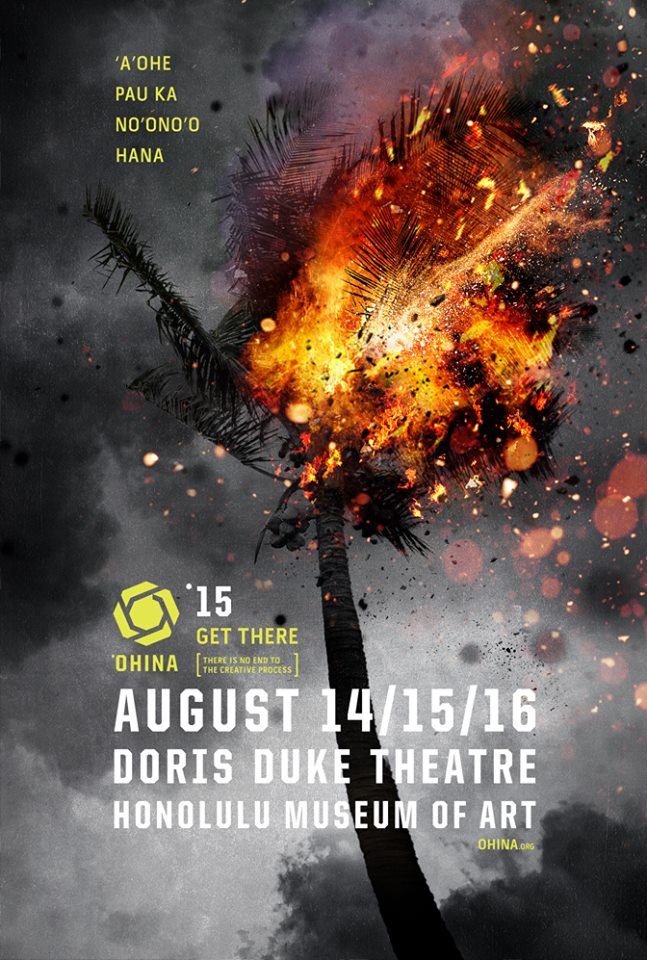 This year, I was asked to be a judge at the Ohina Short Film Showcase by Gerard Elmore, the executive director. I was honored – but wary. This micro-fest has showcased Hawaii's best short films for 15 years. But would sifting through dozens of shorts be a pleasurable experience or a painful one?
Turns out, the films were good. Surprisingly good. Solid storytelling. Unique voices. Visionary filmmaking. In fact, the films were so good, instead of a single show, the Showcase was split into two separate Friday and Saturday programs.
They were smart. Funny. Moving. Weird. They may have started small, but I could tell… these filmmakers were dreaming big.
So in keeping with the "short" theme, I did a few ridiculously short interviews with six talented Ohina filmmakers. Catch their films on the big screen this Friday through Sunday at the Doris Duke Theater.
"B9" • KEIKO SUGIHARA • WRITER/DIRECTOR/ACTOR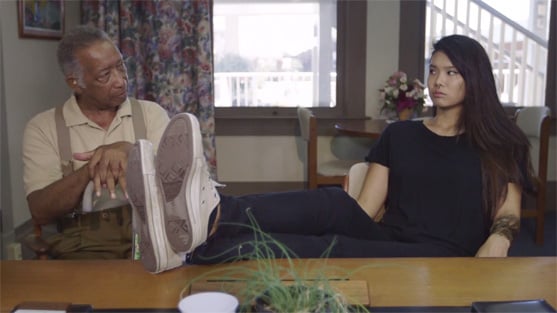 Keiko Sugihara is a recent graduate of the University of Hawaii's Academy of Creative Media (ACM). Her film "B9" won the ACM Takeyama Screenwriting Award in the spring of 2014. Sugihara is currently an assistant to the executive producers of "Hawaii Five-0."
"B9" is a comedy about a high school slacker who must complete volunteer work by assisting an elderly cancer patient in order to graduate.
What was the most challenging part of making your short?
The entire production was a challenge because I had to figure out how to manage my roles as a writer, director and actor.
What's harder, writing, acting or directing?
Writing.
What's one piece of advice you'd like to give to future short filmmakers?
Never give up.
"HIGH RIDER" • BRADLEY TANGONAN • WRITER/DIRECTOR


Bradley Tangonan is a graduate of Moanalua High School and Stanford University. He works as a freelance director and editor in advertising. "High Rider" was featured on Nowness and was named a Vimeo Short of the Week.
"High Rider" is an eerie tropical fairy tale about a skater girl and the strange characters she encounters on her ride to work.
Describe your film in one word.
Sublime.
What was the most challenging scene in your short?
The tarp wave was difficult to shoot, as it required precise timing and a little bit of luck.
What was the inspiration behind this film?
The idea that our imaginations reveal things we hide from ourselves.
"SID" • JOSH ALMARIO • WRITER/DIRECTOR
Josh Almario recently graduated from UH's ACM program. He works as a freelance director and cinematographer and co-owns a production company called Redefined Media. He's won first place at Showdown in Chinatown and has screened at the Idyllwild International Film Festival.
"Sid" is a psychological thriller about a high school student who struggles to maintain his sanity when his childhood imaginary friend resurfaces.
Name a film that inspired "Sid."
"Fight Club."
What was the most challenging part of making your short?
Casting, because I needed a person who could breathe life into this violently psychotic entity – luckily we found the perfect match.
What's one piece of advice you'd like to give to future short filmmakers?
It's not all about making the perfect film, but rather making sure you enjoy yourself and learn from the experience because one day that film will serve as a great reminder of where you were at that point in life and how far you've come.
"THE FISHING CLUB" • DAVID ROSEN • DIRECTOR

David Rosen went to college at Clark University, where he went from studying psychology to pursuing film. He's a commercial director who's won numerous awards including Hawaii's Advertising Man of the Year at the 2010 Pele Awards.
"The Fishing Club" is about a close group of friends determined to stop one of Hawaii's last pristine shorelines from turning into a resort. The film premiered at the Hawaii International Film Festival, was an official selection at the PBS Online Film Festival and won the Best Hawaii Short at the Big Island Film Festival.
What was the most challenging part of making your short?
Finding a pristine beach to shoot on – because of the controversial nature of the film, nobody wanted us.
What was it like working with such a talented cast (Robert Kekaula, Keali'i Reichel)?
Working with the cast was the most fun part of making "The Fishing Club." I tried to create an environment where each actor could make the role their own.
What's the secret behind being a good director?
About the only thing I've noticed that good directors have in common is a stubbornness to get their project made when sometimes the whole world seems to be conspiring against them.
"KAHEA" • WALTER DODS • WRITER/DIRECTOR
Walter Dods is a graduate of Punahou School and the London Film School. He's currently a freelance writer and director. His commercial work has won at the Pele Awards and the Telly Awards. He was also selected for the inaugural HIFF Creative Lab Writers Accelerator.
"Kahea" is the story of a father and son's annual fishing trip to the Big Island of Hawaii. The film won Best Actor (John Diehl) in the Southampton International Film Festival and Best Supporting Actress (Claire Nono) at the Asians On Film Festival.
What was the most challenging part of making your short?
The weather, we got rained out for almost an entire day.
What was it like working with John Diehl ("Miami Vice," "A Time to Kill")?
We were very lucky to work with an experienced actor like John Diehl. His generosity and patience made the entire process a real pleasure.
What's one thing you learned that you'd like to share with future short filmmakers?
Focus on your story. Writing a great story often means getting to play with folks in a whole different league.
"DAY PASS" • ERIN LAU • DIRECTOR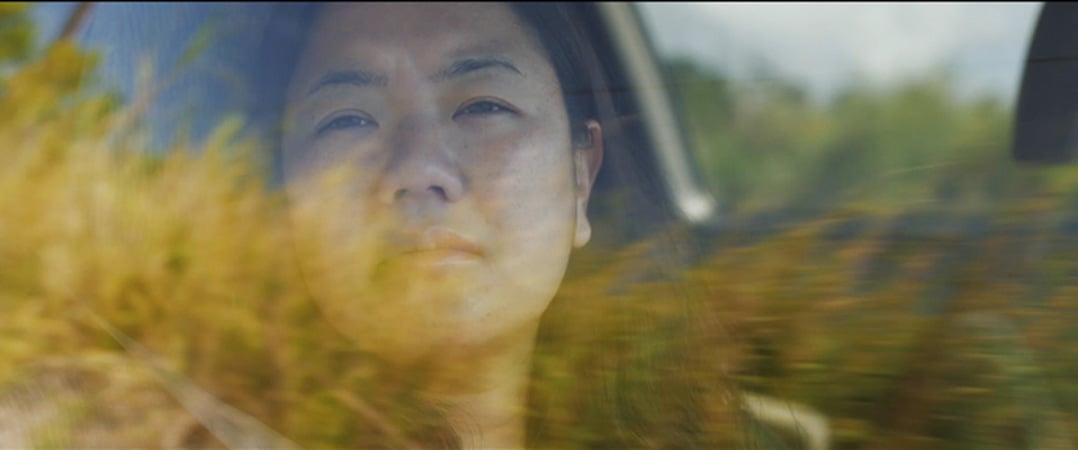 Erin Lau attended UH's ACM and is currently at Chapman film school for her MFA in film directing. She is the winner of two Eurocinema Best Student Film awards and the Best Student Documentary award at the Shanghai International Film Festival.
"Day Pass" is a dramedy that follows Ben, an uptight twentysomething, as he checks his troubled teen sister out of a behavioral health institute. "Day Pass" was also nominated for the Eurocinema Best Student Film award.
Name a director that inspires you.
Taika Waititi, because his films tend to strike a good balance between comedy and drama, while also beautifully exploring or conveying a certain truth or idea.
Where do you see your filmmaking career in five years?
I hope to be making a living in scripted television, while also working on my own personal indie features whenever possible.
What's one piece of advice you'd like to give to future short filmmakers?
Always be flexible. Things will rarely play out exactly the way you envisioned them, creatively and logistically, so you need to be open to making compromises.
The Ohina Short Film Showcase runs Friday to Sunday, August 14 to 16 at the Doris Duke Theatre at the Honolulu Museum of Art. There is an opening night reception on Friday night from 6 to 7:30. For schedules and tickets, visit ohina.org.