Review: PDF Expert for iPad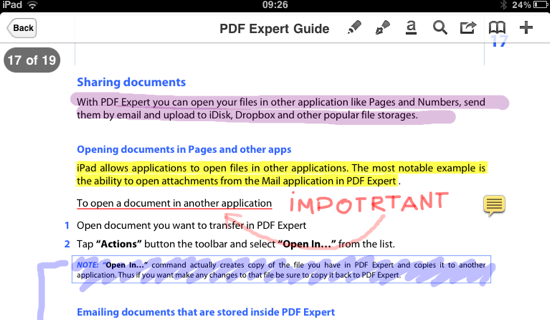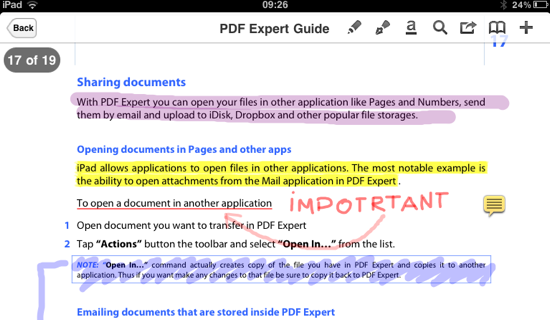 The more I use my iPad, the more I find myself not needing to lug my beloved and now neglected MacBook Pro. Yet, the need to manipulate PDF documents has been one of many leashes keeping us tied to our notebooks. Now, Readdle has come to our rescue with the ultimate solution for PDFs on the iPad.
PDF Expert allows users to read, annotate, highlight, stamp, make notes and draw directly on PDF documents. PDF Expert even lets users fill out forms and sign PDF documents, then save these files in an Adobe Acrobat-compatible, and flattened PDF. That "never there when you need one" iPhone/iPad USB cable is no longer an issue. Syncing and copying files from a computer are a breeze with all the network connectivity and cloud integration of PDF Expert.
After spending about 10 minutes with PDF Expert, I was hooked. When you watch my review video, you'll see PDF Expert has made itself right at home cozily in my iPads dock where my go-to apps live. I can't wait to show it off at the next #HiPad meeting.
Pricing and Availability
PDF Expert for iPad 2.3.1 is available on the Apple App Store for $9.99.