Review of 'Frozen' by a 3-year-old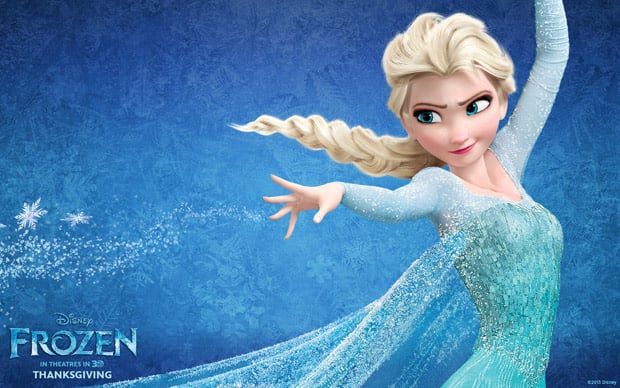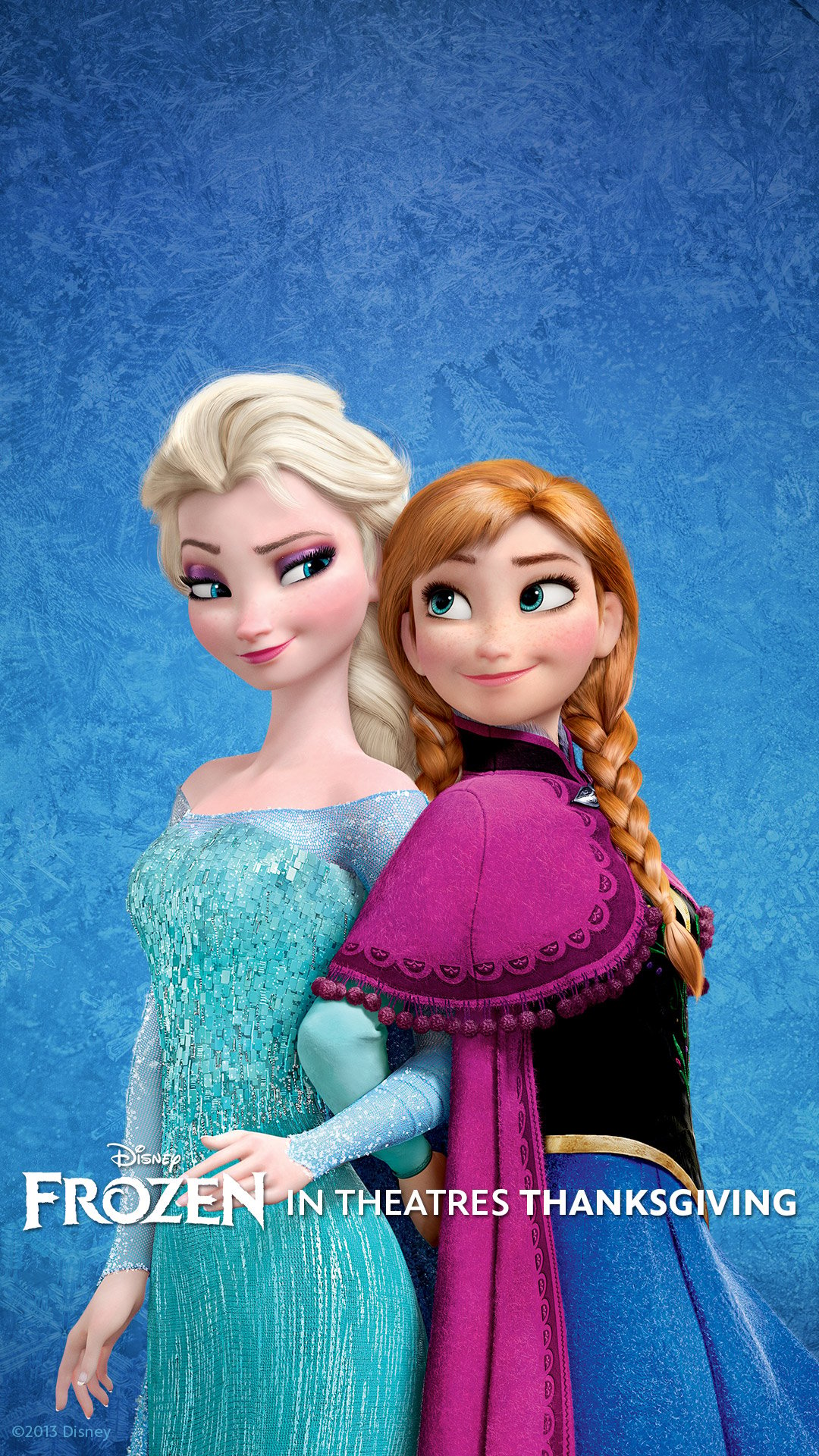 Is a 3-year-old too young to watch a movie in the theatre?
Probably.
But this was a big deal for me. See, the first movie I remember seeing in a theatre was "Star Wars." I was waaay too young to watch it, but it changed my life. Broke open my imagination like a piñata. Made me the pop-culture obsessed, man-child I am today.
So there was some pressure in taking my 3-year-old to the movies for the first time. But "Frozen" seemed right. This film about two sisters and the magical ice powers that tear them apart had all the buzz of a classic. Plus, it's a film about strong women, and from what I heard, "Frozen" subverted the princess paradigm and redefined "true love."
But the biggest reason to go? One day she came home from pre-school and out of nowhere started singing…
"Let it go. Let it GOOO!"
Yes, that YouTube ubiquitous, Adele Dazeem—I mean, Idina Menzel—earworm of a song clinched it.
She was ready.
So my wife and I drove to Consolidated Ward, loaded up on popcorn and kakimochi, and nervously held our breaths as the lights went down…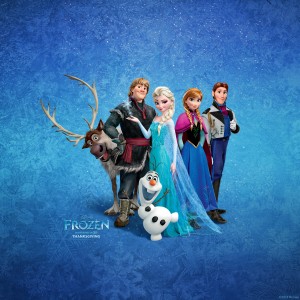 ACT I: Things did not start off well. She was so little, the weight of her body couldn't keep the folding chair down. She literally had to sit at the edge of her seat to keep from being folded up like an accordion.
After a welcome Mickey Mouse cartoon (she loves Mickey Mouse), the movie began. Hmm. Lots of big, white people in this. No toys, furry monsters or fish. Potential problem. But she was too busy searching for bits of kakimochi in her popcorn to really notice.
ACT II: Oboy. It's getting dark. Elsa has anger issues. There are wolves. And an ice monster. She whispers to me, "I don't like that." The "Let It Go" song and Olaf the snowman couldn't come soon enough. It was the toddler cavalry.
ACT III: The end of act II is typically the darkest point in a film, and this was when my daughter curled up in my lap, stuck her thumb in her mouth and said, "I want to go home." But there was no turning back. If we left now, she'd be scarred forever. She had to suck it up and make it to that happy ending.
And she did.
The lights came up. She was excited. I turned on my iPhone and recorded her "review."
You just saw your first movie in a theatre, "Frozen." Did you like it?
Yes.
What did you like about it?
Um, I liked… the end part. I liked the end part when they were happy.
Did you like the singing?
Yes. Like at the end.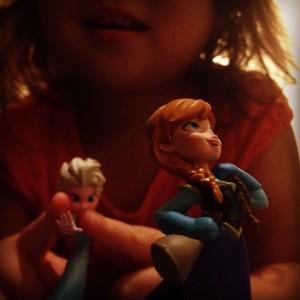 Was it a little bit scary?
Yeah. On the other part.
Did you like the popcorn?
Yes.
Was that your favorite part too?
Yes.
Good job, you were very brave.
We walked into the lobby holding hands. And then she did something inexplicable. She bent down and kissed me on the top of my hand.
She's never done that before.
When I look back, I probably won't remember "Frozen" for the great music or writing or animation. I'll remember my little girl curling up next to me in the dark, watching our first movie together as a family.
She may be too young to remember the experience, but I'll never forget it.
"Frozen," is still in theatres. It's also currently available for download from the iTunes Store and will be released on Blu-Ray/DVD on Tuesday, March 18.
"Frozen" nerd trivia:
• "Frozen" won two Oscars for Best Animated Feature and Best Original Song ("Let It Go"). It also won a Golden Globe and BAFTA for Best Animated Film.
• The film is very loosely based on the dark Hans Christian Anderson tale, "The Snow Queen."
• Two of Elsa's guests at the coronation are Rapunzel and Flynn Rider from "Tangled." Other Easter eggs include candies from "Wreck-It-Ralph" (co-director Jennifer Lee also wrote "Wreck-It-Ralph"), and a tiny, plush Mickey Mouse.
• Both Idina Menzel (Elsa) and Kristen Bell (Anna) auditioned for the part of Rapunzel in 2010's "Tangled," but Mandy Moore got the part.
• Co-songwriter Robert Lopez (married to co-songwriter Kristen Anderson-Lopez) is the 12th person ever to win an EGOT (Emmy, Grammy, Oscar, Tony). Lopez won a Tony for "Avenue Q" and a Grammy for "The Book of Mormon."
"Frozen" Trailer