We Tried This: Our Review of Cirque du Soleil's "Beatles Love" in Honolulu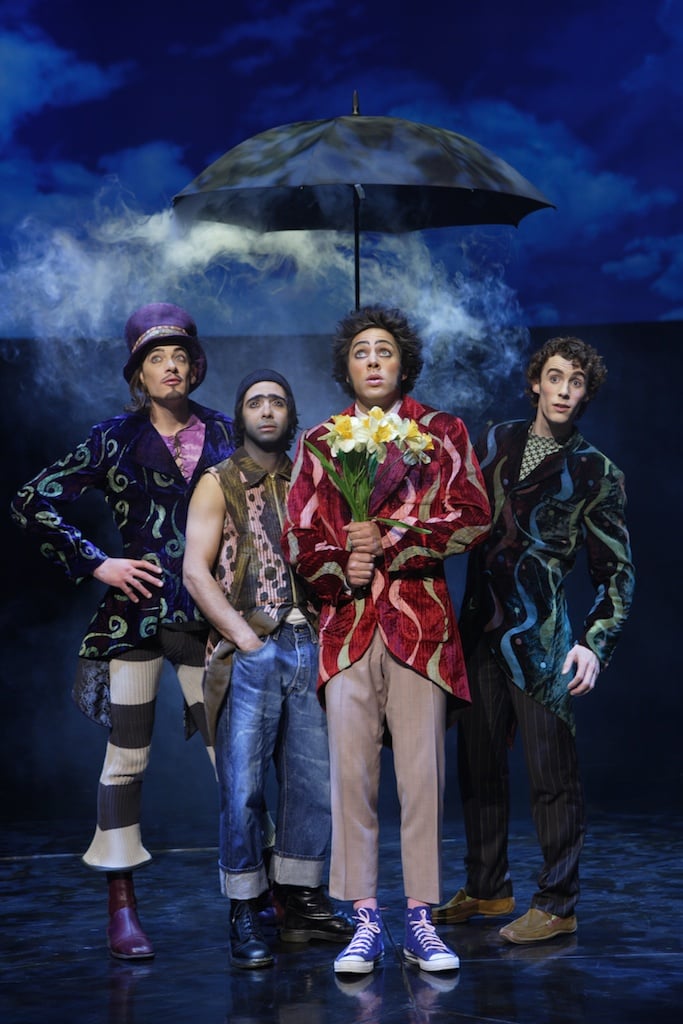 While in Las Vegas last October for Blog World, I was fortunate enough to see "Beatles Love" by Cirque du Soleil at the Mirage Hotel. I had wanted to see this show on previous trips, but $93.50 was a little steep, and those are for cheap seats! (Best in the house seats will run you $150 each.) However, I was fortunate enough to find out about a special Blog World deal in which Cirque du Soleil offered free tickets to bloggers in exchange for an "honest review on your blog or podcast." At risk of sounding toady, I think that this was a brilliant idea. What better advertising could you get than reviews from bloggers, some of whom have a network of hundreds or even thousands of subscribers.
The entire Beatles experience begins outside the theater. The ceiling by the box office has a giant Union Jack, followed by the floor and ceiling leading into the concession area being lit up '70s style and Beatles music plays over the sound system. By the time you get to your seat, you're primed and ready for the show to start.