Review: Hawaii Bitters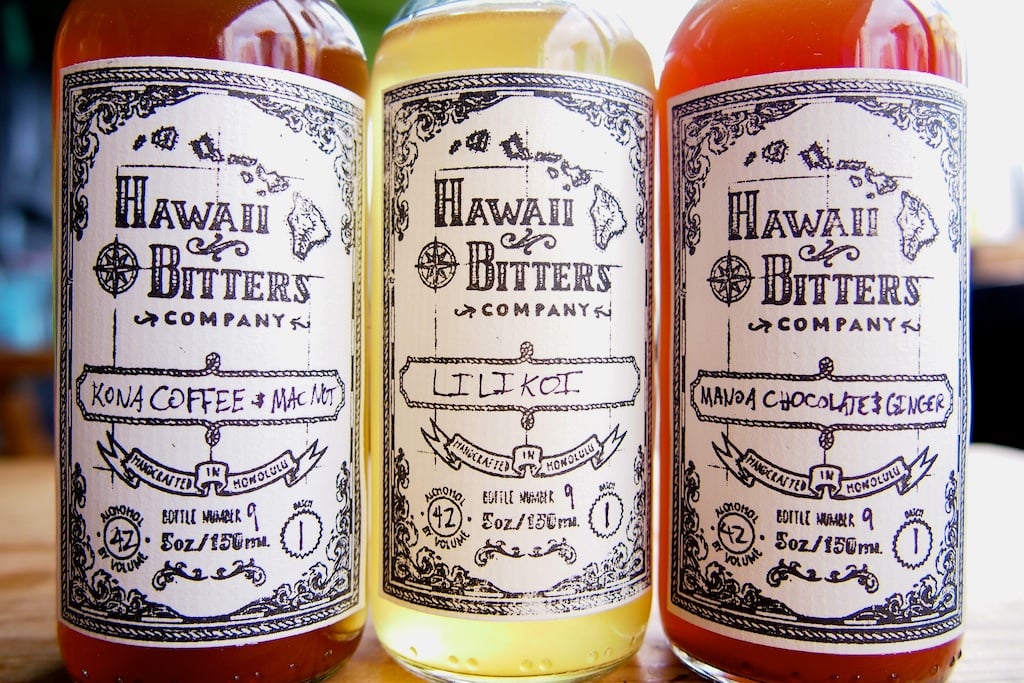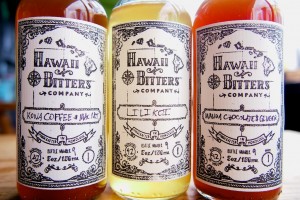 Coinciding with the kickoff of the first Hawaii Cocktail Week was the debut of the much-anticipated Hawaii Bitters.
Shortly after the first Cocktail Week party at CoXist Studio, I was able to get my hands on the first three flavors produced by Hawaii Bitters – Kona coffee & mac nut, lilikoi and Manoa chocolate & ginger.
The nature of bitters makes is a little difficult to review, given that it's not a primary component of a cocktail, but rather a flavoring ingredient. But, thanks to Hawaii Cocktail Week, there are a plethora of mixologists available to lend their expertise.
As a constant in my little experiment, I brought a flask of whiskey with me. This way, the type or quality of the liquor was consistent for all the mixologists when they tasted the bitters. Here's what they thought.
Hawaii Bitters tasting
Picture 1 of 7
Joey Gottesman was the first to get the opportunity to serve up some Hawaii Bitters cocktails at the kickoff party at CoXsist Studio.
He had a trio of cocktails that night, each chosen to best highlight the bitters. His favorite from that night was a Mai Tai with the Kona coffee & mac nut bitters.
I agreed with him that the Mai Tai was the best of the three. The slight saltiness from the mac nut in the bitters brought out the fruit flavors of the cocktail, while the Kona coffee aspect added a pleasant aroma.
Photo by Ed Morita