Renting pocket wifi in France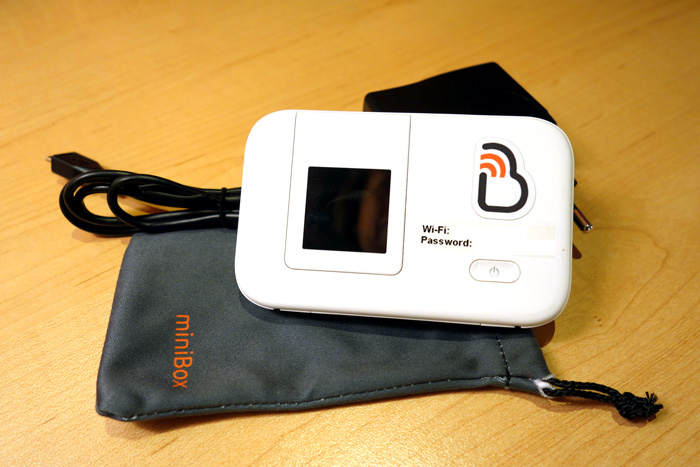 Many people — me included — don't have enough resources for staying connected in Europe. No problem with Japan, but Europe has been a big mystery, and even Mellissa Cedillo of Elena's Filipino Foods has gone through various (expensive) trials — ending up with mostly errors.
In researching my pocket wifi options for France, one day Bienvenue Telco tweeted to me: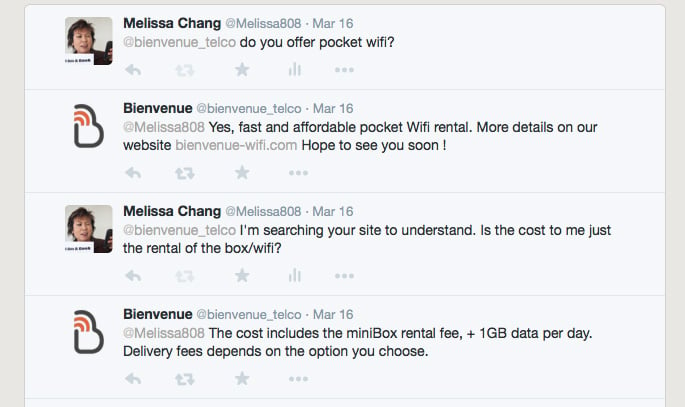 I went to their website, and it sounded simple enough. But since I didn't know much about them, I took to Facebook to ask a broader audience what they use, and about 60 percent of experienced travelers said they use TEP. So, I went with TEP's unlimited data package. How many experienced travelers do social media for a living and have a blog, though? After three days, I got a warning message. And on April 29, I got this awful email from them: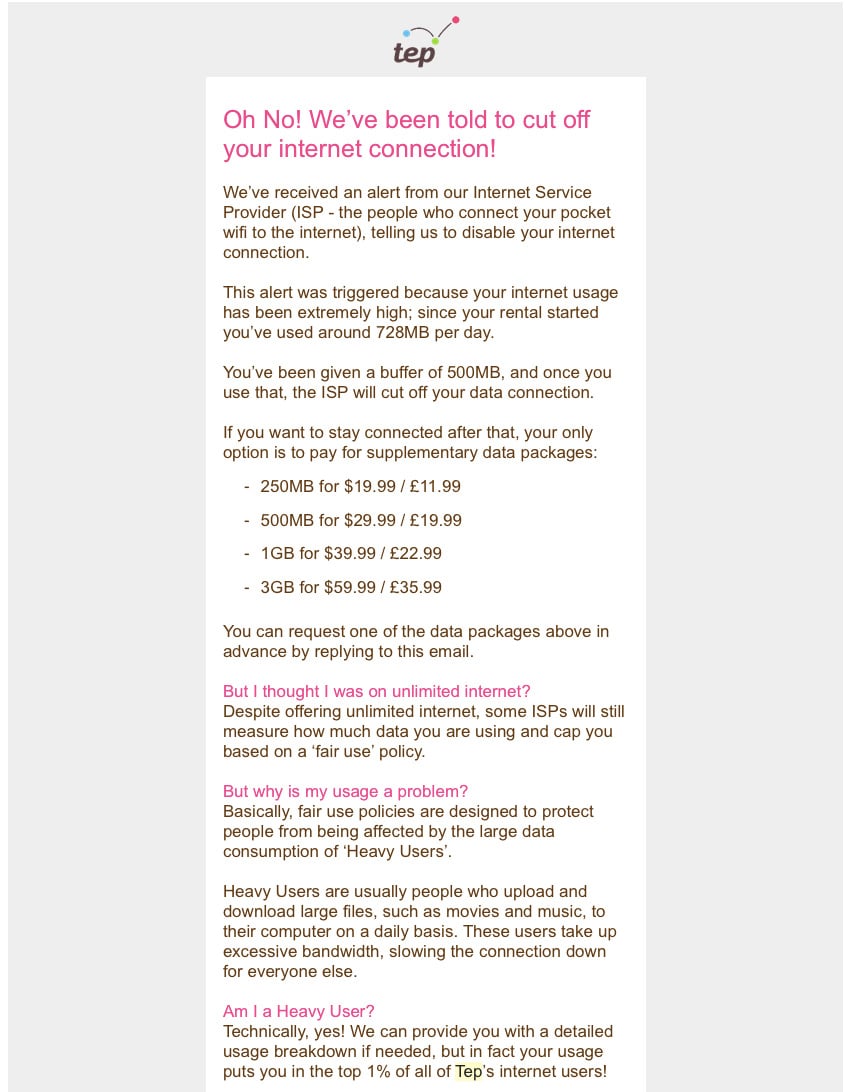 Hello, you jerks at TEP! What was I supposed to do, stop working?
Well, that same morning, I happened to be in the breakfast room at the Ibis. Ahnya and I were watching a French family on the other side of the room, marveling at how their son was like a little clone of his father. After breakfast, I got a tweet from @Bienvenue_Telco: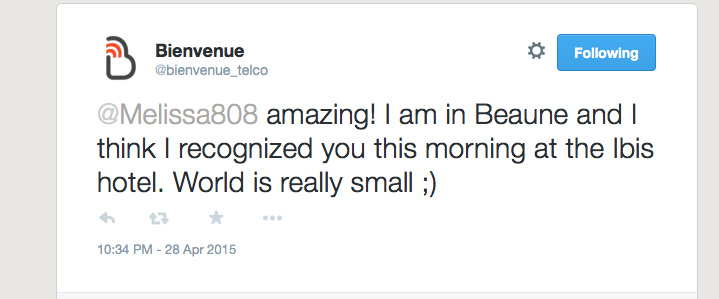 So I went downstairs to meet him. It was the father of the French family we saw! Fabrice Gaumont was traveling through Beaune on his way back to Paris with his family, and stayed in the same hotel as me. Is that a crazy coincidence or what? So he laughed when he heard about our problems with TEP and handed me a Bienvenue pocket mifi to try, assuring me it would be a much better experience.
And you know what? It really was better. I'm not just saying that. From the moment we headed out to Meursault, the Bienvenue device was faster, smoother, and for some strange reason didn't suck up as much battery as the other one. It's not magic, though — of course, it doesn't work in tunnels or in underground caverns (I tried).
Even returning it was easy: When I went to Charles de Gaulle Airport to go home, I just had to pop it into the self-addressed, stamped envelope and drop it in a mailbox.
On the other hand, the other company hassled me for days about the return of their device. May 1 was a holiday, and they didn't account for the fact that I was headed to Japan and not straight back to the United States. It turns out they hassled my friend Amber about her returning her device, as well. TEP has been the only pocket wifi so far — and I've rented from quite a few companies — that has been such a hassle to work with. And when I tried to leave a bad review on their website, the site wouldn't allow it unless I gave them five stars.
So, that's the long and short of it. If you rent from Bienvenue, it depends on how long you're renting, but it costs about $8 a day. The pocket wifi accommodates up to five devices, so if you are traveling with others you can all share it.
To see more about Bienvenue's wifi, click here.
Mahalo again to Fabrice Gaumont! For more photos from this trip, click here.
p.s. This ends the France portion of my trip, since there wasn't much to show in Paris due to the rain and the holiday. But I would like to send a shout out to my Bofinger dinner companions, Terry Pickard and Judy Plumley of New York. I had the good luck to sit next to them on my final night in Paris, and they made dinner so much nicer.
Up next: What it's like to fly on Qatar Airlines, and a final look at Tokyo!