Recipes for Chinese New Year and beyond: Mary Sia's Classic Chinese Cookbook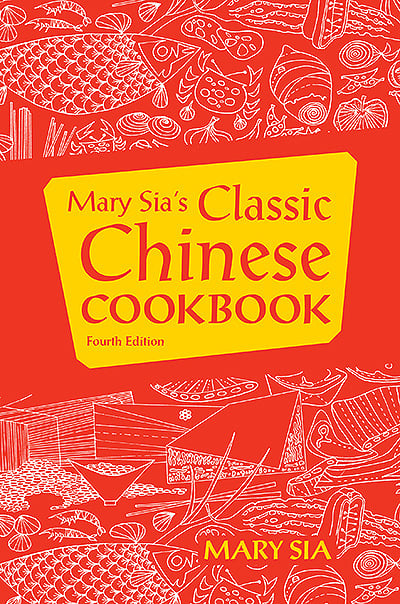 "Oh f—, are those long lost recipes, the stuff that grandma used to make?" asked a chef who spied Mary Sia's Classic Chinese Cookbook on my desk. Well, I don't know if they were ever lost—Mary Sia's cookbook was first printed in 1956, and its fourth edition was released just this year—but they could very well be what grandma used to make, if your grandma was from Beijing and cooked homestyle Cantonese food in Hawaii.
Mary Sia taught Chinese cooking for so many years in the Richards' Street YWCA that it named its kitchen after her. Some of her recipes are definitely old school, with liberal use of pork caul fat, and recipe names are sometimes un-PC, like the coolie pancakes (aka green onion pancakes). There are recipes to make your own shrimp chips and steamed buns, as well as oxtail soup and bitter melon stuffed with pork.
Recipes you may want to try for Chinese New Year: dumplings and New Year's Pudding (or gau, recipe below). Myself, I'll be attempting the Eight Precious Pudding, a sticky rice dessert with dried fruit, nuts and lotus seeds.
The new edition has an all new food glossary providing up-to-date names for ingredients (i.e. "gourmet powder," or MSG) and substitutions (dried shrimp instead of shrimp eggs).
And just in time for Chinese New Year, the publisher, University of Hawaii Press, is having a Year of the Snake web-only sale. Get 40% off Chinese-related titles, starting Friday, February 8 to February 13.
NEW YEAR'S PUDDING
4 cups water
3½ cups dark brown sugar
2 pounds mochi flour
3 tablespoons oil
5 red dates
1 tablespoon sesame seeds
Stir water and sugar together over low heat until sugar is dissolved. Bring to a boil, remove from heat, and let cool. Add gradually to flour and mix well. Add oil and mix well. Pour mixture into pan or Pyrex dish (about 8 inches in diameter and 3 inches deep) which has been lined with oiled ti leaves or dried bamboo leaves. Press dates into top and sprinkle with sesame seeds. Steam 3 hours.
Reprinted with permission, from Mary Sia's Classic Chinese Cookbook, University of Hawai'i Press, 2013