Rebuilding From Within: How to Inflation-Proof O'ahu (So We Can Keep Living Here)
As a worker shortage continues to slow Hawai'i and particularly O'ahu's COVID-19-crashed economy, Mike McCartney, director of the state Department of Business, Economic Development & Tourism, and state auditor Eugene Tian discuss what must change and why—or else. Read on for the story behind our February cover, "The Rising Cost of Paradise."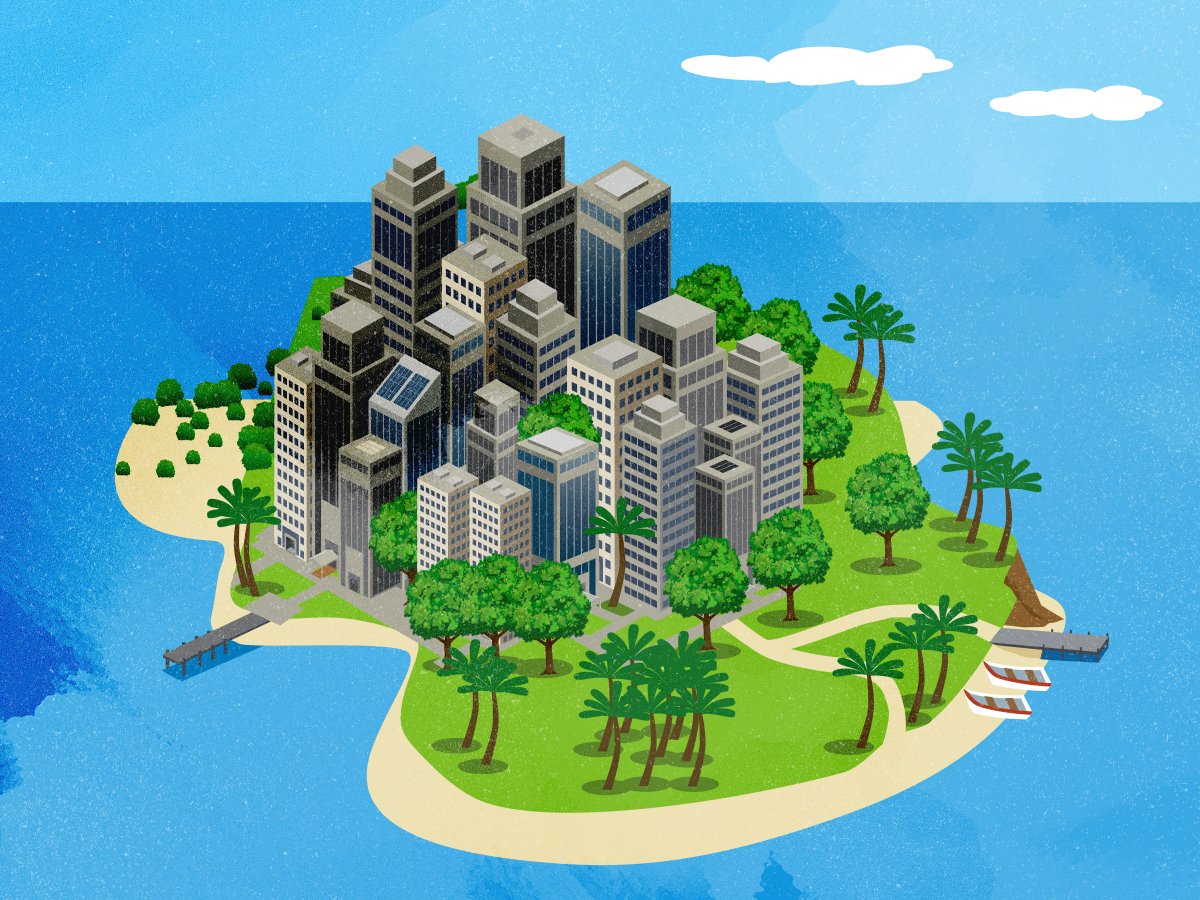 Interview with Mike McCartney and Eugene Tian conducted by HONOLULU contributing editor Don Wallace in December 2021. Edited for clarity and concision.
HONOLULU Magazine: What's a pandemic economic recovery look like?
Eugene Tian: 2022 will be a recovery year, but it will be faster than 2021. In 2009, tourism took about five years to return; this time it's back to 92%.
Mike McCartney: The jobs will lag, that's just the law of economics.
ET: This time, all the levels of government, federal and state, put in a lot more effort and a lot more money. Actually, our households had more income than before because of federal payments.
HM: Is that why our 10.1% job separations—whether from layoffs, firings, quitting, retirement—were the highest in the country in September?
ET: I think Hawai'i is very special compared to other states. April of 2020 we had the highest unemployment in the nation. Now we're the eighth highest. The percentage of our economy that depends on foreign visitors is around 16% to 17% now. The rest of the U.S. is 3%.
MM: We went from the lowest unemployment to the highest in one month.
ET: We lost about 150,000 jobs. In two years we've recovered about 80,000 but in terms of recovering we are falling behind because we were hit the hardest. Our visitors come from Japan, Canada, China, then Oceania. (All of which closed their borders and/or made it extremely difficult for residents to return from other countries, thus discouraging tourism.)
HM: But I've talked to business owners who say the labor market seems to be undergoing a transformation.
ET: It's behaving very strangely. For the first time, to my surprise, we have more openings than people to fill them. In August (2021) we had high delta COVID and after the governor announced that people should not feel encouraged to come here tourism decreased 27%. In September we had fewer job openings and more people quitting their jobs: 58,000. That's very high. In the past, we've only had 20,000 separations in a month.
HM: The Great September Dropout?
ET: It is a very special situation. Workers are one of the factors limiting economic growth. More people are leaving the labor force, or retiring, or moving out of the state, or just don't want to work. That will impact the next year (2022). The cause may be because household income is up due to government payments. Fear of the virus is a reason, health care is another. Some have already moved to the mainland because the mainland economy is recovering faster than Hawai'i's.
MM: Want to talk about innovation?
ET: We are seeing some shifting between labor and capital, which means equipment, AI equipment. We see fewer laborers because people are going online to schedule or make reservations.
MM: What we need to work on, all of us in the state, is a rebuild-from-within strategy. We have to continue to pursue the policies that allow internal growth instead of the ones we used to have. We've got solar and we've got ag and all the issues that are policy issues that are colliding with each other. We've got to find ways to do them all.
ET: Cost of living is driven by two things. We are still using oil to generate electricity and we use a lot of oil for transportation. When the price of oil increases everything increases. The second is commodities. The things we purchase are mostly imported, about 85%.
Another factor is housing prices and rental prices. As housing prices increase, rents go up. We already spend 40% of our income on housing, where [on the U.S. mainland] the number is 30%. And 43% of us are renting, compared to 36% [on the mainland].
MM: In the long-term picture, there's always going to be a lag. I think as we start to clamp down on vacation rentals that may have some small impact.
ET: Twenty-five percent of homeowners are from out of state, mainly from California. They use these properties as vacation rentals. There was a decrease in 2020, but now it's back.
MM: When we look at U.S. home sales, how do we parallel with that?
ET: It's historic high prices across the board.
MM: It's all bidding on existing inventory. When I talk to builders, they can't keep up with demand. And this was before the pandemic.
ET: What we see is that residential construction is booming. Permits increased 90% for 2020; 2020 was a very good year. It never decreased.
MM: There's going to be more vertical housing versus urban housing. Along the rail line, housing is important; that's going to create a different scenario in the long run. The land use issue is critical, especially on O'ahu. How do we share the land in a responsible way while dealing with climate change, clean energy needs, affordable housing needs? There are landings to deal with. Everywhere you look there is a discussion about where to put a power plant, a prison, a landfill—and right now we don't want anything next to us. No, no, no. We're going to have to have more community-based discussion.
I think there's an opportunity. I think it's a wonderful time to innovate and we always have, from sandalwood to whaling to sugar to pine to military to tourism. There's a new phase coming up, to innovate as we move to a zero-waste economy. 2022, 2024, 2025, 2026 is where you can really change the trajectory.
The workforce is no different. That's going to shift, too. But Hawai'i people have always had the talent and the skills. People right now may be reevaluating life and what is important, thinking, "Maybe I don't have to work three jobs and spend hours riding the bus. Maybe I work at home for two jobs and catch the bus to one that's nearby."
ET: I think it will become a more labor normal situation when the economy becomes normal again. We may even have a labor shortage again. But if the government doesn't do any management, doesn't provide affordable housing, set a residential tax rate, rent controls, they'll go to other places like Florida and Arizona. Then we've lost our labor force. Without labor our economy will be limited.
MM: We need child care, affordable housing, health care, education, broadband and infrastructure. Those are important fundamentals that the state and county are going to have to pursue going forward. … We've all been good at getting our share of the pie. But now we gotta remember how to bake pies.
ET: More pies.
MM: Instead of just taking our piece and walking away.