Ready, set, slime! Natto feast coming July 9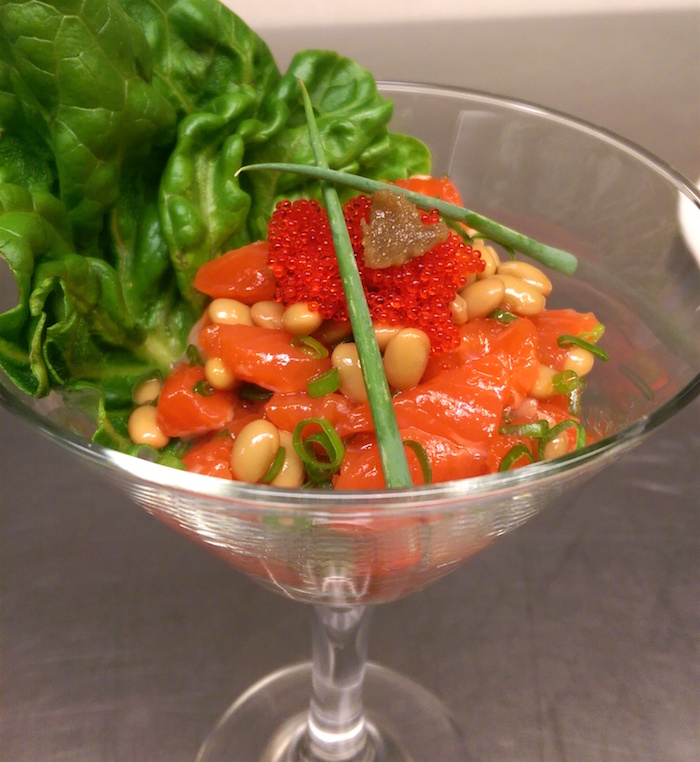 Natto fans, your time has come: the one night of the year when you can indulge your love of the slimy bean without getting stink eye.** On July 9, you're invited to join fellow natto lovers at a Midsummer Natto Soiree, an all-natto feast by chef Russell Siu of 3660 on the Rise.
The occasion? Natto Day, of course. In Japan, where it's from, natto is rightly celebrated every July 10 because in Japanese you can pronounce 7 as "na" and 10 as "to." There are natto specials, natto giveaways, even an all-you-can-eat natto buffet presided over by a Miss Natto.
And here, thanks to a tradition started by Hawaii's Facebook natto lovers group, we get our own feast! We're talking quesadillas with natto guacamole, this natto-scented salmon tartare and natto bibimbap yakisoba.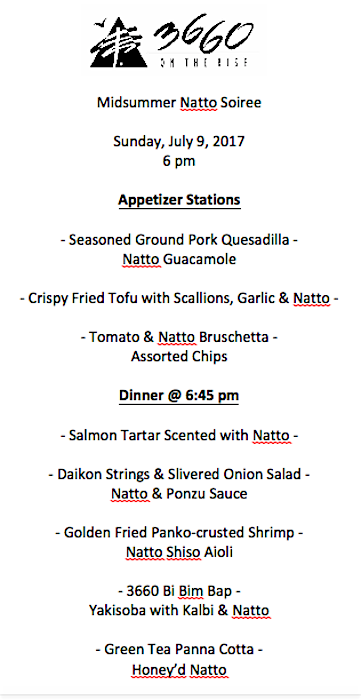 Here's the full menu, complete with light, summery appetizers, twists on local-style favorites and a natto-tinged dessert:
A MIDSUMMER NATTO SOIREE
Sunday, July 9 at 6 p.m.
3660 on the Rise
3660 Waialae Ave.
BYOB for $15 corkage per bottle (that's a $10 discount)
Free validated parking in the building
Tickets: $60 includes food, tax and tip. Available online.
These natto dinners sell out every time, so tell your friends. Oh, and one more thing: You MUST LOVE NATTO. No menu substitutions! This one's for natto lovers only.
See you on July 9!
**Not always true! Local appetites for the slime-a-licious bean are so powerful that some years we have two natto feasts. The midsummer one's always the big one.