Ready, set, reset: Juice cleanses for the new year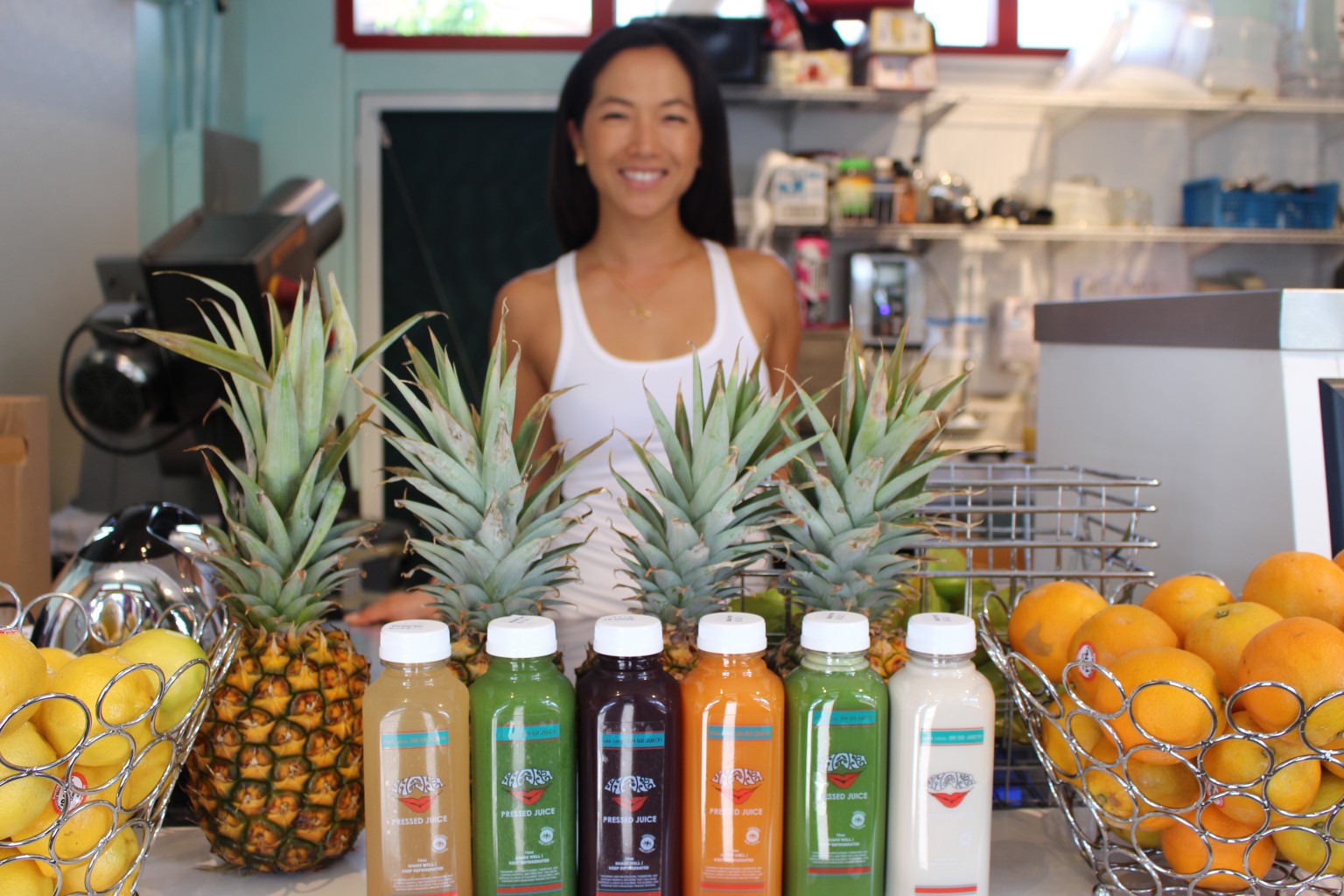 As people make their resolutions to eat better, get fit and lose weight, one of the most popular things to jump start that lifestyle change is undoubtedly a juice cleanse. And why not, right? It flushes a lot of bad stuff out of your system and resets it, and hopefully helps you move forward with new healthy habits.
Whenever I've done a juice cleanse, I would schedule it for three days. Most people will say they can't imagine that they can last for more than one day, but you really don't see any results unless you do it for at least three. And really, after the third day, you might actually be willing to go a few more. I always end up with dramatically lower blood pressure and no bloating — in fact, for a few months afterward, my body is sensitive to over-salted foods at restaurants.
One thing you should not do a juice cleanse for: weight loss. Yes, you lose about five pounds or so after three days, but it's all water weight so it comes right back. All the juice bars will tell you that it's not for weight loss, but for all the other health benefits that will help lead you to long-term weight management.
There are several juice companies in Honolulu that offer juice cleanses, but these are spots that we've tried, to give you an idea of what's out there. If you have a favorite place that offers juice cleanses, let us know!
Blue Tree: $45.99 per day for the Renew Cleanse (their most popular, their basic introductory cleanse) or Seasonal Cleanse; $54.99 per day for the Athletic Cleanse or Alkaline Cleanse. Since Blue Tree was one of the first, if not the first, juice bars to offer these modern cleanses in Honolulu, they've evolved their program and packaging into streamlined systems. Each day, you'll drink six juices in a set order — Perfect Start, Metabolize, Lean Green, Radiance, Beet Lemonaid and Almond Milk — and they give you a schedule so you can remember what time to drink them. Interestingly enough, each concoction is in this order to follow how your body will need certain nutrients during the 12 hours you're actively awake. The Renew Cleanse has about 1600 to 1700 calories per day; other programs may vary. Also, they offer both cold-press (in which they apply seven tons of pressure) or centrifugal juices.
Blue Tree
1009 Kapiolani Blvd.
808-591-2033
Jugo Life: $135 for three days ($45 per day). Each day is comprised of five raw cold-pressed juices and one detox lemonade, totaling about 1500 calories (depending on which juices you choose). You can customize your program depending on your taste, or the Jugo Life staff can help you choose the combinations. If you need more sustenance, owner Tommy Oh recommends purchasing a bottle of their Brazil nut milk to sip throughout the day. In addition, you can change the juices each day if you find something is not to your taste, but only if you're picking up the order. You can read more about our experience, here.
Jugo Life is located in Moiliili, Kailua and downtown. Click here for more information.
Juicd Life: $145 (plus tax) for a three-day cleanse, which is about $48 per day. There are two cleanses available: weight loss, which contains spicier ingredients to heat up your metabolism; and detox, with more fruit-based juices that make it easier for first-timers. Each is comprised of six bottles per day, totaling about 1200 to 1300 calories. They also offer a custom juice cleanse where customers can add in different ingredients. All juices are cold-pressed, which means all the pulp is left behind, but people who compost can bring their own container and take as much leftover pulp as they want.
Juicd Life
685 Auahi St., #218
808-367-0264
Pressed Juicery: They have three levels of juice cleanses: Level 1 is for the first-timer, at 1800 calories; Level 2, the most popular, is for the experienced juicer, at about 1200 calories; and Level 3 is for the hardcore juicer with the fewest amount of calories and more green juices. The three-day cleanses are listed on their website at $199 total because it includes shipping, but if you buy it directly from the Ala Moana store, it's just $49 per day (and they often have seasonal sales, so the price might be lower). Each cleanse is comprised of six juices, plus one bottle of aloe vera water to drink before you go to sleep, and a bottle of chlorophyll water, which help with digestion and raise alkaline levels. You can see more about our experience, here.
Pressed Juicery
1450 Ala Moana Blvd., ground level by Shirokiya
808-949-5272
Shaka Pressed Juice: Choose from four cleanse programs, with Oh So Juicy being their signature (and all juice) cleanse. This is $145 for three days, comprised of six juices totaling about 900 calories. The Shaka Cleanse, at $155 for three days, offers a combination of five select juices, alkaline water and an organic salad — having the food is one way to ease newbies into it. The Clean Eating Cleanse is $160 for three days and is comprised of four juices, an organic soup, an organic salad and alkaline water. And the Detox, which is for people who want to get rid of food and sugar cravings, is $155 for three days and has four juices, one mamaki tea, an organic salad and alkaline water. You can see more of our experience, here.
Shaka Pressed Juice
3118 Monsarrat Ave.
808-200-0921
All the juicers recommend drinking at least eight glasses of water a day to supplement the program and help stay hydrated. What about you? What juice cleanses have you tried and what were the results?