Reader Top 5: Best Mac Salad on O'ahu
It may be simple, but one scoop can make or break a plate lunch. Who's the master of the mac?
Frolic is looking for contributors! If you love to eat, know the local food scene and have an idea, email editor@frolichawaii.com.
After 14 years working at McDonald's, Gary Hashimoto swore he'd never have anything to do with food again. Now he loves cooking for family and friends and sees dining out as a source of ideas to try at home. His love of cooking is matched by his love of wine and mac salad.
While many reviews and rankings have been written about the best chicken katsu, loco moco, beef stew, shoyu chicken, curry and the like, I don't recall seeing one where the ever-present macaroni salad was in the spotlight.
So while this is just the opinion of one mac salad fanatic, here is a quick review of some of what I feel to be O'ahu's best.
There will be some variations, but these choices all have a few things in common: macaroni, lots of mayonnaise (gotta be Best Foods!) and a balance of seasonings and other ingredients that make it the perfect creamy complement to your hot entree. Cucumbers? To me that's a transgression. Same with adding milk. Note: Potato salad is an entirely different category—maybe for another review?
No. 5: Mililani Restaurant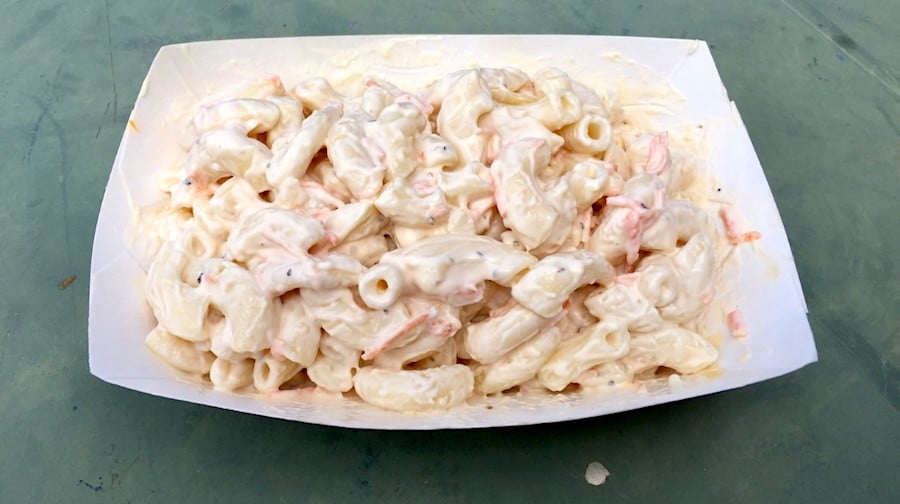 Although famous for their fried noodles, they do a good mac salad too. The basic blend of pasta, mayo, bits of carrot and onions could use a pinch more salt and pepper and can suffer from a day-to-day consistency issue. Nonetheless, it's really good with the teri meatball plate.
95-221 Kīpapa Drive • Mililani • (808) 625-2000 • mililanirestaurant.com
---
No. 4: Zippy's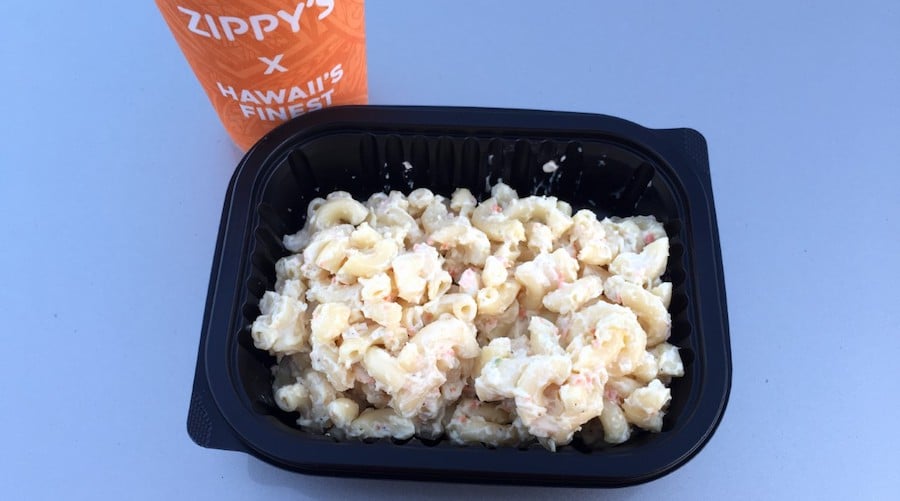 The gold standard. It's always good, with the right balance of pasta to mayo and all the fixin's of onion, celery and carrot, consistent from day to day and store to store. Tip: Swap out the rice and try eating it with Zippy's no-bean chili. Trust me, it works. Someone at Zippy's knew this because when the chili moco came out, there was a layer of mac salad mayo on the rice under the beef patty and chili. I think they still do it. Hack: Add a half-can of tuna to a Zip Meals mac salad. Yum. I suppose crab would work too.
Various locations
---
No. 3: Maruki Tei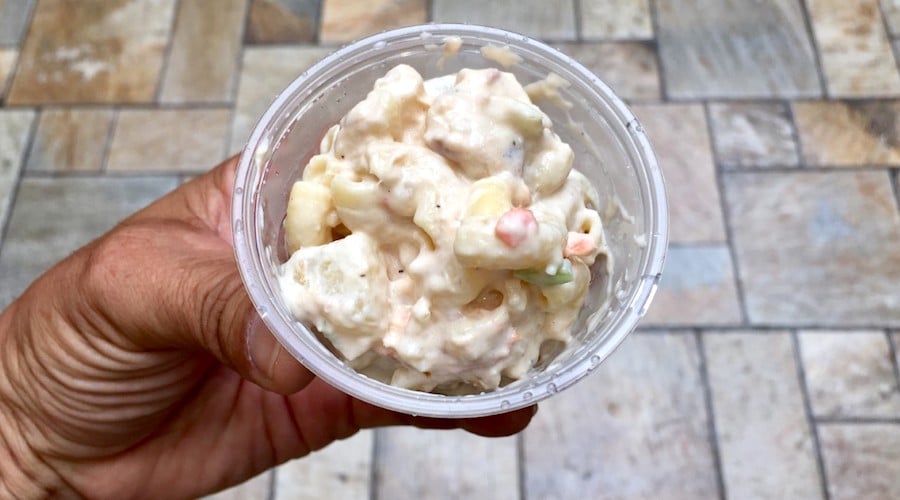 The addition of tuna makes mac salad magic happen at this place inside Windward Mall. Although the portion cup is small for the $1.85 price, the balance of pasta and mayo is perfect and bits of tuna and onion make for an interesting texture and taste. This is a great accompaniment to Maruki Tei's plate lunch options, especially the teri hamburger patty. Classic okazuya flavors at a mall.
46-056 Kamehameha Highway • Kāne'ohe • (808) 235-4445 • marukitei.com
---
No. 2: Leeward Drive-Inn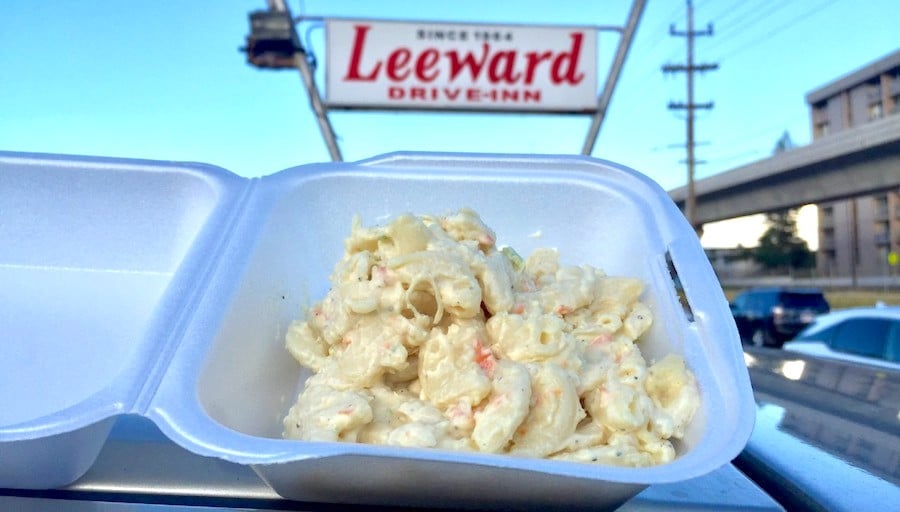 It may be off the beaten path for most townies, but in addition to the best shoyu chicken on the island (had to slide that in), Leeward's mac salad has little bits of everything: carrots, celery, onion, maybe cabbage slivers and a notable amount of black pepper. The combination is flavor heaven. It's better toward the end of the day, perhaps because the flavors have had a chance to marry? I live in Waipahu and will drive here specifically for a 99-cent side order of two scoops, it's that good.
94-209 Pupukahi St. • Waipahu • (808) 671-7323
---
No. 1: W&M Bar-B-Q Burger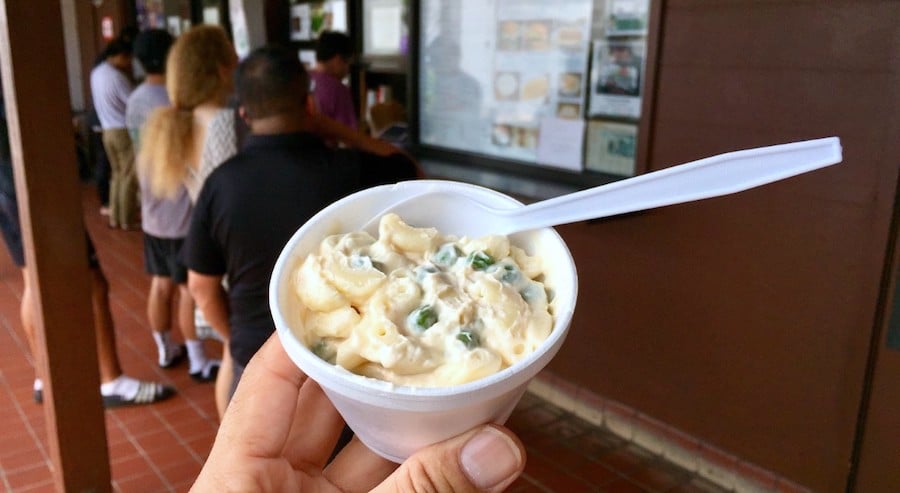 Crab Flavored Salad—what a combination! The creaminess of the mayo, the chew of the pasta, the snap of the peas and the slight saltiness of the crab make this mac salad a standout. Heads up: They sometimes run out! Gotta have some with the Royal burger, fries and Green River—the classic, time-tested combination from this iconic old-school Hawai'i burger joint. Winner!
3104 Wai'alae Ave. • Kaimukī • (808) 734-3350
---
Honorable mentions:
Rainbow Drive-In
L&L Drive-Inn
Richie's Drive Inn
Bob's Bar-B-Que
Pearl's Korean BBQ/Yummy Korean BBQ
Meg's Drive-In
At some places the mac salad can be good but isn't consistent, as if it depends on who is making the batch:
Grace's Inn
Liliha Bakery
Like Like Drive In
KJ's Local Grindz (with spaghetti noodles)
Various Loco Moco Drive Inns
St. Louis Drive In
Soon's Kalbi Drive-In
New Queen Barbeque
Tatsuo's
Miki's
Fukuya Delicatessen
Well, that's my shortlist. If you've never tried some of these, I encourage you to do so and tell me what you think. If there's a killer mac I'm missing, tell me where so we can all try it out!