Reader poll: Vote for Hawaii's best classic loco moco
It's Election Day! Time to cast your vote for the big one: Help choose Hawaii's top loco moco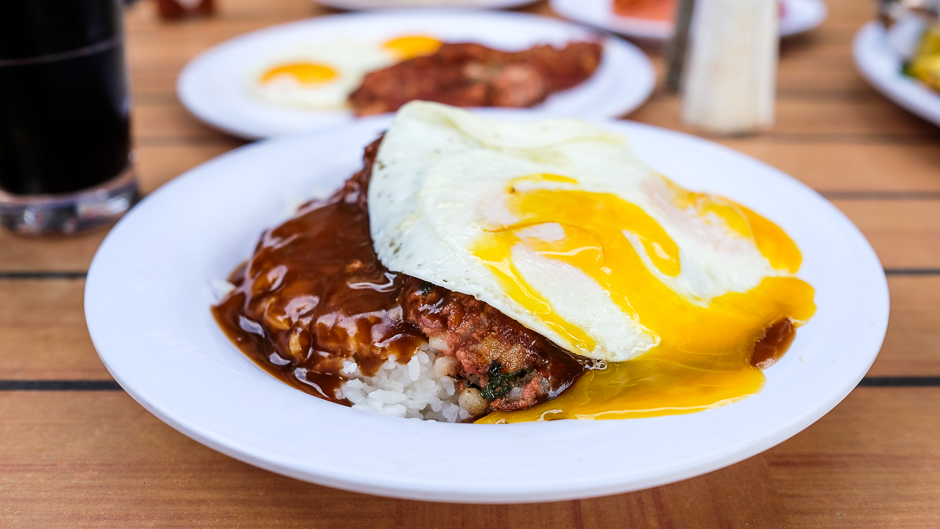 How did we even make it this far into 2020 without hitting the reset button a million times? It's already Election Day, so take a deep breath and vote: Help decide who makes Hawaii's best loco mocos.
Jason Chin's best loco moco ranking stands as one of our most popular posts of the last two years. Every time we share it, readers' voices come alive. I don't think I've encountered a more heated discussion than our Facebook comment thread on white rice, beef patties, gravy and eggs. Before you make the tough decision, keep in mind our criteria and hold the fancier versions with wagyu beef, demi-glace, add-ons and fried rice for another poll. This poll is strictly for the classic, made with rice, hamburger patty, brown gravy and an over-easy egg.
Vote for the best classic loco moco in our poll below. Don't see your favorite? Type it in the blank box to nominate them. You have until 11:59 p.m. on Saturday, Nov. 7 to cast your vote. We'll publish the results in this site next week. Happy voting!
This poll is closed. Check back for Your Top 5: Best classic loco mocos in Hawaii.