Quick shots: Beam Suntory's Prohibition cocktail party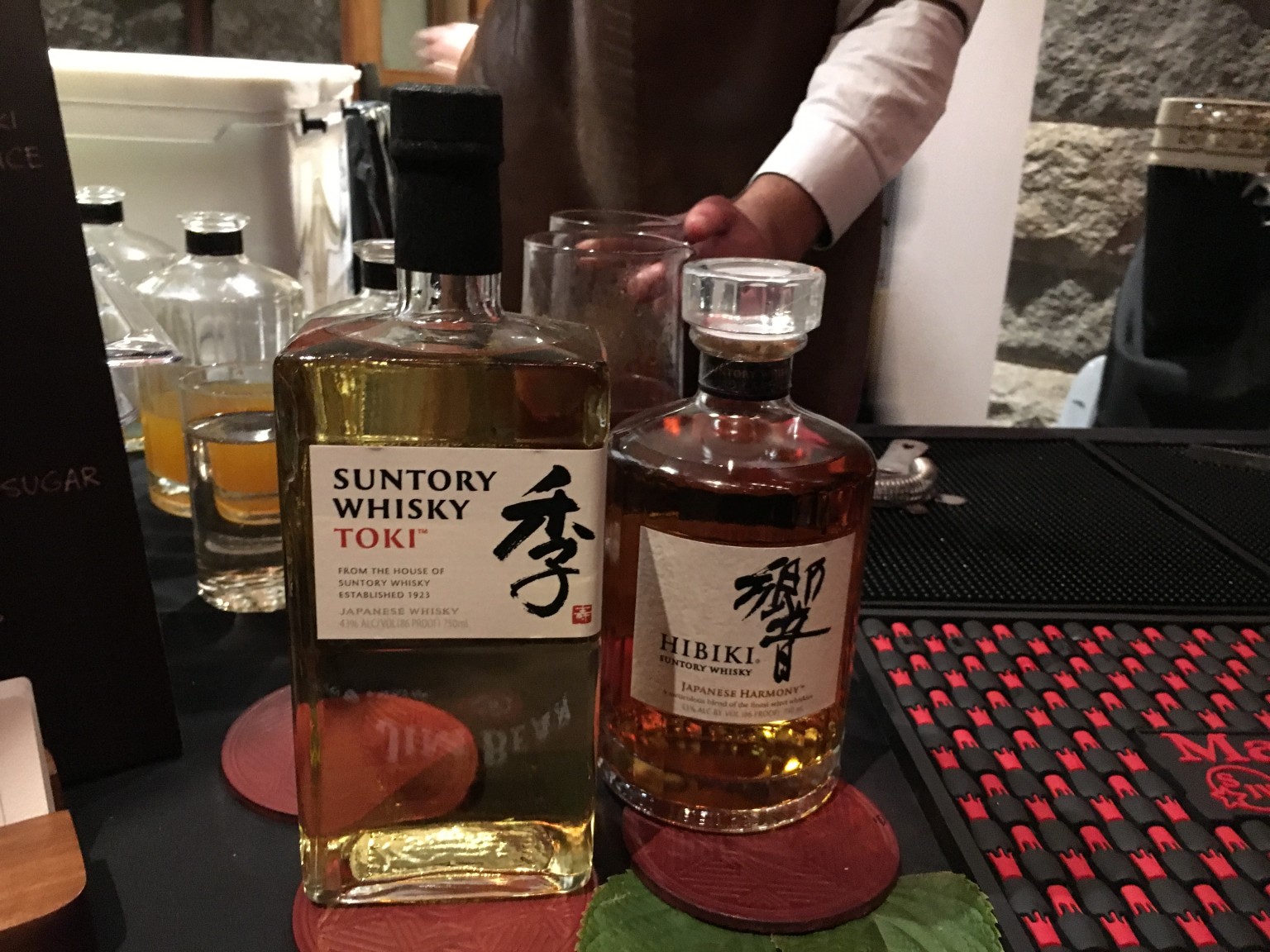 What are some of Honolulu's top mixologists concocting? Beam Suntory challenged six at Prohibition-themed party Sunday night at Bishop Museum. An invite-only event for Honolulu's food and beverage community, guests came in full 1920s glamor complete with feathered boas, pearls, top hats and suspenders to sip cocktails featuring Beam Suntory spirits.
Also in Prohibition attire: top mixologists from Bar Leather Apron, Nobu, Manifest, 12th Avenue Grill, Lucky Belly and Bevy. Together they presented 12 beautifully creative new cocktails.
Our verdict? Highlights of the evening included "The Mizuwari", a highball from Bar Leather Apron's Justin Park: a refreshing drink of Suntory Toki with a splash of soda and flavors of apple and basil; and "The Blood & Smoke" from Bevy owner Christian Self. This balanced smoky Laphroaig Select with sweet vermouth, cherry and orange.
Also delicious was the "Brer Rabbit," a super clean and bright cocktail with Maker's 46, chartreuse, falernum and lilikoi by Alicia Yamachika of Nobu's.
The courtyard of Bishop Museum was the perfect setting for the gathering of industry and whiskey connoisseurs. The band was lively and the cool weather was just right. Our only regret: If only some of these one-night-only cocktails were available at the bars!