Que Syrah Syrah at Chef Mavro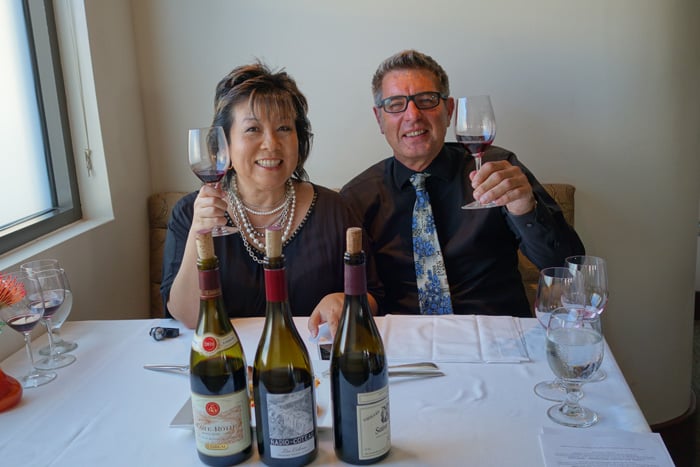 When chef George "Mavro" Mavrothalassitis and his wife, Donna Jung invited me to review their special "Que Syrah Syrah" menu — a lamb dish paired with a flight of Syrah wines — I was immediately intimidated. I drink wine, but I can't confidently critique or review it. So they got sommelier Doug Johnson, who presents the wines every night at Chef Mavro, to give me a quick lesson.
The "Que Syrah Syrah" menu is offered from now until February 8, a three-course menu featuring Provence roasted Niman Ranch lamb loin, basil ratatouille, and a socca cake (a riff on the chickpea crepe served in Nice). The special trio of Syrah is served with this entree so you can optimally enjoy Doug's thoughtful selection. If you order this menu, it's $128; if you get the full wine pairing (wine with appetizer and dessert in addition to the three Syrah), it's $158.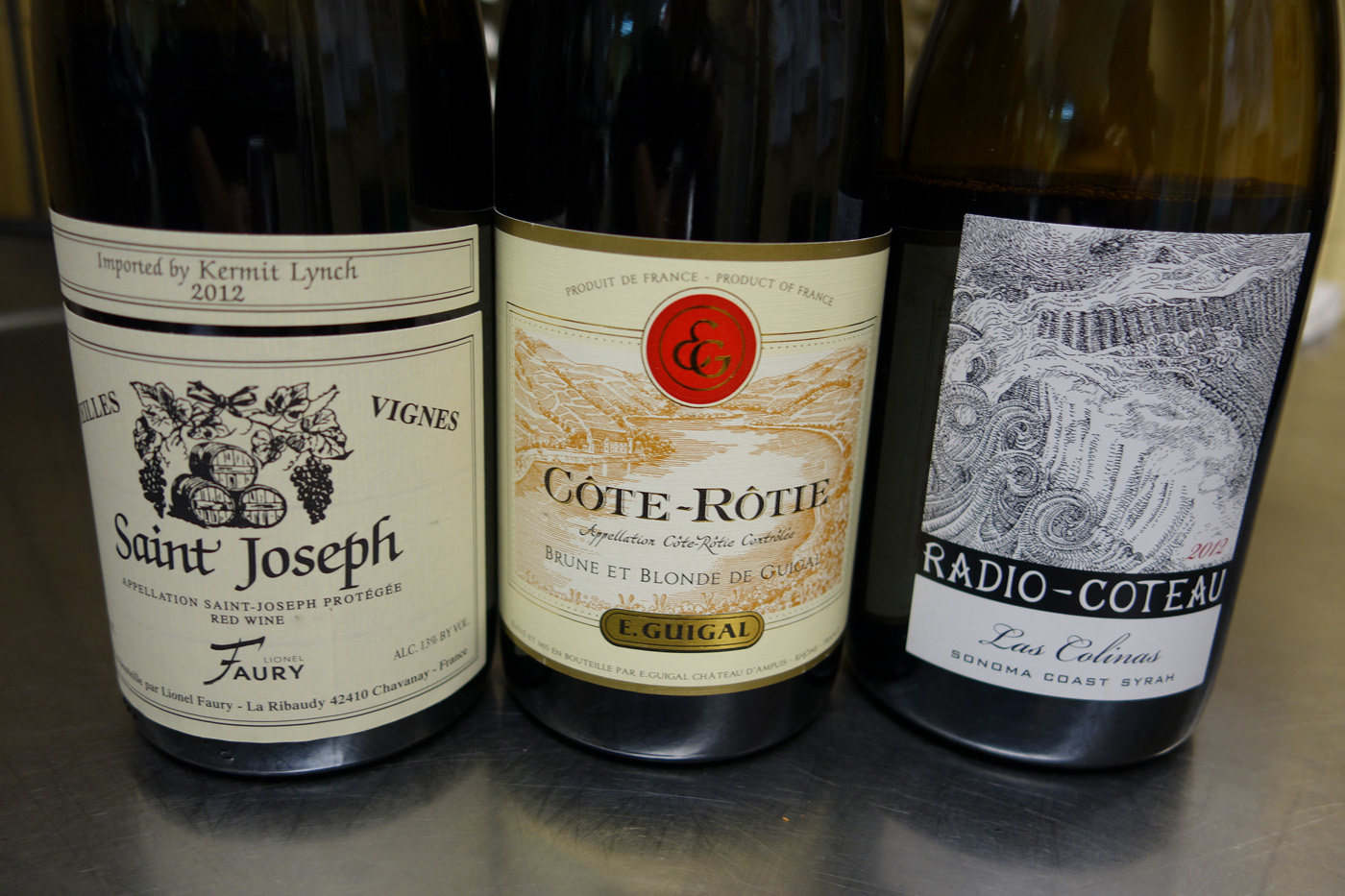 The wines featured, from left, are:
Domaine Faury, 2012 St. Joseph Vielles Vignes (old vines) from the Rhone Valley in France.
E. Guigal, 2010 Côte Rôtie Brune et Blonde from the Rhone Valley.
Radio-Coteau, 2012 Syrah Les Colinas from Sonoma.
In the first round of tasting, as you'll see in the video below, the wines each had their own distinct qualities, from cassis and minerals to citrus to even hints of bacon. Then we tried them with bites of the lamb and ratatouille, and the characteristics all changed in our mouths. That's the magic of such perfect pairing: the wine enhances the food, and the food enhances the wine in a complete experience.
When I was packing up to leave, Doug said, "Hey, you have a great palate!" — which was a big compliment for me, coming from such an accomplished sommelier. I'm still taking baby steps but I was so glad he showed me how to enjoy the flavors of Syrah.
Que Syrah Syrah is available at Chef Mavro from now until February 8, 2015. For more information, visit ChefMavro.com or call 808-944-4714.