Q&A with HIFF's Anderson Le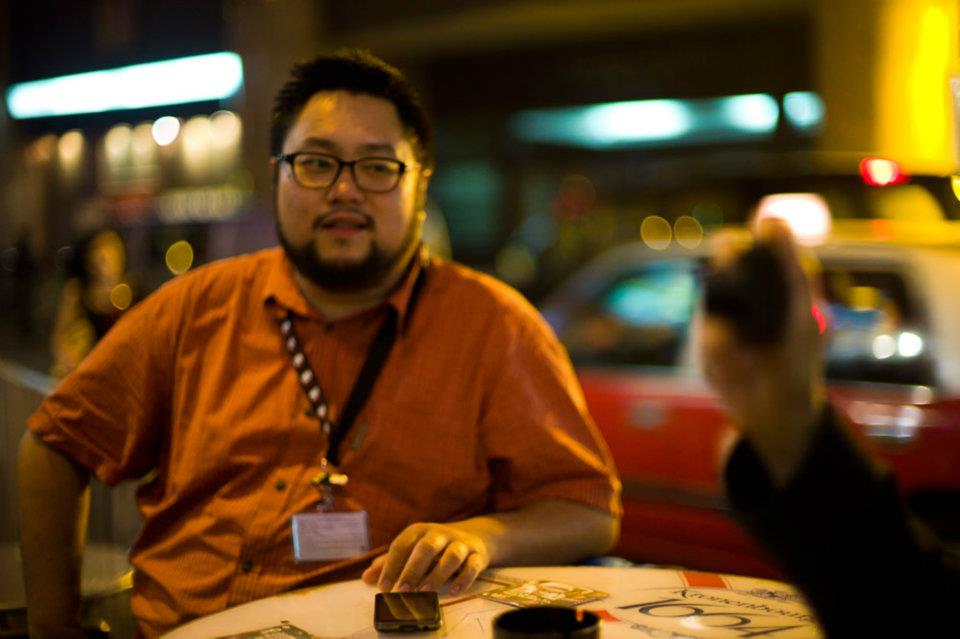 Anderson Le has your dream job.
As programming director of the Hawaii International Film Festival since 2002, Le travels the world watching movies. While it's more fun than typing TPS reports, his work is far from easy. He also programs documentaries for the Far East Film Festival in Udine, Italy, as well as international films for the LA Asian Pacific Film Festival. He's one of the founding "offenders" of YouOffendMeYouOffendMyFamily.com, a pop culture, entertainment blog, along with director Justin Lin ("Fast and the Furious"). And locally, he's one of the founders of Interisland Terminal, the innovators behind R/D and Kakaako Agora.
Le took some time off from the year-long madness of preparing for HIFF 2014, which runs Oct. 30 to Nov. 9, to talk about his top films of the festival, his cartoon doppelganger and "Gymkata."
When did your passion for movies start?
As a liberal arts major, a lot of my classes would show films as part of their curriculum. That's how I really fell in love with movies and saw them as more than entertainment, but a time capsule and reflection on milestones in history and culture. The one film that converted me from appreciating cinema "as an adult" was "The Seventh Seal." That film just blew my mind.
What are some of the can't-miss films and events at this year's HIFF?
There are too many to list. But, I can say that HIFF will have something for everyone. For the whole family, we have screenings of "Big Hero 6" and the new Pixar short film "Lava." Since Halloween is during the fest, we've got a fun horror comedy double feature of "What We Do in the Shadows" and "Housebound." If you love Benedict Cumberbatch ("Sherlock"), then go see "The Imitation Game." If you want to see the best from Cannes, Sundance and Venice, then we've got a lion's share of films from those prestigious festivals, but we've also got lots of discoveries and premieres from the Asia and Pacific Rim. We've also got the definitive documentary on the legacy of the UH Rainbow Wahine volleyball team with "Rise of the Wahine." Like I said, we've got something for everyone.
How many films/submission did you have to watch for 2014 HIFF?
This year, we've received almost 2,000 film submissions. As for me, I see about 400 films a year, give or take.
Do you ever get tired of watching so many movies?
I sometimes do get fatigued, usually in the mid-summer, when we have to start finalizing our selections. Watching 400 films is quite a lot, but what's worse, is that the majority of the films are not good. Sometimes, I'll need a palette cleanser and watch something comforting to me like "Dazed and Confused" or something stupid like "Roadhouse" to get me back on track.
What qualities separate a selected film from the pack?
We have specific criteria and formula for the selection process, but the general traits of "good story," "technical proficiency," "good acting" and such are important components.
Give us your top 5 films of 2014 HIFF.
"Tokyo Tribe" – Japanese rap battles between warring gangs set in a dystopian future Tokyo. This is the latest manga adaptation by Japanese punk director Sono Sion.
"The Tribe" – Ukrainian film where a teenager enters a remote school for the deaf and mute and enters a "Lord of the Flies" world fueled by sex and drugs. There is no spoken dialogue and no subtitles. One of the strangest and riveting films that also tests the boundaries of cinema. A true festival film.
"What We Do in the Shadows" – From the minds of Taika Waititi and Jemaine Clement ("Flight of the Conchords") comes this hilarious mocumentary about three vampires living in New Zealand. It's also surprisingly scary and bloody and a perfect Halloween film to see.
"Dearest" – From Hong Kong director Peter Chan comes this heartwrenching drama about a kidnapped child in China and the hopeless pursuit by the parents who are way over their head. It is touching, sad, but also uplifting and one of Chan's best films in years.
"Lahaina Noon" – Go to the Kakaako Agora screening on Friday, Nov. 7, because the film presentation will also have live music accompaniment and score just for this event. It's a short film from local director Chris Kahunahana, and it's a type of genre and storytelling rarely seen here. It's a mind trip.
Tell us about your involvement with "You Offend Me You Offend My Family," who will also be mentoring at the HIFF New Media Lab.
YOMYOMF started off as a blog in 2009 and has grown into something kind of neat. We dabbled with new media by being one of the Google funded original content channels in 2012 and working with YouTube stars like Ryan Higa and KevJumba. The site is being revamped and we're launching a 2.0 edition, with a new look and direction towards Asian American content and commentary. We'll have the founders of Giant Robot and Disgrasian, for example, on board for the relaunch.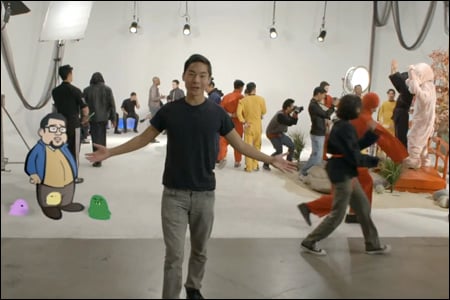 Is it true you were almost an animated cartoon character?
Yes. It was going to be a YOMYOMF Network web show, where I played a laid-back guy from Hawaii who moves into an apartment that is inhabited by an old-timer, kind-of-racist, ghost. But because I'm from Hawaii and so chill, I tell the ghost that it's cool that he can live there, but he just needs to pay half the rent. Thankfully, it didn't go very far, and isn't happening anymore.
Give me your top 3 movies you love.
"The Seventh Seal" directed by Ingmar Bergman
"2001: A Space Odyssey" directed by Stanley Kubrick
"Ohayo! (Good Morning)" directed by Yasujiro Ozu
Give me your top 3 guilty pleasure movies.
"Gymkata" directed by Robert Clouse.
"The Room" directed by Tommy Wiseau
"The Dragon Lives Again" directed by Law Kei
When Bruce Lee died, it spawned all these clone Bruce Lee movies starring guys named Bruce Li or Bruce Lai. This one takes the cake, where Bruce Lee (played by Bruce Leung) is stuck in purgatory and has to fight for dominance against Clint Eastwood, James Bond, Zatoichi, Laurel and Hardy, the Godfather and even Popeye. Yeah, this movie is all about copyright infringement.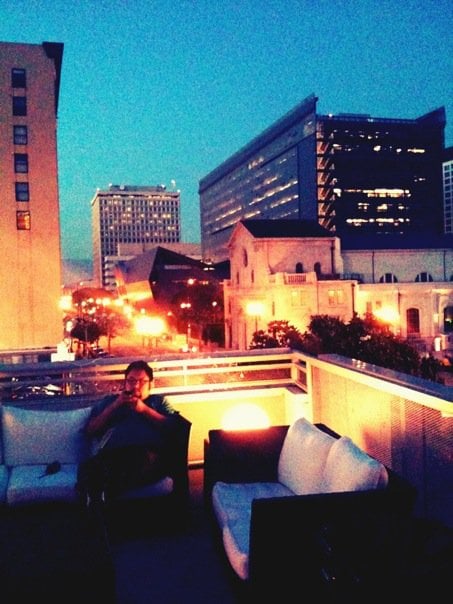 Any advice for filmmakers who are entering their work into film festivals?
Watch lots and lots of films, especially the ones that are currently doing well in the marketplace and that have similar factors to yours (budget, the type of camera, amount of shooting days). Read up on IndieWIRE and learn the trends of indie film and digital distribution and ways to build an audience. For today's filmmaker, you have the mindset of an entrepreneur. But at the end of the day, no matter how you sell your film, it's got to be good.
What do you love about film festivals?
It's a great time to be a film lover. We live in a world where we can consume content at a click of a button via Netflix, Hulu, Amazon Prime and Fandor, just to name a few of the many options out there. But this makes film festivals more relevant as a curated film program of the best films of the year. It also provides an opportunity for people to get out of the house and congregate and celebrate film together in the traditional space where it was always intended to be seen: on the big screen!
The 2014 Hawaii International Film Festival runs Oct. 30 – Nov. 9 on Oahu; Nov. 13-16 on Kauai and Hawaii Island. See film and event schedules at hiff.org, and Frolic movie guy Myong Choi's personal must-see lineup.