Q&A: What is escrow?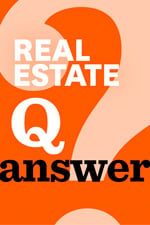 What is escrow?
-Julie
Hi Julie,
Escrow means the buyer and seller have started the process for the sale of the house. More specifically, escrow starts when a buyer and seller sign a real estate purchase agreement and receipt of deposit. This sales contract governs the transfer of funds and signing over of the deed, and ensures they are done at about the same time.
Escrow typically takes up to 45 days to close, in which time all documentation and financing will be put in order. If you areinterested in a property that is currently under escrow, keep it on the back burner, as an escrow may not go through, putting the house back on the market. An escrow will typically fall through because the buyer fails to obtain proper financing, but can also fall through due to problems with the property or failure of either party to execute certain provisions. If you are interested in a real estate escrow timeline on Hawaii properties, check out this table produced by Doug Davis Realty.
A warning to out-of-state real estate purchasers: thanks to a bill passed back in 2010 in the Hawaii legislature, only a licensed escrow company in Hawaii can hold escrow funds. If you don't use a Hawaii-based escrow company, and the transaction is audited by the state, Hawaii can refuse to record the deed, and you won't be able to get the deed transferred to your name. Additionally, the violating agents will be fined $5,000 per transaction.
The Real Estate Question of the Week is a new feature on the Honolulu Magazine Real Estate blog. Have a question related to buying, renting or selling real estate? Email me!