Q&A: Pig & the Lady gets in 'Big Trouble'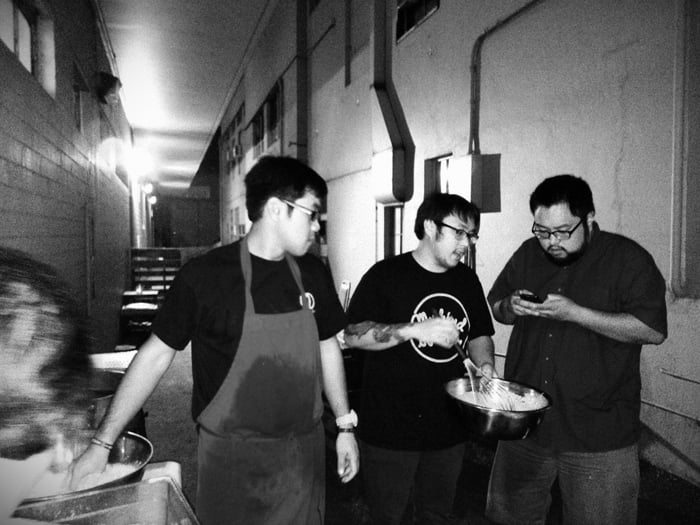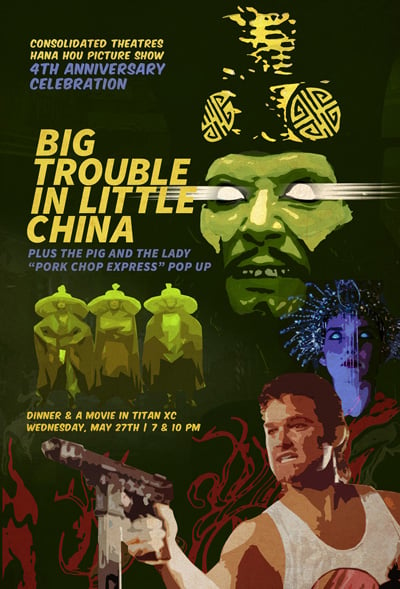 Next Wednesday's Consolidated Theatres Hana Hou Picture Show promises to be one hell of a dinner and movie night with "Big Trouble in Little China" and a special "Pork Chop Express" pop-up by the Pig & the Lady. That's fitting, given that this is the fourth anniversary of Consolidated's monthly screening of classic films voted on by fans.
While Frolic foodies may know the Pig & the Lady as one of Hawaii's hottest restaurants, Frolic filmies know the Les — the family behind that killer pho French dip banh mi – are big fans of "Big Trouble." I talked to brothers Anderson, Andrew and Alex Le about bacon, Chinese girls with green eyes, and "Big Trouble in Little China 2."
We all know Anderson is the programming director of the Hawaii International Film Festival from our HIFF interview, so let's get to know the brothers behind the Pig & the Lady.
Andrew: I'm the head chef and founder of the Pig & the Lady. I started off my culinary education at KCC and then moved on to the Culinary Institute of America in upstate New York.
Alex: Andrew is being modest. He's also an award-winning chef, including being nominated twice as a semi-finalist for the James Beard award. I'm the general manager and run the farmers markets.
What is the sibling order of the Le family?
Anderson: Anderson (numbah one son), then Alex and then Andrew. We end the Le lineage with our baby sister Allison.
You're going back to your roots and popping up – in a movie theater. What do you love about pop-ups and farmers markets that keeps you doing them, even with a successful brick-and-mortar?
Alex: It's where we started. Even though we have a restaurant now, I still want to continue our farmers market program and pop-ups because they parlay the mission we had when we first started: as an inspiration for Asian street food and hawker fare culture, and also serving food that we grew up eating in the kitchen.
What are your memories of "Big Trouble in Little China"?
Anderson: I think I was the only one who saw it in the theater (at the old Cinerama, I believe). It's just a great, fun movie with major Asian characters on the screen.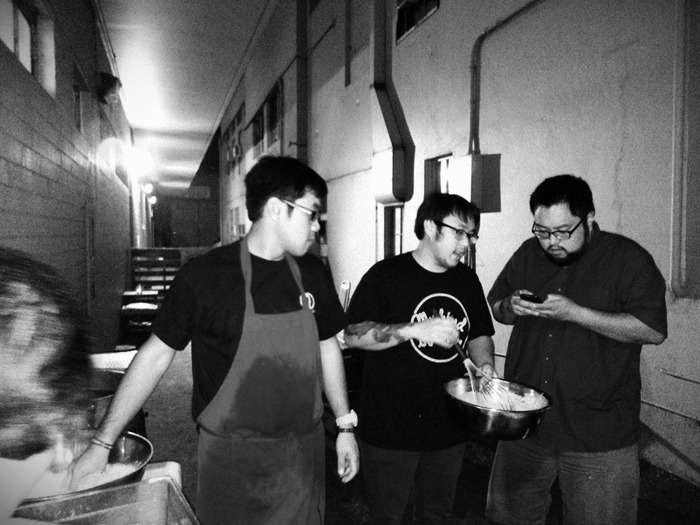 Andrew: Anderson was such a film nerd that he would quote this movie all the time. I remember watching this movie time and time again on cable and we recorded it on VHS. It was a go-to movie for us. Oh, and Raiden from "Mortal Kombat" was inspired by the character Thunder in this movie.
Alex: My brothers are too embarrassed to say this, but whenever the scene where the flying eyeball monster would appear, we'd chuckle and say, "Hi Andrew!" We would tease him because at the time, Andrew was a small and round boy. We were brutal.
The bathroom at The Pig and the Lady is a shrine to "Big Trouble." Why do you guys love the movie so much?
Anderson: It's a fun movie that has so many memorable quotes and performances from Kurt Russell, James Hong, Dennis Dun and the late Victor Wong. The James Carpenter soundtrack is on point and the setting of Chinatown was mysterious and magical. It made me want to explore San Francisco's Chinatown and find my own six demon bag there. Or meet a Chinese girl with green eyes.
Alex: It was fun, and for a kid, scary, especially with the creature effects. Lo Pan's "Three Storms" were bad-ass. That was such a great time for movie-going, especially since Anderson and I would sometimes cut summer school (sorry mom and dad) and go catch matinees at Cinerama, the Kapiolani or the Waikiki Twins. Those were our hanabata days!
Andrew: I love the movie, but honestly, I loved it because my brothers loved it. I was only four when the movie was released, so I learned to appreciate it when I got older.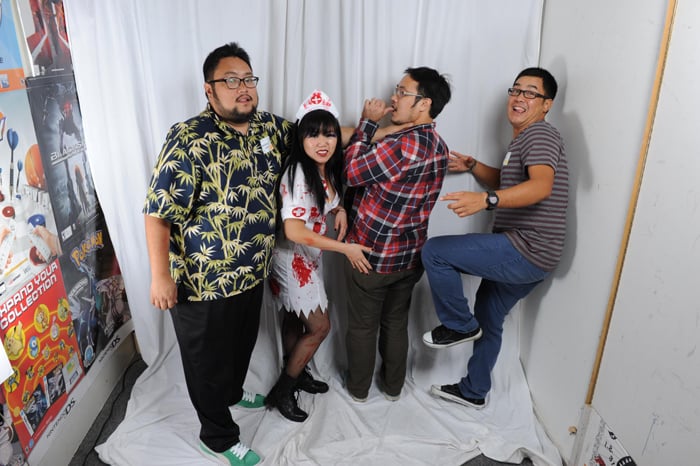 If you were characters in "Big Trouble in Little China," who would you be?
Andrew: I know my brothers would say I'm the floating ball monster. By the way, you guys are dead. I would be Wang. He owns his own restaurant, is married to a hot Chinese girl with green eyes, knows kung fu and is the real hero in this movie.
Alex: Hey, I was going to say Wang too. I would go for either Egg Shen — because he knows black magic — or that one Chang Sing guy who speaks the worst Chinese ever in the basement, when Jack and Wang are hiding out from the gang battle.
Anderson: Jack Burton. He kisses Gracie Law played by a young Kim Catrall. She was in "Mannequin." Need I say more?
Your family owned "Toys N Joys" in Kaimuki for 30 years. What was it like growing up in a toy store?
Alex: It was fun, but also grueling. I took it over from my parents when I was very young. In the end, I made some great friendships and Christmas seasons were super fun but also crazy busy. It was a great education for my second career working in the restaurant business.
Andrew: I loved it. I had all the video games and game systems at home and I was a total otaku. I also got hooked on pogs, tamagotchi, Japanese import RPGs, etc. Yeah, I was pretty spoiled.
Anderson: I was sick of video games. Truth.
What do you have in store for the "Pork Chop Express" pop-up menu?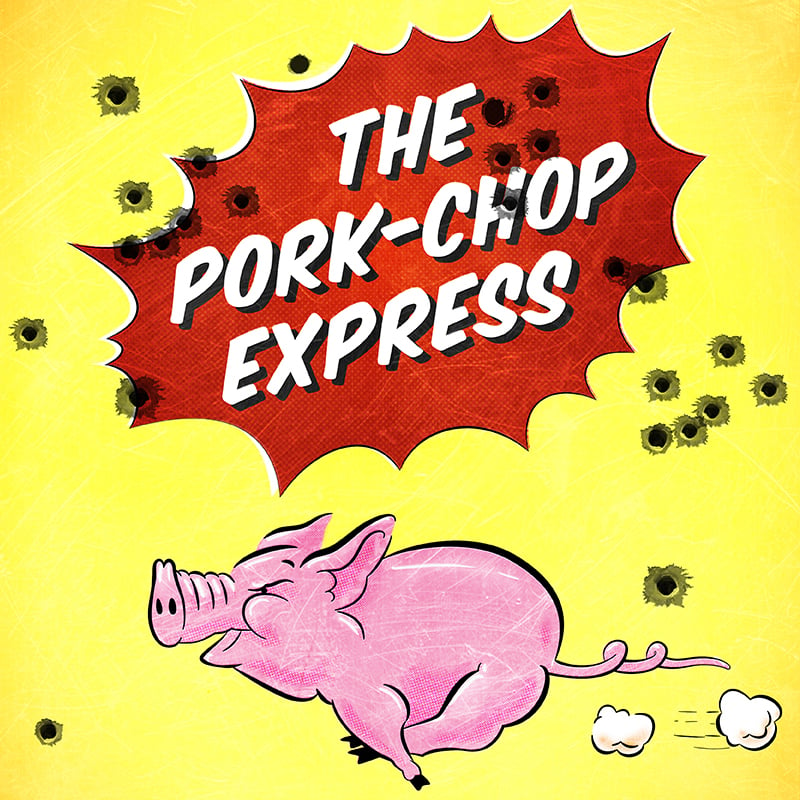 Alex: Pork dishes, of course! We're going to have our porchetta banh mi sandwich available, for sure. We're still crafting the menu but we also want to do some simple but delicious snacks with bacon as the key ingredient. It'll be tasty!
Give us your Top 5 favorite movies about food.
1. "Big Night"
2. "Tanpopo"
3. "Spirited Away"
4. "Eat, Drink, Man, Woman"
5. "Jiro Dreams of Sushi"
What movie would you love to see back on the big screen for the Hana Hou Picture Show?
Anderson: It would be a toss up of either "Monster Squad" or "Real Genius."
Alex: "The Goonies" is my all-time favorite.
Andrew: I would love a foodie film like "Tanpopo."
Pitch us your idea for "Big Trouble In Little China 2."
Anderson: Lo Pan is reincarnated and wreaks havoc again in the underworld of SF's Chinatown. The now grown son of Wang and Miao Yin (played by Ryan Potter) must take the family mantle in defending the streets of Chinatown against this new evil.
But, with Egg Shen dead, he summons the forces of the old Chang Sing gang to come together (played by Jason Scott Lee, Mark Dacascos, Byron Mann and Russell Wong) while the reincarnated Lo Pan — now a successful businesswoman played by Joan Chen — runs for the vacated mayor seat and plots to take over the city once again.
Meanwhile, a mysterious stranger returns. An older and wiser Jack Burton has learned the ways of Egg Shen to finish what he started so many years ago.
Now, I'd see that movie.
"Big Trouble in Little China" screens on Wednesday, May 27th at 7 & 10 p.m. for the Hana Hou Picture Show 4th anniversary celebration at Ward. The Pig & the Lady "Pork Chop Express" pop-up will be open in the Ward theatre lobby from 5:30 to 9:30 p.m. The first 200 guests attending the anniversary show will receive a complimentary Bacon Piggy Cookie.
Bonus: Frolic is giving away six pairs of tickets to next Wednesday's "Big Trouble" screenings. Here's how to enter.
Movie poster courtesy of MVNP