Q&A: new 'Mystery Science Theater 3000' host Jonah Ray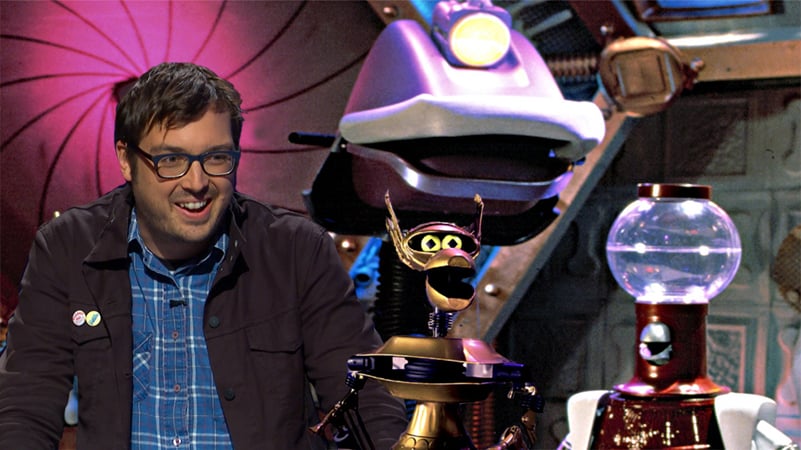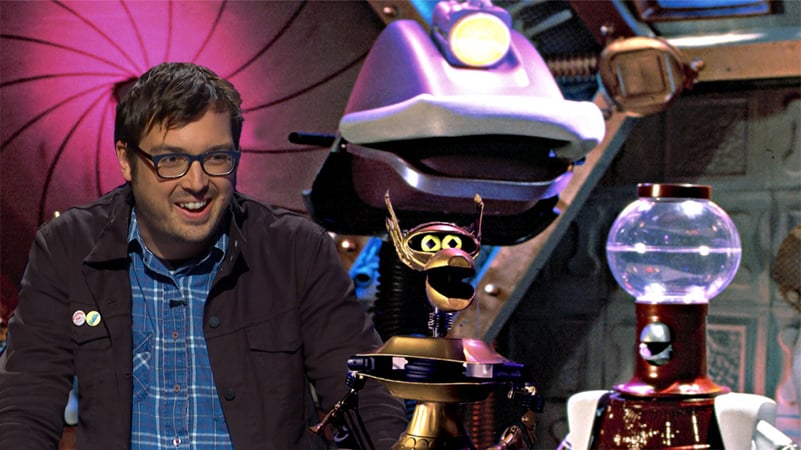 They say the journey is the destination. But for comedian Jonah Ray, the destination is pretty damned sweet too.
I first heard of Ray as a regular listener of the "Nerdist Podcast," not knowing he was actually a local boy from Kailua. Ray met Nerdist host Chris Hardwick ("The Talking Dead") doing stand up at the Westwood Brew Co. They started the podcast on a lark and that lark turned into one of iTunes's top comedy podcasts. "I guess I didn't land on Chris's podcast, Chris's podcast landed on me," he said.
Today, Ray's career is on fire. After a variety of writing and acting gigs (including a very funny retelling of Captain Cook's Big Island arrival on "Drunk History"), Ray is getting started on the third season of his Comedy Central show "The Meltdown with Jonah and Kumail," based on his weekly stand-up show in Hollywood.
And if that's not enough, Ray will soon be living a childhood dream: starring in a reboot of "Mystery Science Theater 3000." Joel Hodgson, creator of the show (which ran from 1989-1999) just launched a MST3K Kickstarter campaign to revive the fan favorite.. and he handed the reigns over to Ray to host. With a week left, the Kickstarter has already raised over $3.5 million and is attaching even more comedy stars like Felicia Day ("Geek and Sundry") and Patton Oswalt ("Ratatouille").
Not bad for a local kid who used to tip over Porta-Potties for fun, all over Kailua.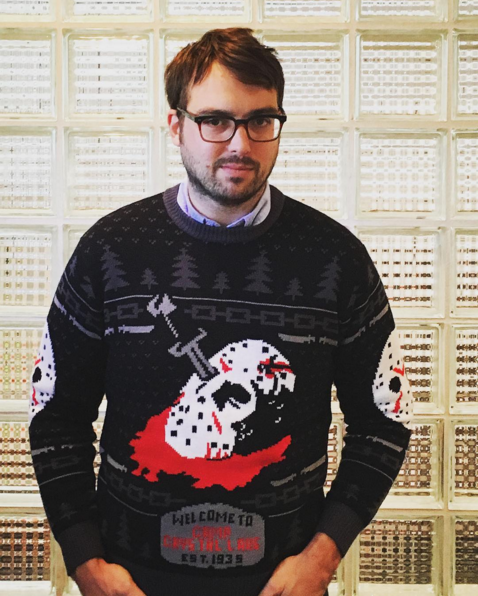 Since this is a Hawaii interview I have to ask, what high school you grad?
I graduated from Kalaheo, like most other public school haoles! But only barely! At the end of my last semester I was gonna average a 1.9 GPA, and so I wrote a TON of "funny" poems for my English teacher, and she gave me the credit needed to graduate.
What were you like growing up?
Growing up in Hawaii I was pretty much the same as I am now except a lot fatter. I was obsessed with comedy. I watched a ton of movies, and I played drums in various punk bands. I would put on punk shows at my house and very much entrenched myself into the scene.
The Hawaii punk rock scene, no joke, saved my life. It gave me a place where I could have an artistic output. After shows with my band "36 Chambers," I would perform some of the dumb poems I wrote to the dismay of mostly everybody. But it was fun for me.
When did you know you wanted to be a comedian?
I don't know of an exact time when I realized I wanted to do it. I just kind of always wanted to make stuff. It didn't feel like I had an option to do anything else.
Tell us about your first experience doing stand-up.
It went horrible… very, very horrible. It was at the Ha Ha Cafe in North Hollywood, and I was pretty much asked to leave because of a joke that was in "bad taste." For those of you reading this, if you meet me, I'll tell you the joke then.
Pitch "Mystery Science Theater 3000" for someone who hasn't seen the original.
A man trapped in space has to watch the worst movies ever made. To keep his sanity he built robots out of spare parts and they all end up making fun of the horribly cheesy movies. That's the short of it!
What are your memories of the original MST3K?
They were my friends. I watched the show SO SO SO much that these guys became the friends I watched bad movies with. My most watched movie is "Mystery Science Theater 3000: The Movie."
How did you get involved with the new MST3K?
Joel (Hodgson) and I met when he was doing the Nerdist Podcast and we became friends. He would call me occasionally and we would chat and talk about MST3K. Then one day he said he wanted to bring it back and wanted me as the new host. I'm still crapping my pants to this day!
Like "Saturday Night Live," MST3K is an icon for comedy nerds. What's it feel like to host the new show?
It's insane. The first time I ever had a "Hollywood meeting" in 2004, these managers asked me, "What do you want to do with your career?" And I honestly responded with "I want to bring MST3K back" and then they all laughed at me. I didn't work with them again.
Feeling any pressure?
If you saw my Twitter feed of people saying "Don't mess this up for us," you would understand the pressure I'm feeling. What they don't understand is that this is MY favorite show as well. And it's incredibly weird to not be able to get into conversations with fellow MSTies about if the "new guy" is gonna suck or not.
Who are some of your creative influences?
Mel Brooks, Joel Hodgson, Weird Al Yankovic, Ian Mackaye, Frank DeLima, my dad.
How has Hawaii influenced your early work?
I actually didn't talk about Hawaii for a long time. I didn't know how to convey how unique and special it was to people that have a locked in idea of what it is. I mean, try to talk about the drugs and the violence in Hawaii, and they say "NO! It's a paradise!" I love Hawaii, but everybody thinks they know what it's like… but it's such an amazing and complex place that it takes a lot of explaining and set up to truly describe it to people who aren't from there.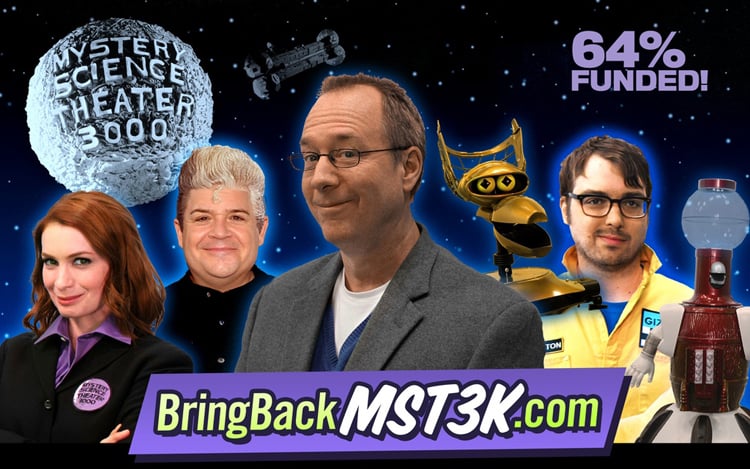 What do you miss most about Hawaii?
I miss my parents, mainly. They live in Waikiki now, and I don't get back as often as I'd like. I also miss Zippy's. Zippy's was a place that you could go to at any time and count on it being good. I LOVE that place.
You've worked hard to get where you are. What have you learned?
EYES ON YOUR OWN PAPER. Don't make your career your life. Work hard, but don't forget to be a human being in the process and remember to have experiences outside of your art. Don't expect to get anything; you are owed NOTHING. Enjoy the process. Have fun. Don't be a dick.
What's the best piece of advice you got during your career?
Find your light.
Give local comedians, writers and performers ONE piece of advice.
Always be creating stuff that YOU find funny. If you aren't making yourself laugh then who gives a shit?
To kick in and support Jonah and the new MST3K visit the "Bring Back Mystery Science Theater 3000" page on Kickstarter.