ProtoHUB Honolulu arrives in Our Kaka'ako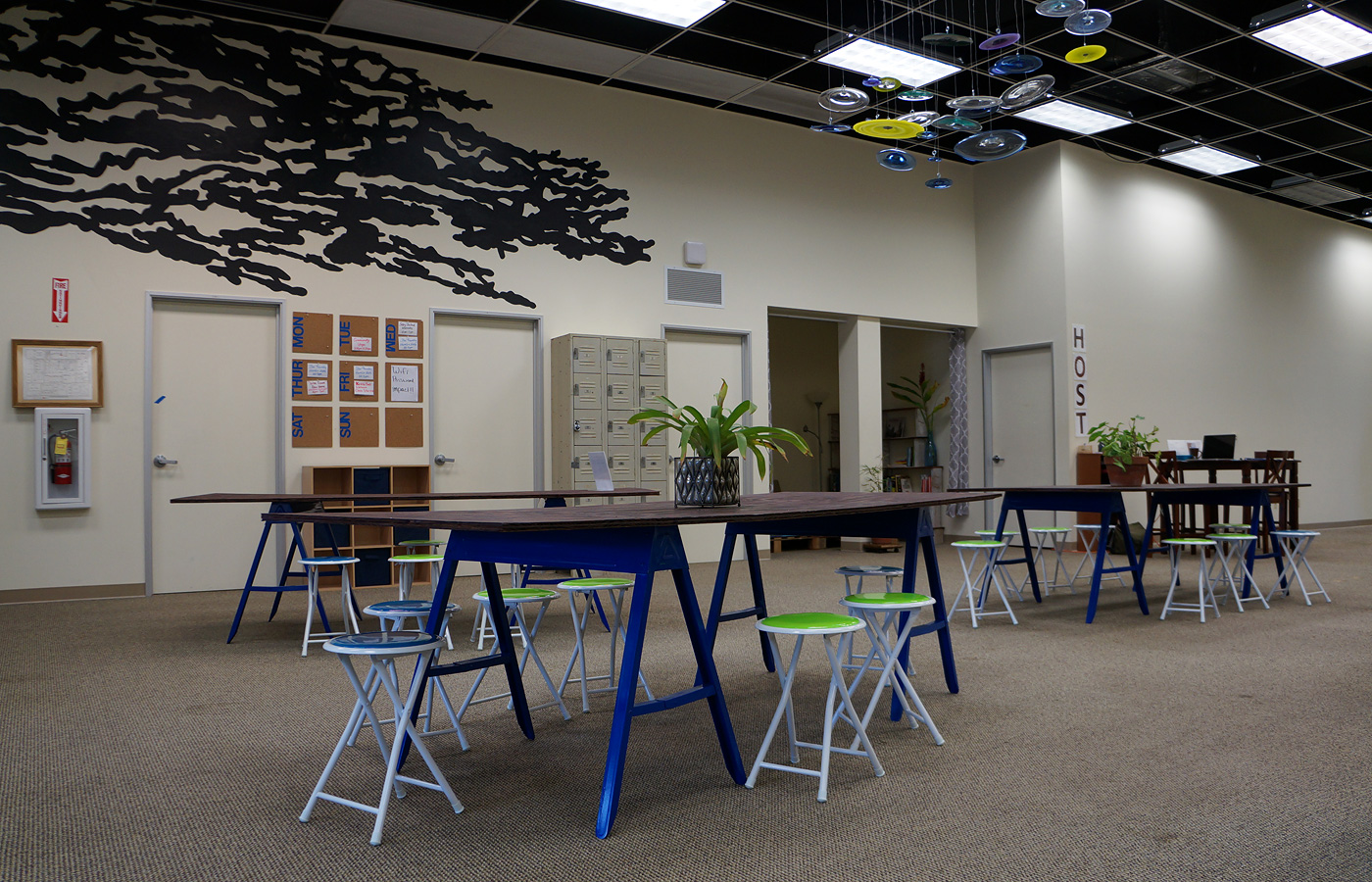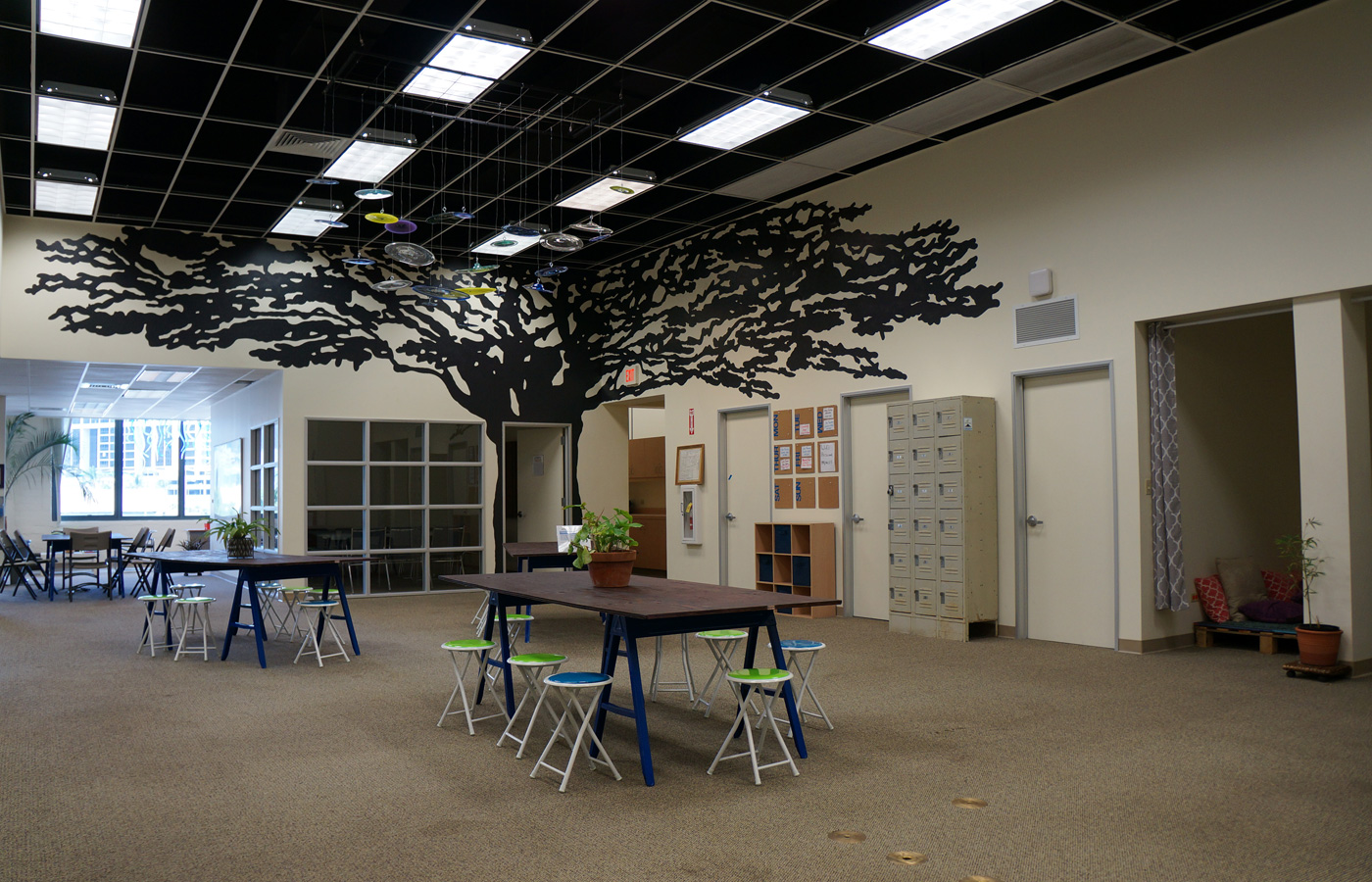 An innovative new co-working space called ProtoHUB Honolulu has arrived in Our Kaka'ako, targeting entrepreneurs, community organizers, students, artists, freelancers and others looking for a collaborative place to work and expand their networks.
Now at 458 Keawe St., ProtoHUB can accommodate about 50 people in its air-conditioned, 3,500-square-foot space. Next summer, ProtoHUB may move to a new location, at 461 Cooke St., or possibly stay in the current space and expand. "We are exploring the scenario of staying and expanding into more of the existing building or perhaps occupying both spaces," says co-founder and director Shanah Trevenna, who partnered with Kamehameha Schools on the endeavor.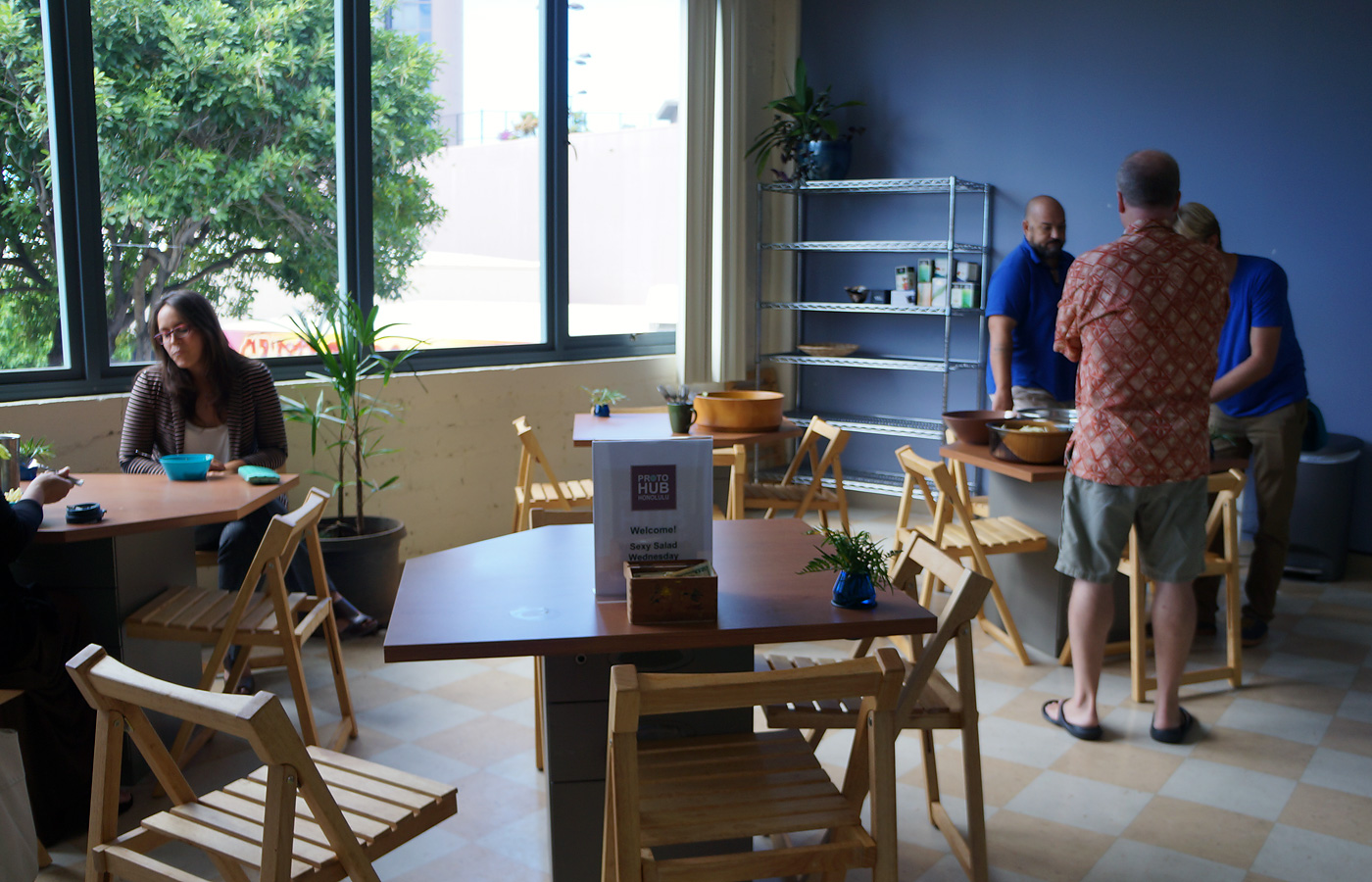 ProtoHUB is now open Monday through Friday, from 9 a.m. to 5 p.m. Memberships currently range from $10/month for a part-time membership to $30/month for full time members. (The membership fees will eventually rise to $60/month for part-time and $200/month for full-time memberships.) All members have access to free Wi-Fi, complimentary tea and coffee, a full kitchen and discounted rates for meeting rooms. Other offerings include "Sexy Salad" lunches on Wednesdays for $7, pau hana every Thursday for $5, and locker rentals for $10 a month.
Located on the second floor of a building owned by Kamehameha Schools, ProtoHUB is a bright, colorful space with fresh plants, secluded nooks, pillows for resting and a giant vinyl tree decorating a wall. There's also an art exhibit currently showcasing glass pieces by UH students.
The entire workspace is sectioned into designated areas, including Great Hall, an open space that can accommodate yoga/exercise classes and features a large wall that can be used for projecting films; Dedicated Desk Space, which can be permanently rented out to individuals for regular use; or Center Space, featuring a more traditional co-working setup of large tables bordered by chairs.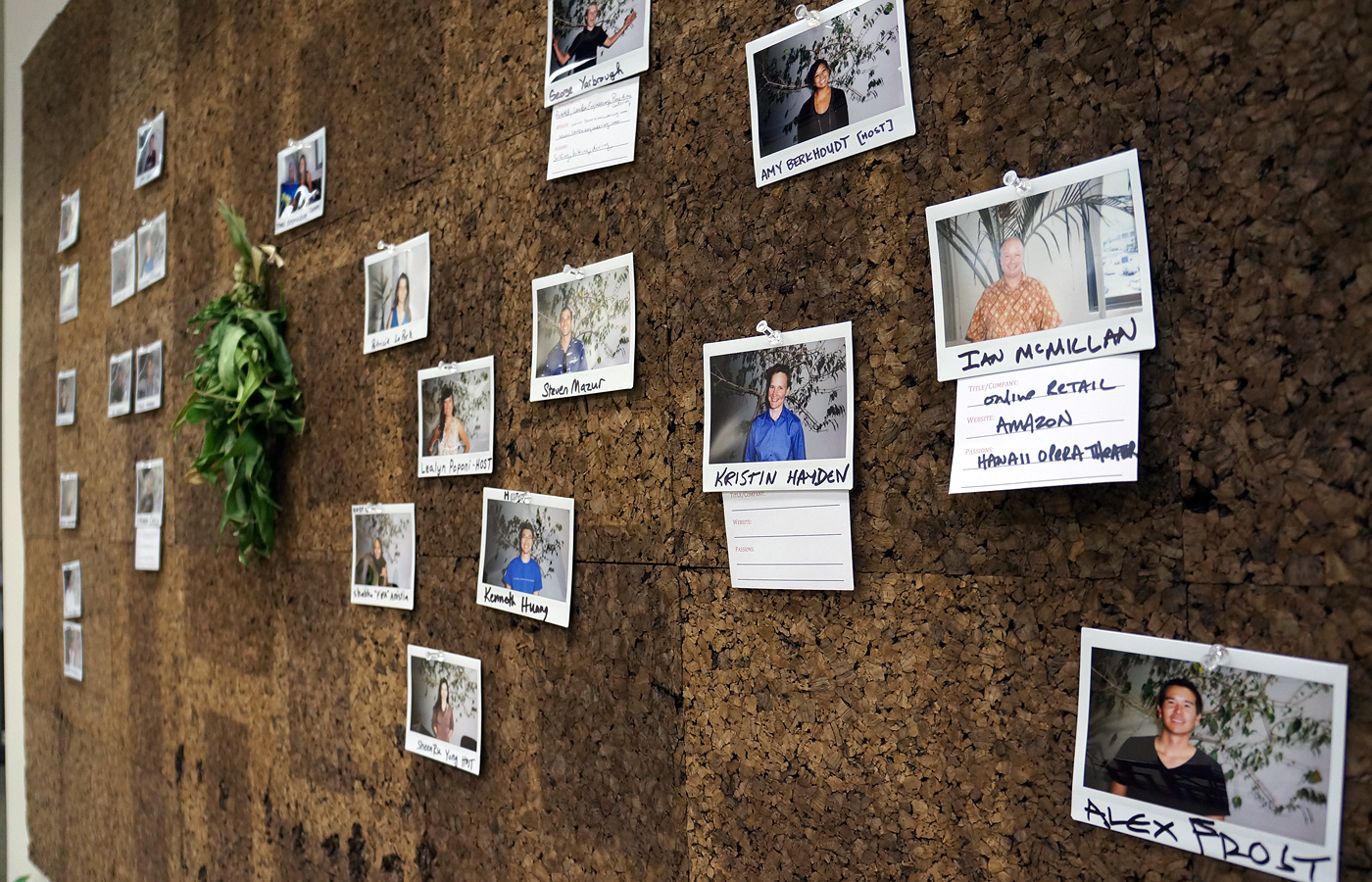 "We're extremely excited about opening our doors to the entrepreneur community and their creative and unique projects, businesses and endeavors," says ProtoHUB coordinator George Yarbrough. "That's what we're here for – to be their platform."
The larger plan is to become Impact HUB Honolulu — part of an international network of co-working spaces that function as community centers for innovators and change-makers. Generally, it takes about a year to become an Impact HUB, Trevenna says. "We do a bunch of market research and experimenting here and create our business plan, including how we will structure the organization, our team, everything," she says. "It's a rigorous process, but one we think is worth it to be part of the global Impact HUB network."
It's refreshing to see ProtoHub's culture of collaboration. If you're looking for an interesting place to work and collaborate, or if you're feeling a creative void, ProtoHub Honolulu is worth checking out.
ProtoHUB Honolulu
458 Keawe St.
808-772-1874