'Project Runway' recap – Zamora survives the group challenge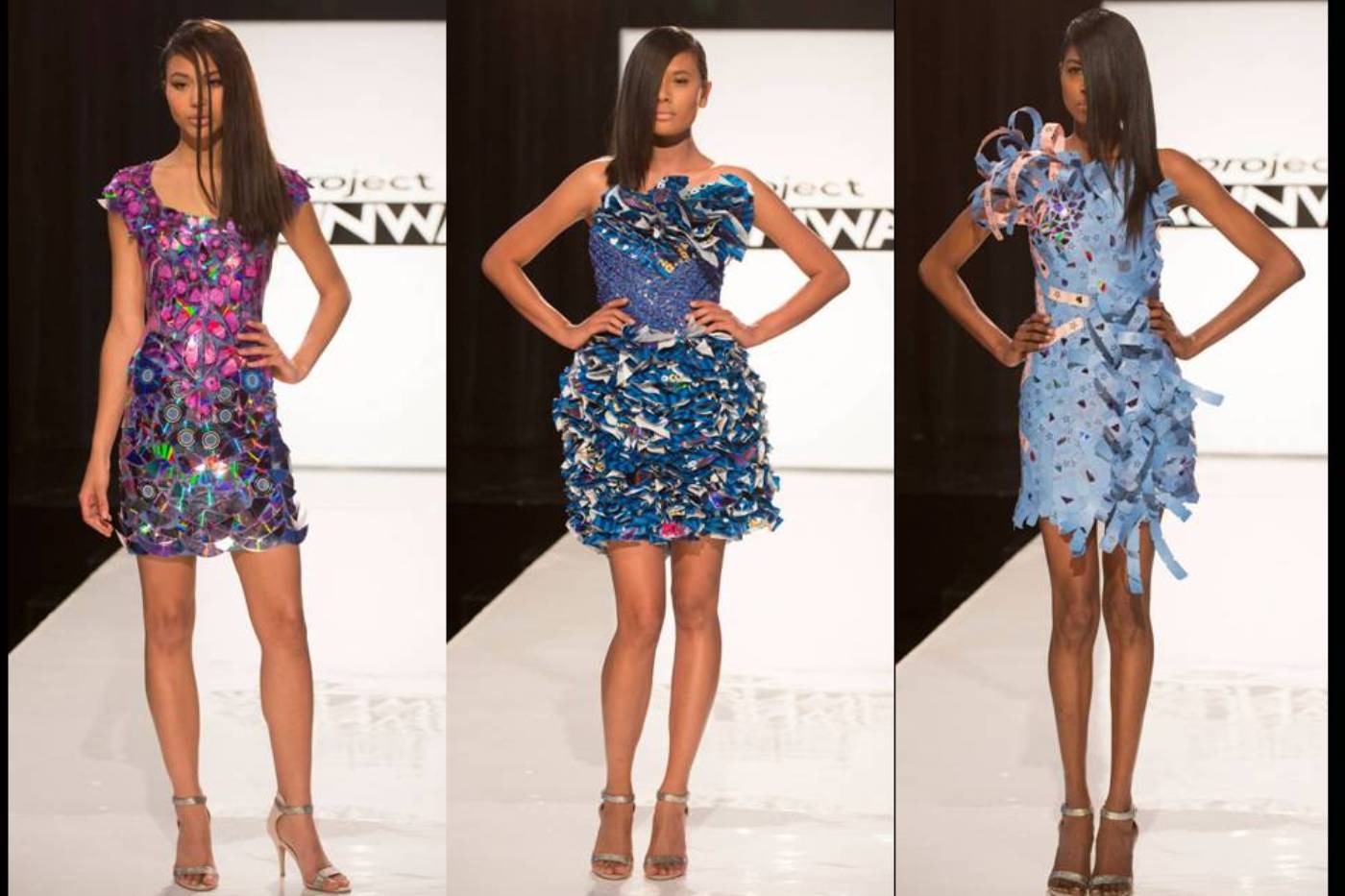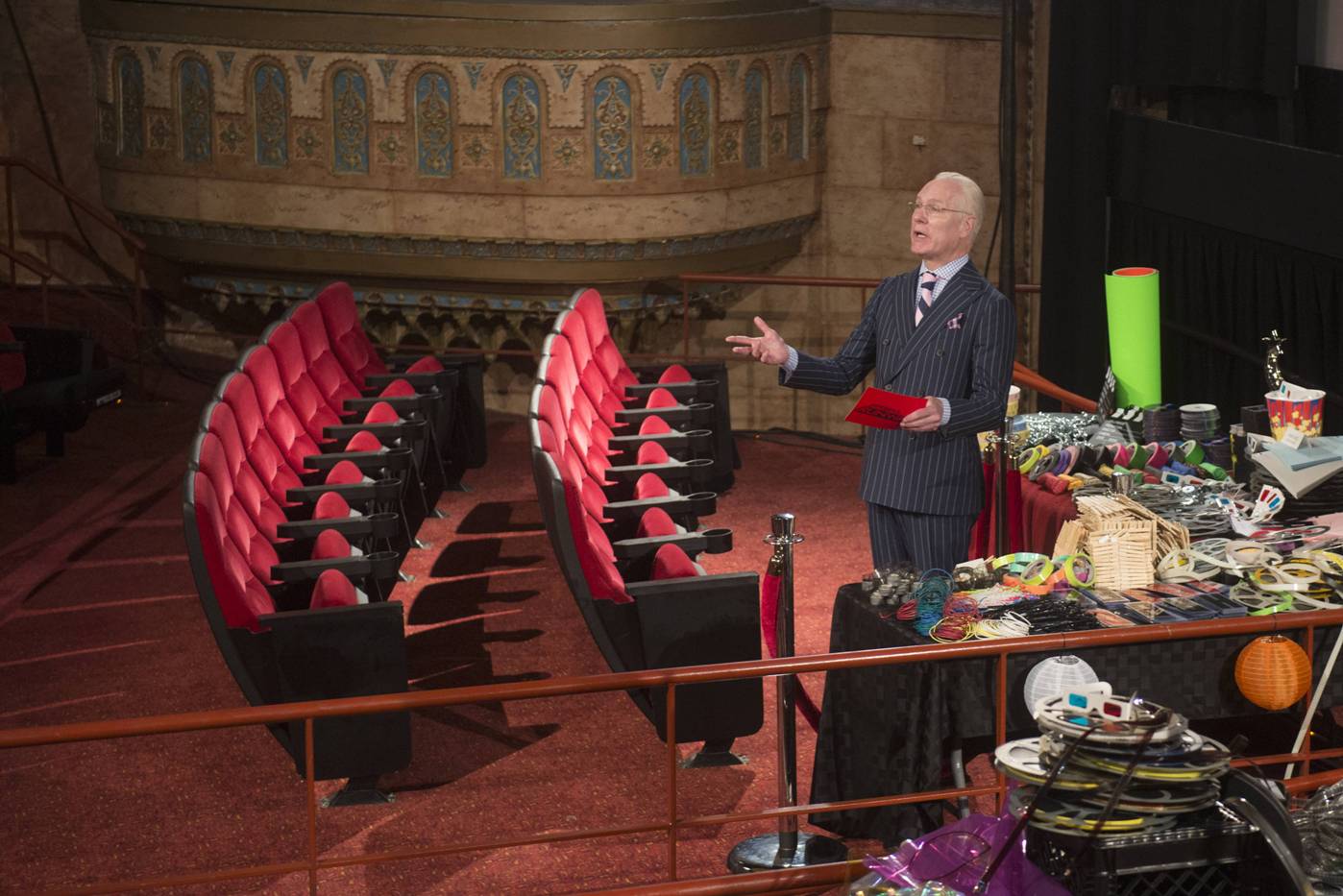 Fun, fun, fun! On Thursday "Project Runway" mentor Tim Gunn presented the "unconventional challenge," with designers incorporating the movie-watching experience into fashion designs. They could take only what they could carry, including film reels, concession treats, wire, scripts, set materials, props and marquee letters. Adding to the drama, this was a team challenge. The winning design would come from the winning team, and the designer to go home would come from the losing team.
I had a chance to dish with Hawaii contestant Kini Zamora about episode 2 and his experiences thus far:
Kini, your purple team designs were the most fun and cohesive of the bunch. I liked the colorful elements, almost an aqua marine mermaid 80s theme going on. What kind of materials did you use, especially on the bodice? And again, it seemed like you had time to spare.
This was such a fun challenge, and I really liked working with [fellow contestants] Mitchell and Char. I used popcorn bags, and rope for the bodice. We noticed that when you slice up CDs, they becomes more iridescent. Although Mitchell's designs had more of the CDs, Char and I incorporated pieces of it into our designs as well. And yes, I did have time to spare. I like that. I was able to help out the team, we helped each other.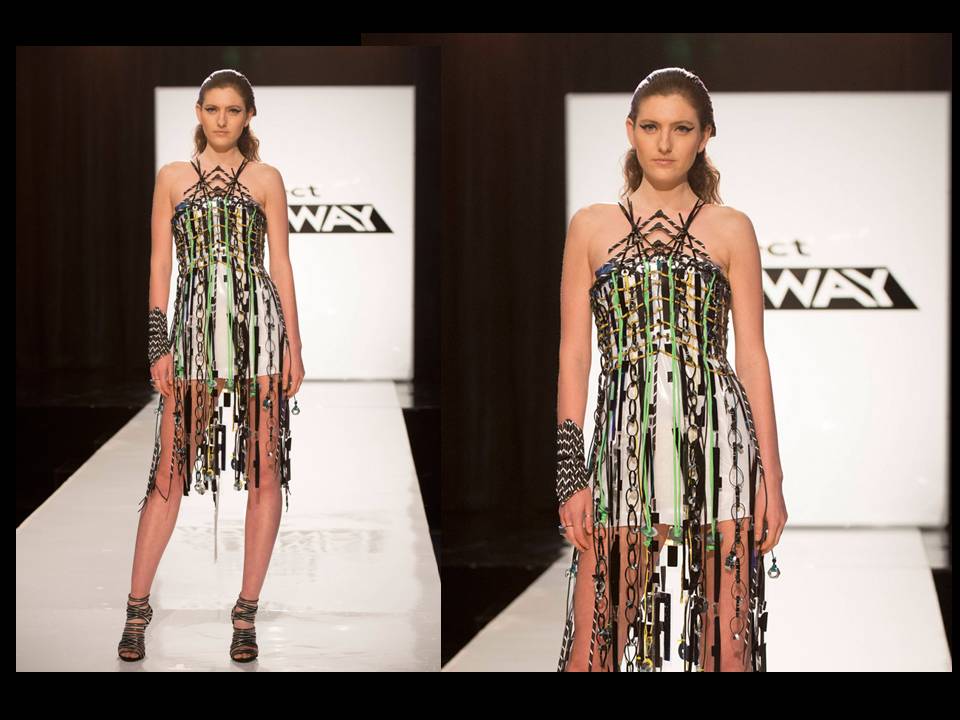 Do you stand by your statement about Amanda's design?
Yes, I still can't figure out what the judges were thinking when they chose Amanda's as the winning design. A lot of us thought [Team Silver] designs were very DIY.
Okay, speaking of the winning design, you seemed to love Sean's look. The judges were pretty clear that Fade or Sean would have been the winner had it not been for Angela's weak design.
Sean's design was even better in person. The texture looked like futuristic fur. It did not look like it was made of tons of straws, it moved so well.
What was it like working with the designers? What's the vibe like?
I have two caps that I wear, my designer cap and my friend cap. For the most part, we all have respect for one another and realize that we are on the same journey and that's the mindset.
Were you relieved when you were called safe and moving on to next week's challenge, or thinking, we should have been at the top? A lot of bloggers out there think your team got robbed.
It was 50/50. We were happy to be safe, but after seeing the other collections on the runway, we were thinking as we walked off the runway, "we should have been on top.
***
Ultimately, the red team was the losing team. Sandhya had immunity and she should have stuck to her original design with the cheerleader skirt and the marquee letters. Listening to Hernan's direction was the team's downfall. Carrie had serious attitude with the judges. Guest judge Garance Doré called Carrie on her immaturity and she got sent home!