'Project Runway' and beyond for Kini Zamora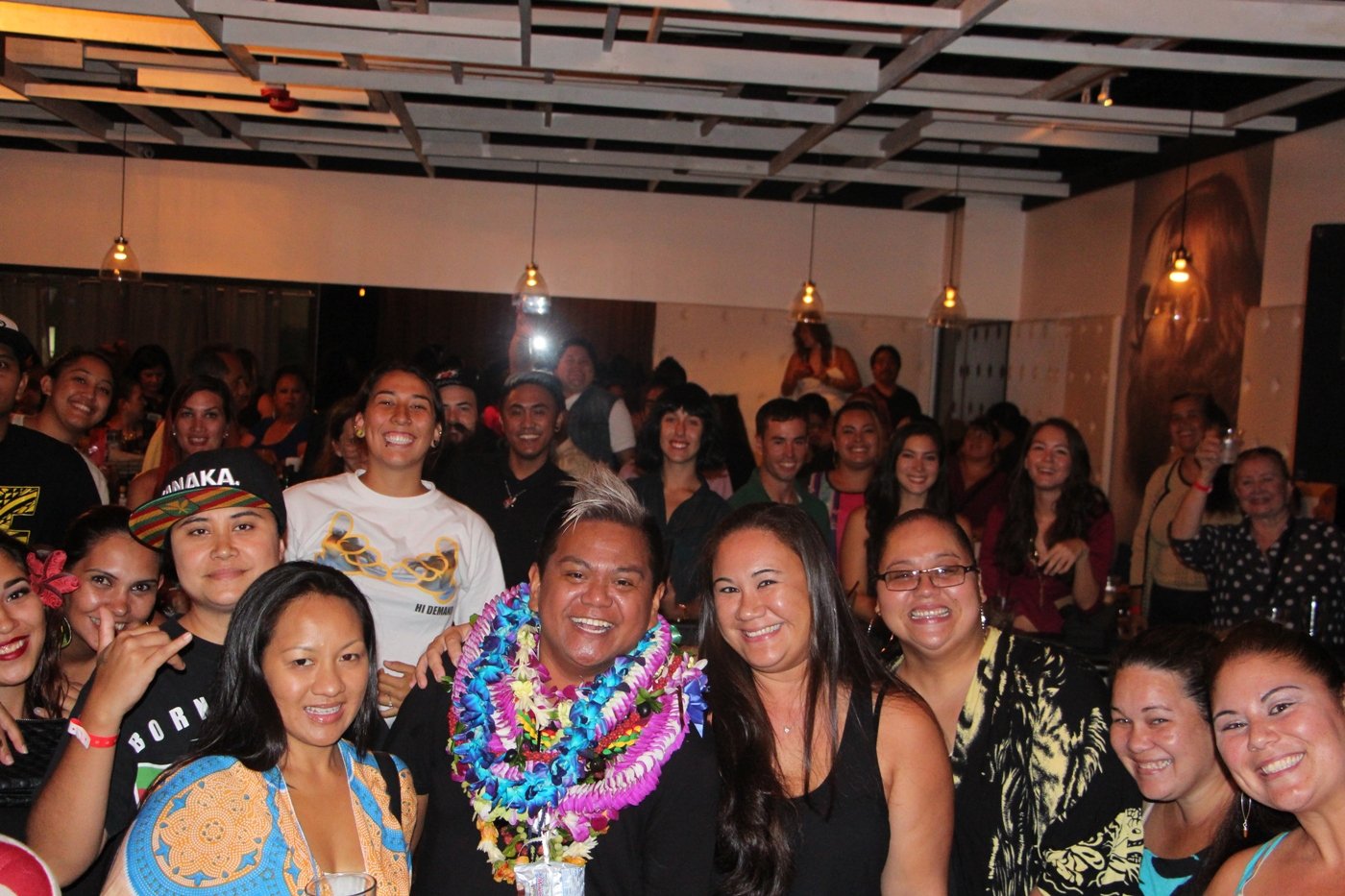 "I want to make clothes that people will wear, not styles that will make a big splash on the runway." This quote by the late iconic designer, Oscar de la Renta, certainly sums up the "Project Runway" season 13 finale. Let me just say, the judges preferred high-art and a big splash this season.
Last week's final episode began with the aftermath of the harsh, but frankly, accurate critique from the judges. Hawaii's Kini Zamora literally had less than a day to redo and restyle his entire collection.
To recap the runway show, the collections were true to each designer. Charketa Glover's collection was vibrant and sexy, but not very cohesive. I loved her tribal two piece look. She was the first to be eliminated.
Next to be sent home was Zamora. The judges praised his neoprene off-shoulder top and leather shorts and noted that he was a gifted technician. But Zac Posen said that he needed to "hone his editors eye."
After Zamora was eliminated, he went backstage to greet his family, and his aunt hugged him while saying an oli (prayer) for him in Hawaiian. It was a true chicken-skin moment that the world got to see. Message boards went crazy for that spontaneous exchange.
And then there were two, Amanda Valentine's styling was spot-on, I loved the jewelry that she designed; it definitely did make her collection look more luxe. Sean Kelly really did bring it, but he went against Nina Garcia's advice and there was fringe everywhere.
Guest judge Emmy Rossum broke it down: "Do you want the person to win who can build a brand like DVF or Donna Karan? Because that's what Amanda feels like to me. An American woman who's designing for the American woman. Or do you wanna pick high art, someone that's combining menswear and womenswear and doing something different?"
The judges chose fringe and high-art and Kelly was named the winner.
I asked Zamora at last week's viewing party at The Republik what the most memorable part of the whole experience was for him, and what's next for him. Here's his response: "I am so appreciative of this whole experience and watching it again with everyone here is so amazing. My favorite part of it all is that through my designs, I got to connect with so many people around the world. I have fans in Japan that reach out daily, and the fans I have from the mainland are just as loyal and passionate as my fans from Hawaii. I still have so much more to share. I'm working on a few projects, the most recent is the launch of our Spring/Summer 2015 collection coming up during Hawaii Fashion Month."
Zamora's mother, Valerie, shared her highlight of the season: "When we were in New York, people kept coming up to me and saying, 'We love Kini; we love his designs and we love his heart.'"
Next week, I'll give you a behind-the-scenes peek at what it takes to prep for the Kini and Dinko runway show.
Here's a look at the finale viewing party:
-Photos by Amanda Stevens