Preview: Pearlridge Farmer's Market Chile Pepper Festival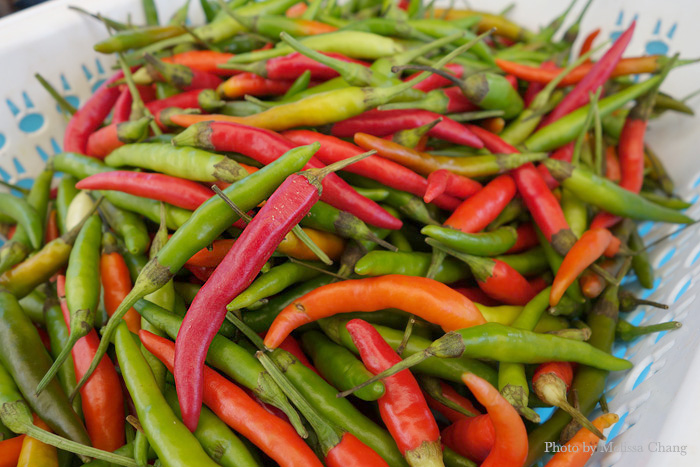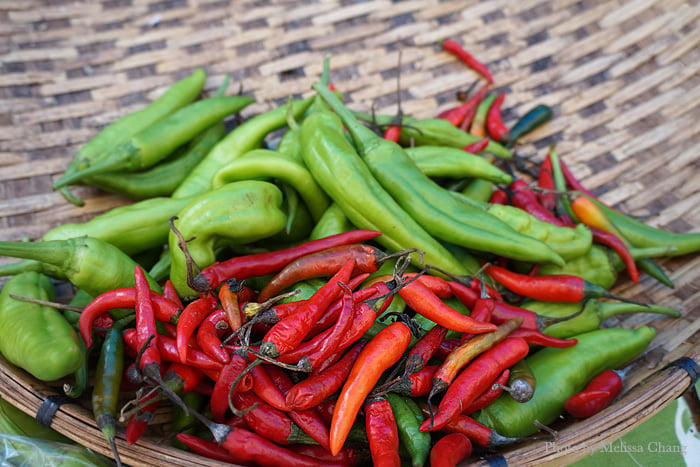 The popular Pearlridge Farmer's Market makes two years this month, so they are turning up the heat and celebrating with a Chile Festival and Chili Cookoff this Saturday, August 15, from 8 a.m. to noon by Sears. Admission is free.
I know what you're thinking: Chile? Isn't that a country, not a spice? Pamela Boyar, who runs the market, said that "chile" is the true, correct spelling of our fiery favorite. However you spell it, you can enjoy it in different forms at this week's market, with offerings from about two dozen of the vendors, from its natural form to spicy food and drinks.
Attendees can also get a taste of the Chili Cook Off featuring Down to Earth's Mama T, Chef John Memering and Chef Bob McGee from Link. Cast your vote for your favorite chili to determine this year's People's Choice Award for the Best Chili starting at 8:30 a.m. Samples available while supplies last.
Other free activities include:
• Chocolate ancho chile pepper birthday cake from The French Connection bakery
• Live music by Rolando Sanchez and Salsa Hawaii. CDs will be available for purchase for $ 10 each.
• Learn how to plant and grow healthy chile pepper plants with the UH Master Gardeners & College of Tropical Agriculture & Human Resources
• Enjoy fresh Chiles—roasted on the spot
• Keiki get FREE face painting and can make veggie animal crafts
• Make a donation to Straub Burn Unit
Here's a look at what you can buy from the vendors: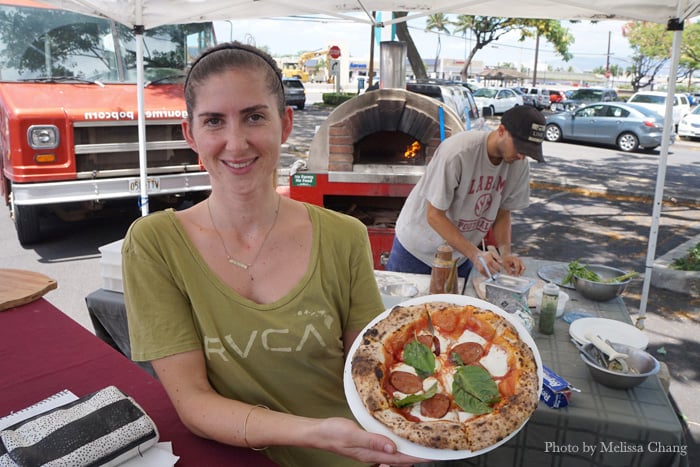 New to the market: Fire Dance Pizza will feature a pie topped with lilikoi and tomato jam, Hawaiian chilè peppers, Link pepperoni, mozzarella, garlic, basil, and olive oil.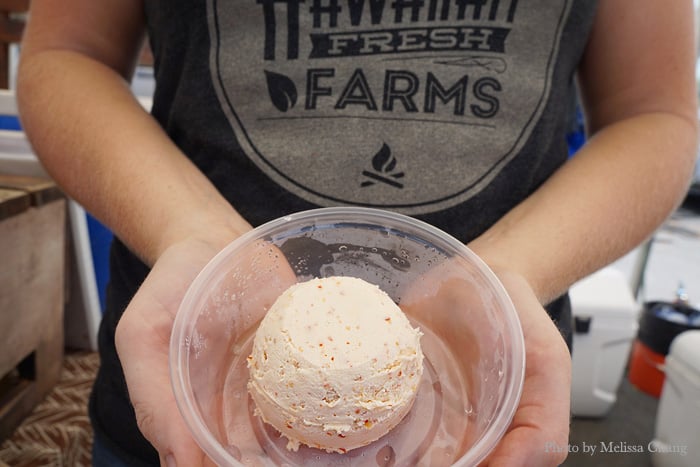 Hawaiian Fresh Farms will have Hawaiian chile pepper goat cheese ($7). On the food side, they'll have Hawaiian chile hash.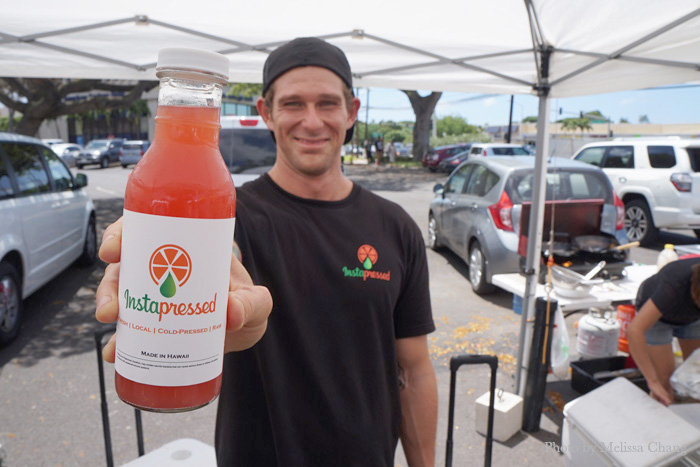 Instapressed has created a spicy juice blend of watermelon, Hawaiian chile pepper, sea salt and lime.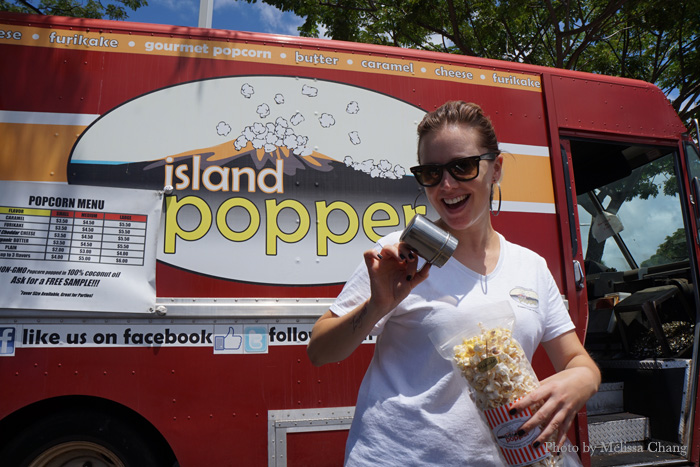 Island Popper will sprinkle sriracha powder on your bag of popcorn to give it a kick.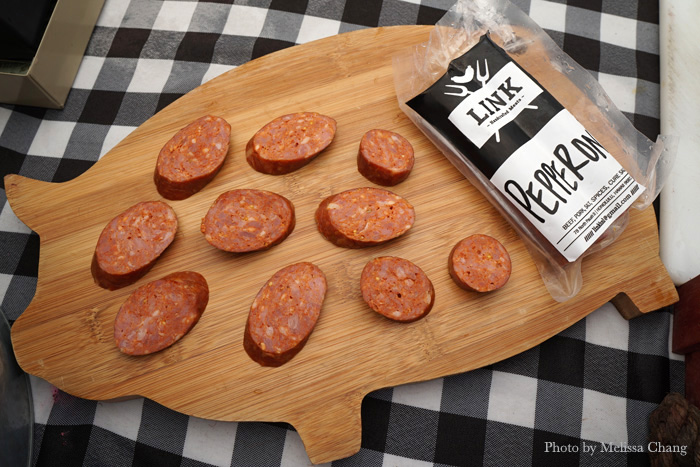 Link's spicy pepperoni.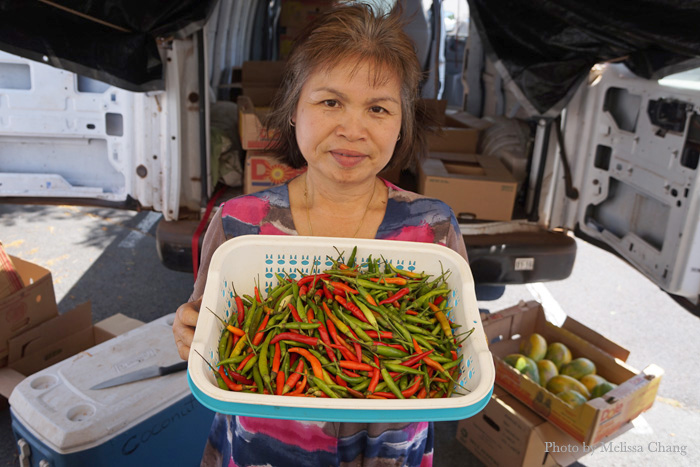 Lovan Taro Farm will have an assortment of Thai chile peppers.
Made in Hawaii will have four spicy jams in addition to their regular offerings. From mild to insanely hot: Maui onion pepper jelly, hot five pepper jelly, chili pepper mango jam, and lilikoi habanero pepper jelly.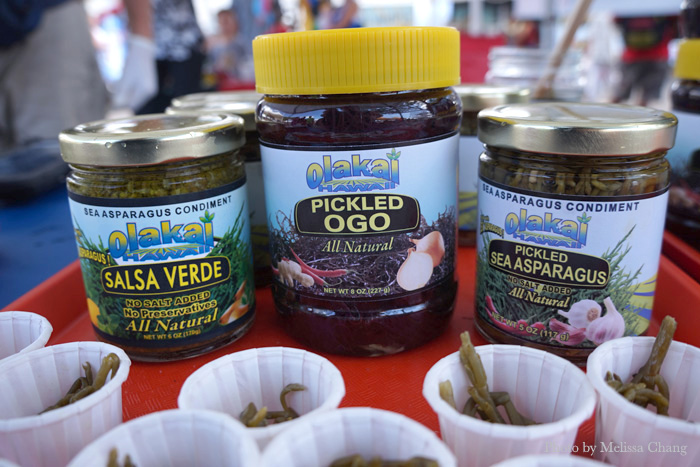 Marine Agrifuture, known for their sea asparagus products, will have spicy items on hand like their salsa verde.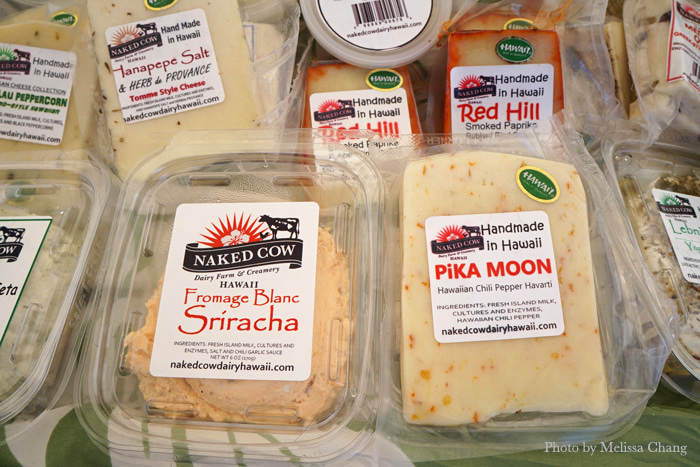 Say cheese: Naked Cow Dairy will offer their sriracha from age blanc and Pika Moon, both made with Hawaiian chile peppers.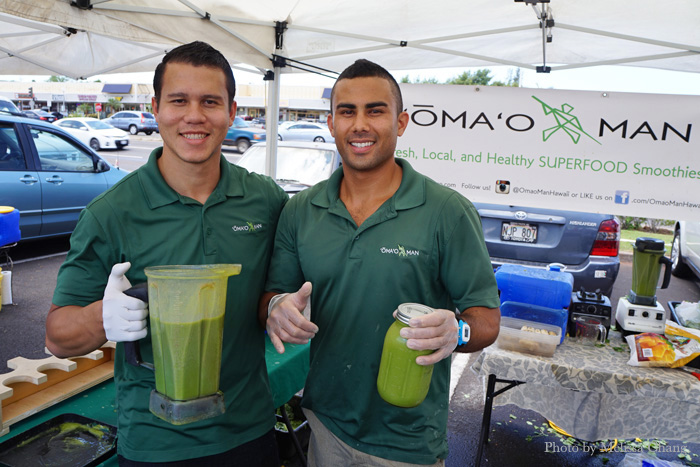 Oma'o Man Hawaii will have their regular green smoothie, as well as one with a Hawaiian chile pepper kick.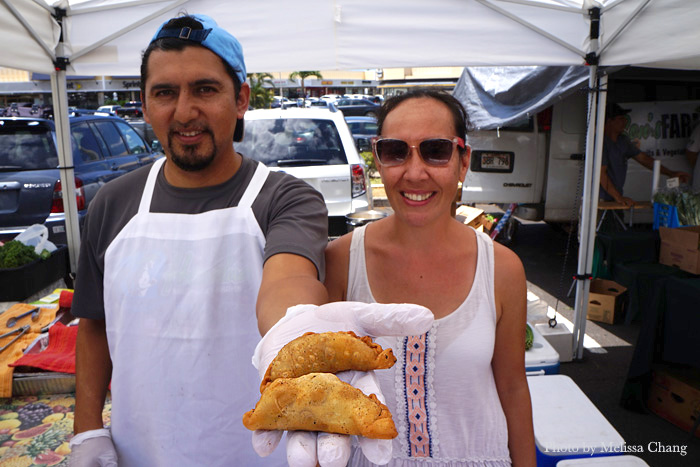 Papi's Empanadas will feature your choice of spicy beef or chicharron empanadas.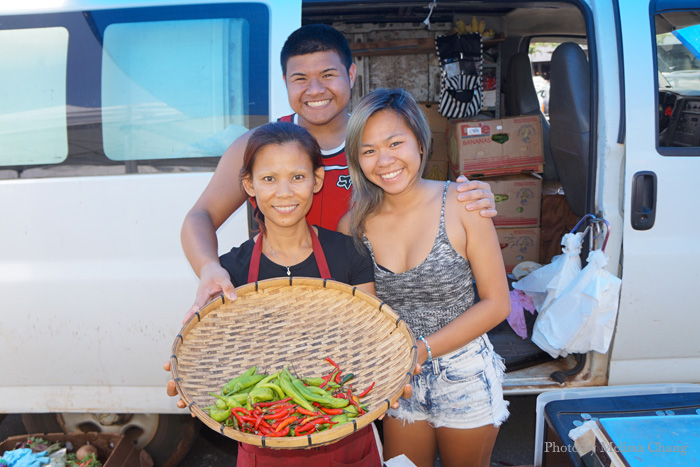 Thai chile peppers and jalapeños from Son Farm.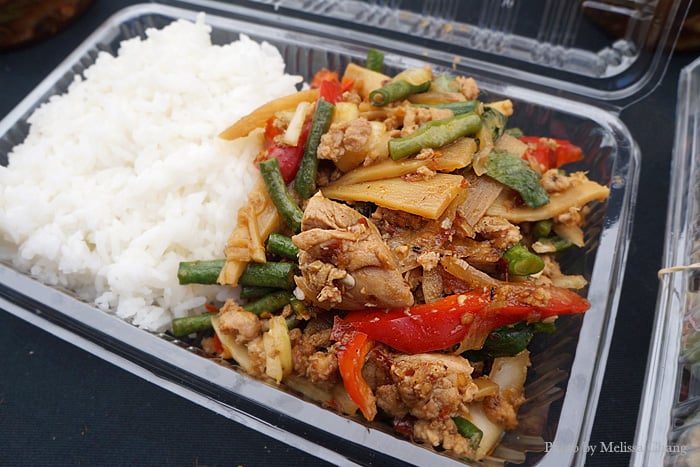 Sou's Thai Food will have a spicy chicken dish (with or without rice).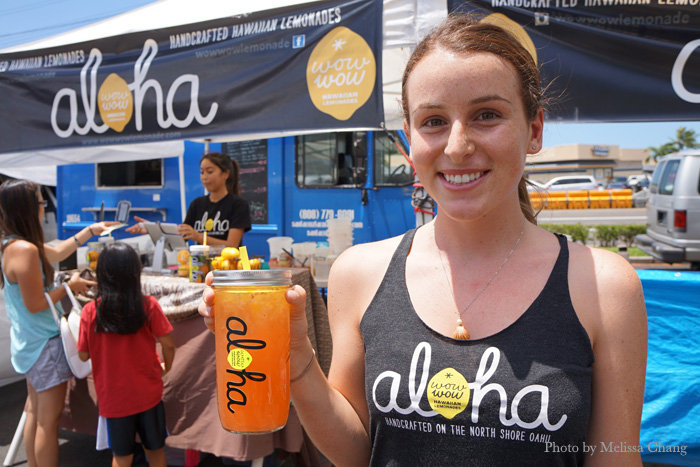 Wow Wow Lemonade will have spicy cayenne maple syrup lemonade. Hmmm, sounds familiar!
Other vendors include:
Baker Dude — pulled pork chile pepper croissant
Fields of Aloha — Thai pepper, sweet pepper, and jalapeño
Nic's Island Coffee — choco-chile latte
Paradise Crepes — savory crepe with pork, green chile pepper, eggs and cheddar cheese
Salty Wahine — passion fruit chilè pepper salt, and "Hot Lava" salt
Santa Cruz Tacos — stuffed chile relleno
Sing's Farm — Thai chilè pepper, Korean pepper, sweet pepper
Wicked HI Slushie — chile mango slushie with local honey
Hope to see you there!
Pearlridge Farmer's Market Chile Pepper Festival
Saturday, August 15, 8 a.m. to noon
Pearlridge Center ~ 98-1005 Moanalua Rd. by Sears
488-0981
Disclaimer: Pearlridge is my social media client.