Preview: MODERN Chef Takeover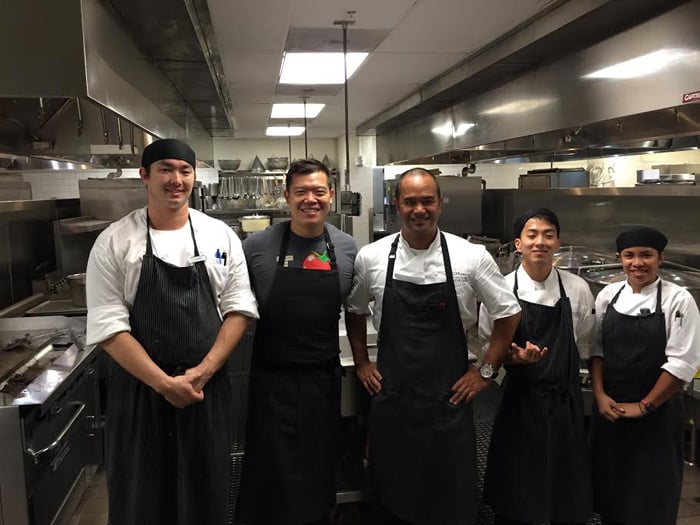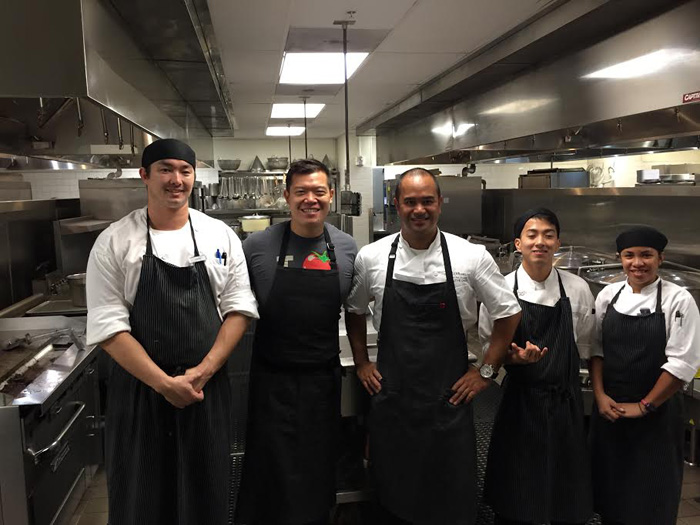 If you're going to have a chef take over your hotel kitchen, you might as well make it Will Chen. The MODERN Honolulu's chef Keith Pajinag brought Will in to develop two items for the hotel's poolside menu all weekend, and educate guests on sustainability and local agriculture.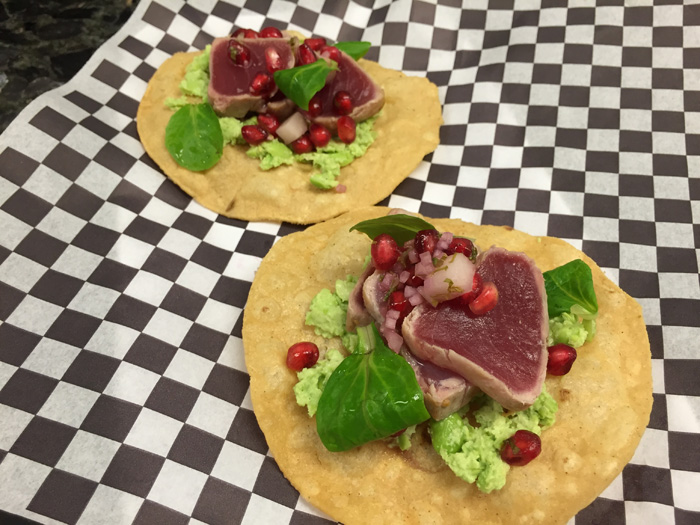 This particular takeover features fresh ahi. At the pool this weekend, you can get coriander ahi tostadas ($18): ahi loin that's been marinated and seared, served with smashed edamame, pomegranate relish (pomegranate, Asian pear, lime) and a pomegranate sweet sour all on a five-spiced tortilla.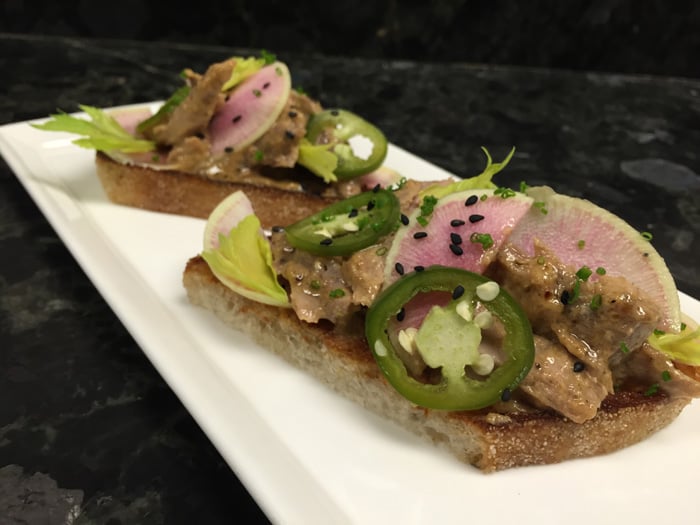 In the Study, you can get confit ahi belly toast, or tartine, as Will calls it ($15): Cured and confit ahi tossed with a caramelized sweet onion mayonnaise. Pickled serranos, local radish, sesame on toasted sourdough.
The Modern Chef Takeover will culminate with a #MODERNChefTakeover event on Sunday, November 8 from 4:30 to 7 p.m. in the hotel's Sun Suite. Tickets are $50 and will include an intimate lesson from Will and Keith. Guests will also interact with Brooks Takenaka of the Honolulu Fish Auction and learn how to break down and filet a tuna.
Signature cocktails paired with the menu will be served courtesy of Ocean Organic Vodka and Deep Island Hawaiian Rum. Guests will have the opportunity to cook side by side with the chefs and test their own culinary creativity at the do-it-yourself poke bar.
This is the first in a possible semi-annual event series. No pressure, Will, but you better make this one good!
Modern Chef Takeover
The Modern Honolulu
November 8, 4:30 to 7 p.m.
$50 includes live chef demonstrations, do-it-yourself poke bar, two signature cocktails and ahi tastings