Preview: Hula Grill digs farmers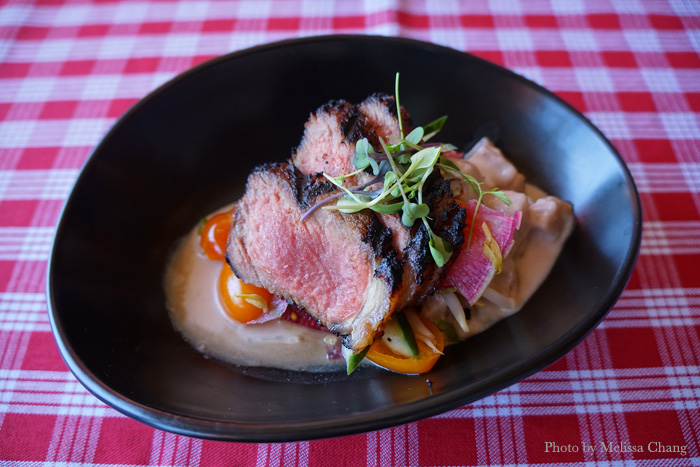 Hula Grill in the Outrigger Waikiki Beach Resort is always having special events that highlight local products and benefitting local organizations, and this Wednesday's paniolo-themed dinner is looking like a unique, meaty experience. They'll be featuring Makaweli Meat Co. from the Garden Isle — we usually see beef from Hawaii Island, Molokai or Maui, but this may be the first time, at least for me, to see a range of dishes using beef, lamb and eland from Kauai county.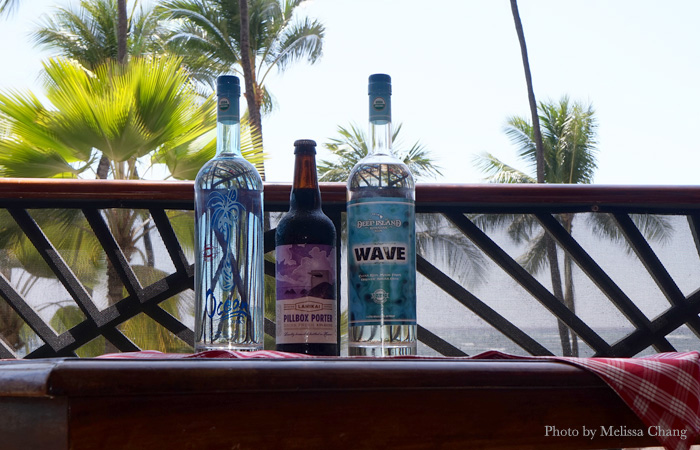 There will be five food stations, each featuring a different preparation and paired with Ocean Vodka, Deep Island Rum, or Lanikai Brewing Co. beer. You'll also get to meet the Robinsons from Niihau Ranch (although I'm told they may be kind of shy). Tickets are just $65 per person and a portion of the proceeds will be donated through Hula Grill's Legacy of Aloha program, supporting local non-profit organizations that foster sustainability in our communities; preserve the Hawaiian culture and the culinary arts. This year, Hula Grill Waikiki has selected the Royal Order of Kamehameha which supports the Paʻu Riders of the King Kamehameha Floral Parade taking place on June 11. You can get your tickets at Eventbrite.
I got to try a couple of dishes to see what they'll be serving on Wednesday. It's not just the meat, but chef Matt Young's talents, that make these items special. This is the red curry marinated Makaweli skirt steak, served with coconut braised taro, Ho Farms cherry tomato, and toasted peanuts. It tasted like a full bowl of curry! The coconut taro was a nice contrast, kind of making it a deconstructed, inside-out Thai curry. This will be paired with Lanikai Brewing's Imperial Red Ale with Ginger, something usually only found at the tasting room. They're making a special batch just for Wednesday's dinner, so you know it will be super fresh.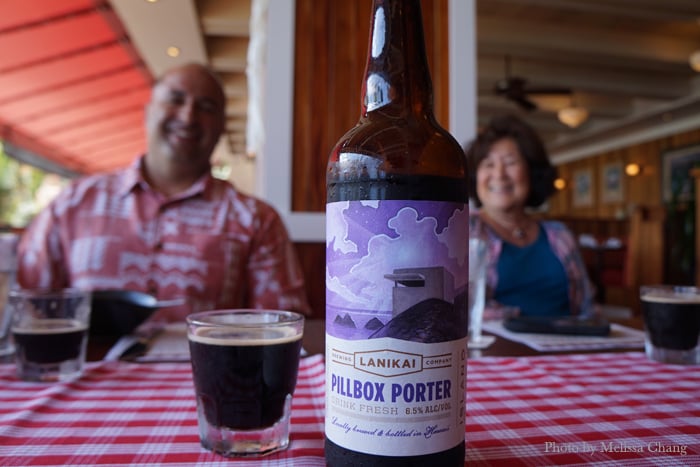 They did have the Lanikai Brewing Pillbox Porter on hand, which will be paired with a Niihau lamb ragu. This beer is also served on Hula Grill's regular menu, so if you miss the dinner, you can still drink it in the restaurant. (I'm not a beer drinker, so I can't tell you about the special nuances in flavor.)
For dessert, you'll get cinnamon malasadas with a Lanikai Stout and coconut gelato milkshake. I didn't taste a lot of beer in this, so it was too easy to suck it down! This will also be paired with another beer, Lanikai's Okole Maluna Chocolate Haupia Imperial Stout.
Other dishes and pairings include: Makaweli Ranch tenderloin tartare with pickled ho'io, pecorino ululoa amaranth and truffle paired with an Ocean Vodka cocktail; Niihau eland loco moco with rosemary arancini, 146-degree Ka Lei egg, roasted Hamakua mushroom and bordelaise sauce paired with a Deep Island Rum cocktail; and Niihau lamb ragu over handmade pappardelle, oven dried tomatoes, melted leeks and Naked Cow feta paired with Lanikai Pillbox Porter.
See you there!
Hula Grill Digs Farmers – $65
March 23, 6 to 8:30 p.m.
Outrigger Waikiki Beach Resort
2335 Kalakaua Ave.
Validated parking for three hours: $5 valet at Outrigger Waikiki; $4 self park at Ohana East