Preview: Fresh Cafe Downtown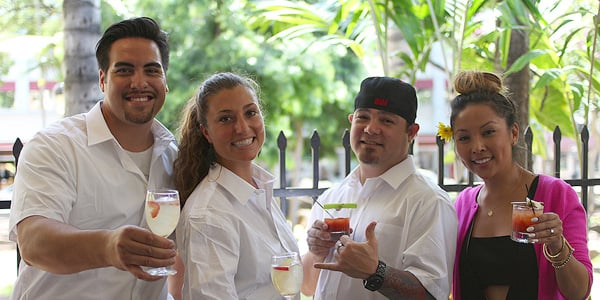 The new Fresh Cafe, located in the old Indigo space in Chinatown, opened Wednesday for a media preview. The restaurant and the menu have been undergoing renovations since owner Tiffany Tanaka took it over last fall, and she hopes to open it in phases over the next month.
In about two weeks, Tanaka, who also owns the Fresh Cafe in Kakaako, plans to roll out the pizza and some other menu items; a week after that, she will open the coffee bar; and about a week after that, the rest of the restaurant and bar. We got a sneak peek at the space yesterday and sampled some of the pizza and desserts she and her kitchen staff — led by Executive Chef Topher Jacob —have been developing.