Preview: Chopsticks & Wine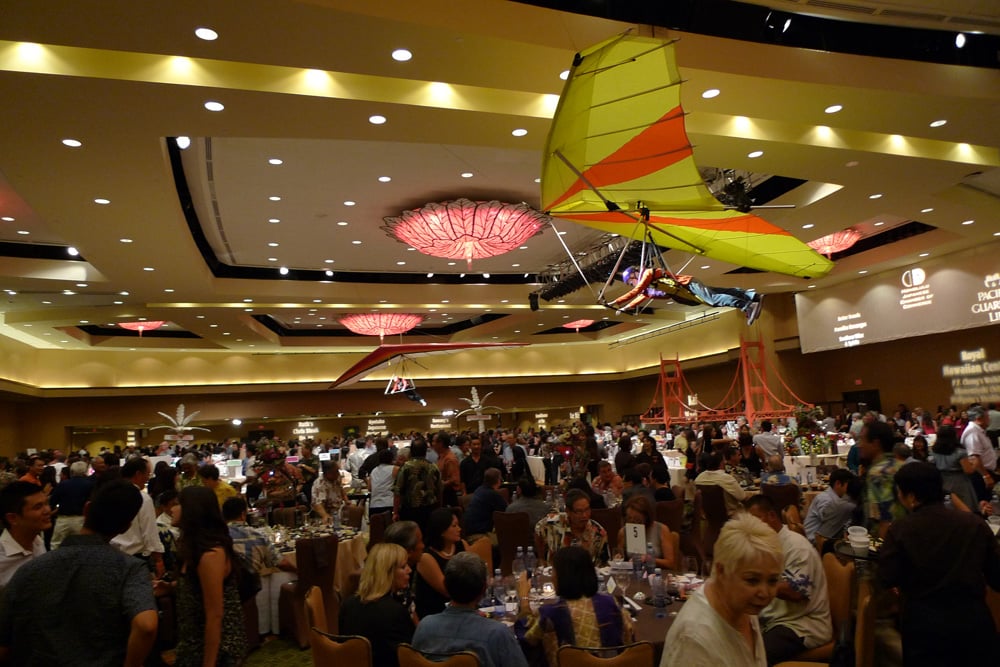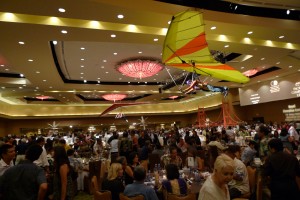 On Wednesday, Oct. 5, the Honolulu Japanese Chamber of Commerce (HJCC) will be holding its 10th annual Chopsticks & Wine event, with 16 food stations and hundreds of wines, beer and sake to try.
It's one of the biggest events in town, not just for the HJCC, but overall; last year, the mega-event drew more than 1,300 people (click here to see my gallery). This year, since they expect a bigger crowd, they've expanded to the Hawaii Convention Center. Last year's gallery has some tips so you can prepare for Chopsticks & Wine 2011. See that crowd? If nothing else, 1) plan to get out of work early and 2) wear comfortable shoes.
It's hard not to get overwhelmed when you see table after table of food and wine, so I thought I'd give you a little preview of some of the food we'll be eating that night, with a rundown of the recommended wines/sakes to pair with them. This is not a hard-and-fast list of pairings, just good suggestions, so don't fret if I, I mean others, beat you to the tables.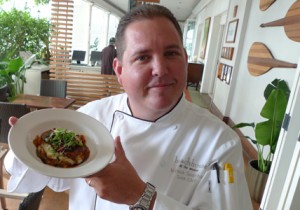 Beachhouse at the Moana Cabernet Braised Beef Short Rib with Kabocha Pumpkin Risotto, Dressed in Natural Jus on 'Nalo Micro Greens
Michael David Earthquake cabernet
Buehler Napa cabernet 2008
Gyotaku Japanese Restaurant Tori Kawa Shi Kuwasa – Chicken Kawa Noodles with Okinawan Tangerine Ponzu Sauce
Dona Paula Torronte
Soroya sushi wine
Michael David Incognito viognier
Kai Market Fived Spiced Rubbed Maple Farm Duck Breast, Curried Kabocha Puree, Braised Red Cabbage and Apple Chutney
Layer Cake Primitivo
Jacobs Creek riesling
Louis Jadot Beaujolais Village
Le Bistro Apple Tart
Frisk riesling
Croft 10 year port
Stella Rosa moscato
Mariposa Braised Pork, Big Island Hearts of Palm and Cauliflower Puree, Tuscan Kale, and Crispy Horseradish Salad
La Crema pinot noir
Stoneleigh pinot noir
Marukai Nigiri Sushi and Hawaiian Poke Temaki Rolls
Oroya sushi wine
Kotsuzumi "Small Drum" junmai
Mumm cordon rouge
Poke Stop New Orleans Influenced Blackened Ahi Poke & Open Faced Spicy Shrimp Po'boy
Erath pinot gris
Crème de Lys chardonnay
Five Star International Buffet Five Star Teppan Steak & Shrimp
Smith and Hook cabernet 2007
Buehler Napa cabernet 2008
Il Lupino Trattoria & Wine Bar Polpettone al Pomodoro – Veal, pork and beef meatball served over a bed of pomodoro sauce and Parmesan cheese
Kangarilla shiraz
Stags Leap petite sirah
Penfolds Thomas Hyland shiraz
Wolfgang's Steakhouse Wolfgang's Crab Cake & Thick-Sliced Bacon
Ferrari Carano fume blanc
Jacobs Creek riesling
Rsvken Jackson grandd reseserve chardonnay
RumFire Waikiki "Sweet Sour Pork", Black Vinegar Braised Pork Belly, Heirloom Bell Pepper Salad, Maui Pineapple Curd, Toasted Rice Powder
Primal roots red 2010
Hula o Maui pineapple sparkling
Ruth's Chris Steak House Hawaii Seared Tenderloin with Perigueux Sauce and Roasted Garlic Mashed Potato
Faust cabernet 2008
Pine Ridge cabernet 2007
Sammy's Restaurant Trio of Canapes – Olive Tapenade, Smoked Salmon Dill Cream, and Chicken Liver Pate with Pistachios
Santa Margarita prosecco
Perrier Jouet grand brut
Shokudo Japanese Restaurant Handroll Sushi Bar
Gekkikan Horin
Mizbasho ginjo
Oroya sushi wine
The Hawaii Convention Center Creamy Creole "Grits" with Big Island Wild Boar Sausage, Roasted 'Ewa Sweet Corn and Crispy Smoked Bacon
Etude pinot noir
Rodney Strong r/r pinot noir
Jade Mountain merlot
The Kitchen at Times Beretania Prime Rib Sliders, Wasabi Aioli, and Brioche
Uppercut cabernet
Kendall Jackson grand reserve cabernet
I got to taste a few of these dishes. Everyone knows it's going to be good, but it's nice to get a sneak peek.
Chopsticks & Wine Preview
Picture 1 of 5
A newcomer to the event, and to Honolulu, Five Star International Buffet will open at Royal Hawaiian Center in November and will offer their teppan steak and shrimp as a teaser of what's to come. The steak was flash seared, so the inside was rare, and had such clean flavor that we had to look twice to see if it was steak or ahi. The shrimp was fresh and so plump, it practically popped in our mouth. That secret remoulade sauce took it to another level, as well. The only caveat is, this presentation is for Chopsticks & Wine; you probably won't find this exquisite plating on the buffet line when they open.
If you'd like to attend, they still have tickets available.
Chopsticks & Wine 2011
Mardi Gras ~ Let the good times roll
Wednesday, Oct. 5
Hawaii Convention Center
5:30 to 8:30 p.m.