Preservation Celebration with GreenWheel Food Hub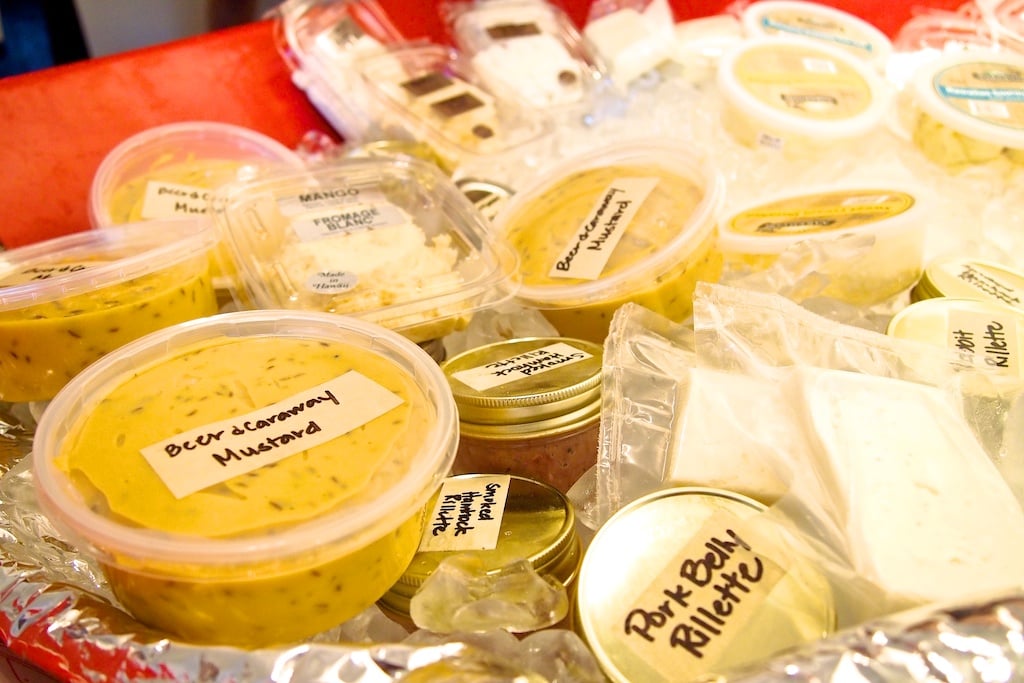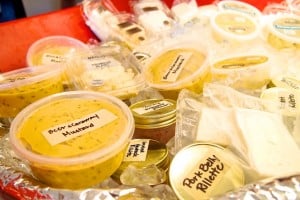 This weekend, GreenWheel Food Hub partners with Salt Bar & Kitchen, Naked Cow Dairy, Hawaiian Vodka, Tante's Bakery and Kako'o'oiwi to bring a "Preservation Celebration" to Kaka'ako.
The four-day event started Thursday with the opening of their pop-up food shoppe at R/D, where they held a preview event showcasing and selling some of the artisan meats, cheeses, breads, jams and pickled vegetables that they will have over the weekend.
Here's a look at some of their items
Green Wheel Food Hub
Weekend events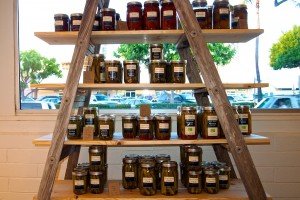 Saturday will feature a demo at 1 p.m. with Nanette Geller on how to make tsukemono (Japanese pickles) followed by a charcuterie demo by Chef Doug Kocol of Salt Bar & Kitchen at 2:30 p.m.
There's a $40 admission fee per demo, or you can attend both for $70. The shoppe will also be open during Night Market, so be sure to check it out.
The celebration concludes on Sunday with the Preservation Brunch from 10 a.m. to noon ($50). The brunch will feature locally sourced eggs, cheese, bacon, tomato jam, taro hash, coffee and meyer lemon spritzers.
Tickets can be purchased at greenwheelfoodhub.org.
GreenWheel Food Hub's IndieGoGo campaign
Along everything that GreenWheel Food Hub will be doing his weekend, one of their primary goals is to promote their IndieGoGo campaign to raise $15,000 to purchase a Combi Oven which they use to produce their "Greengoods" line of sauces, pickles, and preserves.
The campaign runs until Sept. 9, so if you would like to support GreenWheel Food Hub's initiative to create value-added products from surplus produce from local farms, make a donation at indiegogo.com.