Predictions of iPad 3 announcement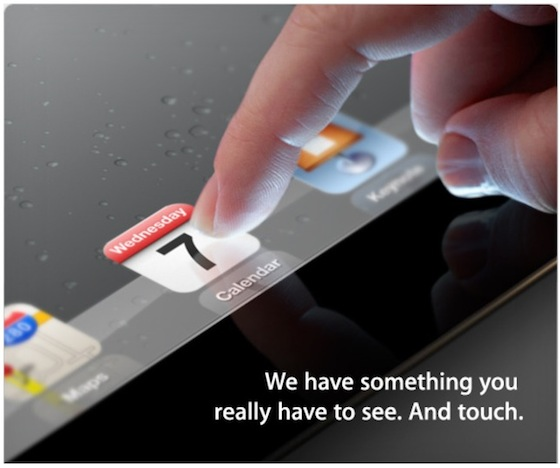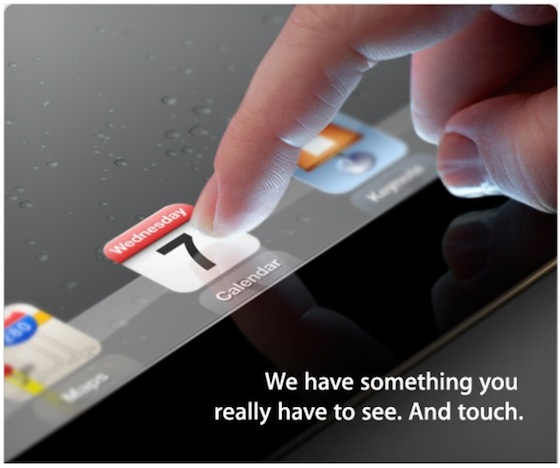 Apple has its big press event today in San Francisco, and I'm joined by Tim Chaten(@tchaten) to discuss our predictions for this event, which kicks off at 8 a.m. (Hawaii time). It's expected that Apple will unveil its next generation iPad, as well as a new Apple TV.
I'm hoping also for some new computer hardware announcement, mostly because I really need a new laptop. We also may be seeing a new SmartCover or some add-on accessory in the $39 price range. Why? Because there's always one during Apple announcements (remember the iPad keyboard docks and Apple Digital AV Adapter).
Tim recently moved to Honolulu from Los Angeles and has been podcasting for many years, beginning with the iPad Possibilities Podcast that kicked off days after the original iPad was announced. He has written for AppAdvice.com. Tim now runs a daily Apple news show called iWake. The daily show covers all things Apple, including apps. It can be found in iTunes and at iWakePodcast.com.
Tim's Picks:
Retina Display
Bluetooth 4.0 talking to each other
1080p iTunes content
iTunes in the Cloud for Movies
Apple TV 3
Doc's Picks:
Retina Display
AirDrop Like Service ( ok I'm more hoping but you know)
Better front-facing camera
Faster Processor
Apple TV 3
We both think there will also be some new Apple-made application. Join us later on today for more coverage of the Apple event.
Drop us a comment to let us know what you think.