POW! WOW! Hawaii 2016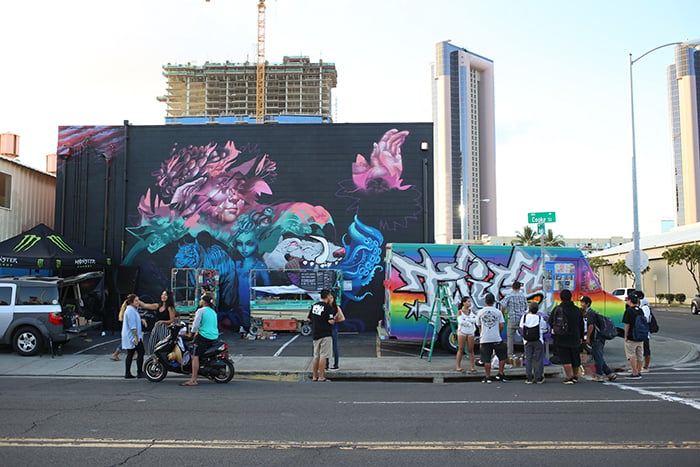 The weeklong POW! WOW! Hawaii art festival attracts artists from around the globe to Kakaako for a huge celebration of music, culture and art. The hub of it all is at Lana Lane Studios, with live art and mural projects happening on walls throughout the surrounding blocks.
For a map of where each artist will be, check powwowhawaii.com
POW! WOW! Hawaii concludes with the "Stranded in Paradise" finale concert at Makers and Tasters on Saturday, Feb. 13 from 4 p.m. to 10 p.m., followed by an afterparty at Addiction night club that goes on until 2 a.m.