POW! WOW! Hawaii 2015: Day 1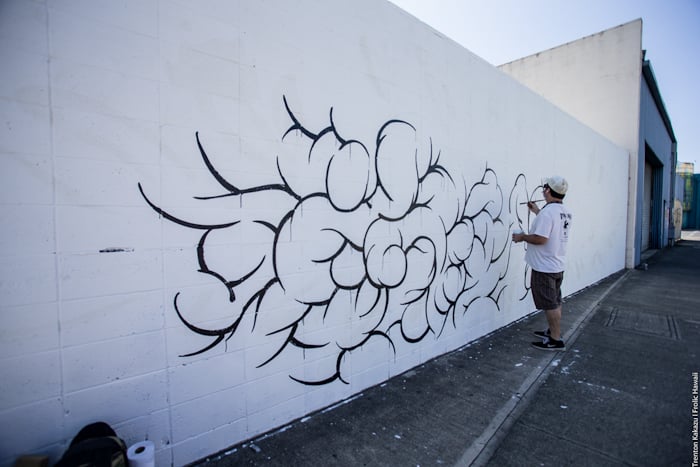 The POW! WOW! Hawaii art festival, now in its fifth year, kicked off Monday at Lana Lane Studios with a Hawaiian blessing and brief talk by co-founder Kamea Hadar. Then artists grabbed their paints and hit the streets to begin working on their murals.
For a map of where each artist will be, check powwowhawaii.com.
For blogger Olena Heu's rundown of what will be happening throughout the week as part of POW! WOW!, click here.
We'll be keeping track of the artists' progress throughout the week, so check back tomorrow for more photos!