POW! WOW! Day 5: 1XRun & PangeaSeed Exhibition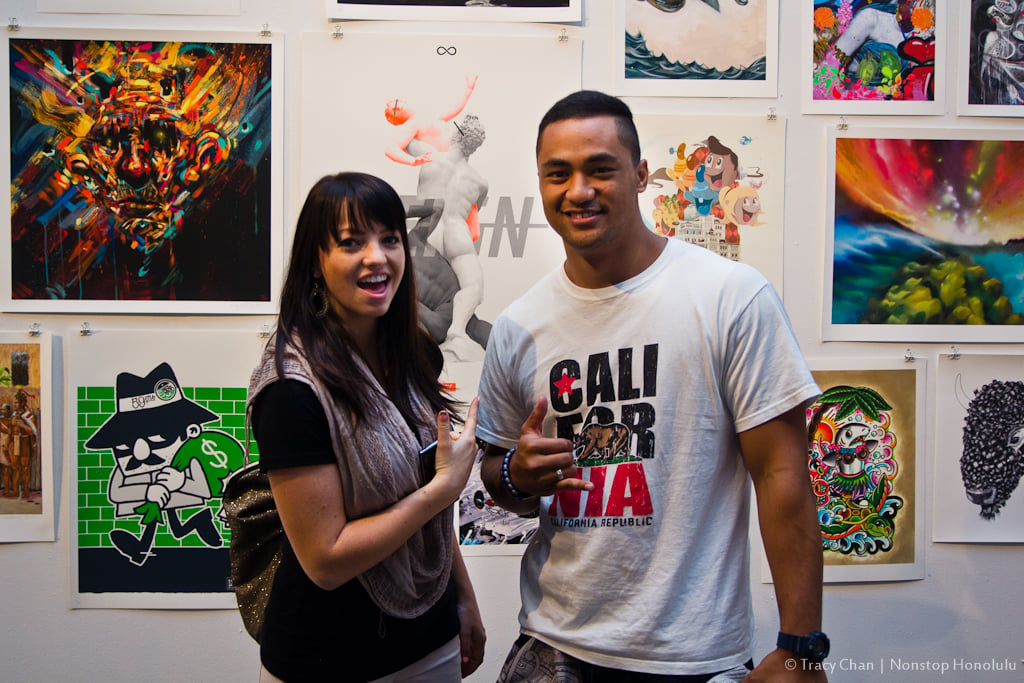 1XRun, a print company based in Detroit and PangeaSeed, a nonprofit dedicated to raising awareness about threatened ocean habitats, hosted a party/art exhibition at Fresh Cafe's Loft in Space, working with several of the visiting artists to offer high-quality prints and limited edition collectible toys for purchase. The free, all ages event attracted a good-sized crowd to hang out and peruse the art.
Photos by Tracy Chan and Trenton Kakazu.
1XRun and Pangeaseed Exhibition @ Fresh Cafe