Pow Wow Day 4: Panel discussion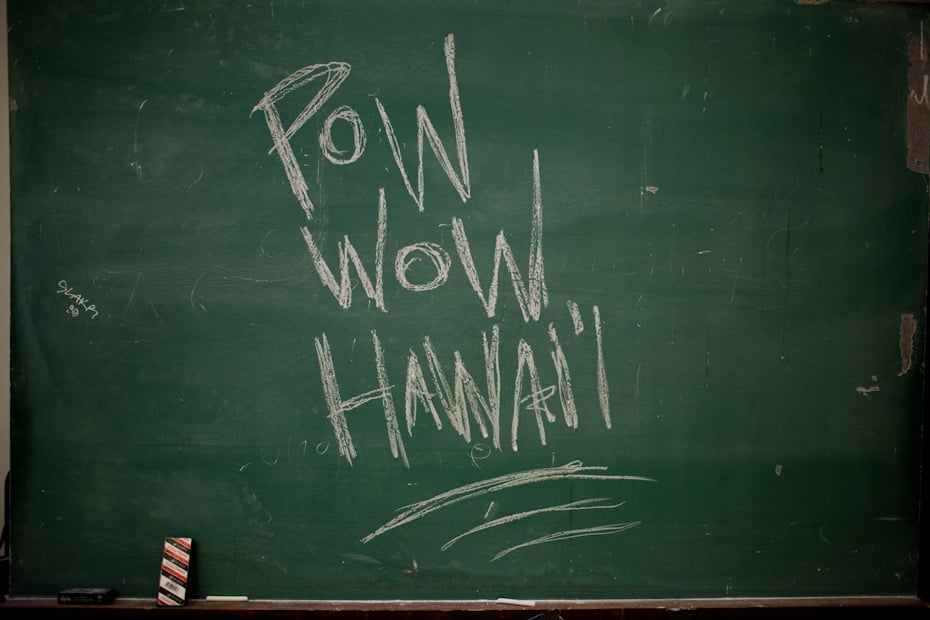 Pow Wow's panel discussion on Thursday featured a heavyweight lineup of creative talent, including Hypebeast's managing editor Eugene Kan, Booooooom founder Jeff Hamada, Qubic founder Frank Liew, Hi-Fructose writer and gallery owner Ken Harman and the artist/designer Suitman.
The panelists' raw enthusiasm for art culture was on full display at the event, held at the University of Hawaii at Manoa as part of Pow Wow Hawaii. One by one, they made their way to the podium and delivered introductions that drew smiles, laughter and occasional "ooohs" and "whoas" from the audience as they shared their triumphs, mischievous hijinks and reasons for doing what they do.
The introductions were followed by a Q&A session, where they spoke about the importance of talking to people face-to-face, being more of a people person than a technical one, doing things you're passionate about, creating quality content, proving yourself, and being mindful of technology, yet not letting it get in the way of experiencing things.