POW! WOW! 2015 recap: Our 5 favorite murals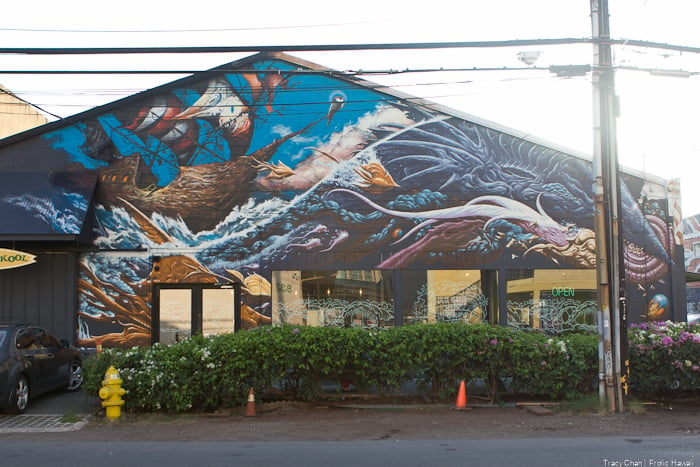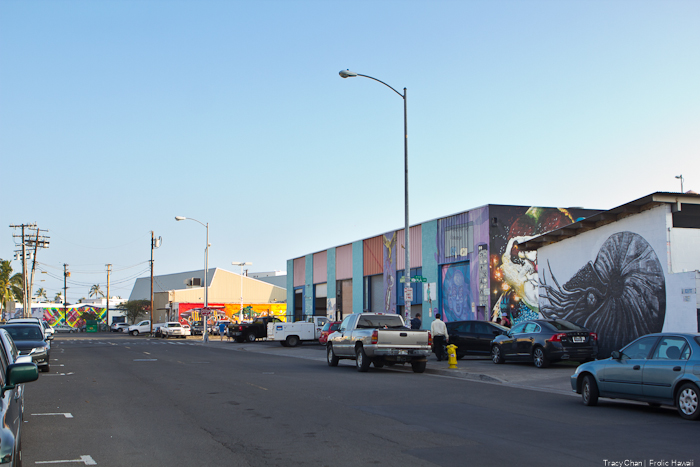 POW! WOW! 2015 is history. Now that the artists have laid down their spray cans and brushes, Kakaako is vibrant with freshly painted murals that will grace the walls for a scant year before many will be painted over again. This year saw some famous artists from Honolulu and all over the world doing epic things with paint, so where do you begin?
Here are our suggestions. It was hard to choose just five, but we thought these were some of the most eye-catching and mind-boggling.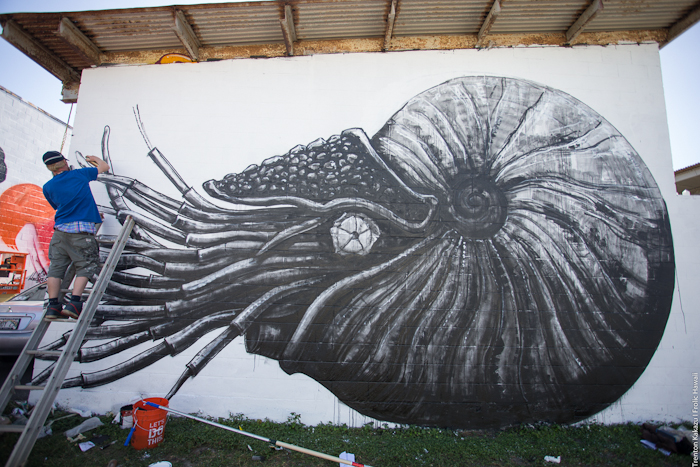 Artist: ROA
Where: Entrance to Lana Lane
One of the first murals to catch attention was Belgian artist ROA's double nautilus piece. I'm a sucker for monochrome, and this guy's work is just amazing. The detail, his use of architecture and surrounding elements, and his hyper-realistic biological approach to the subject all make this nautilus and the hermit crab right around the corner two of this year's most striking pieces.
ROA is known for his obsession with painting animals, often incorporating elements of life, death and life after death. He often uses native animals of the location he is painting in, like this nautilus and hermit crab, both native to the Hawaiian islands. For more info on ROA, visit his Street Art Bio.
– Tracy Chan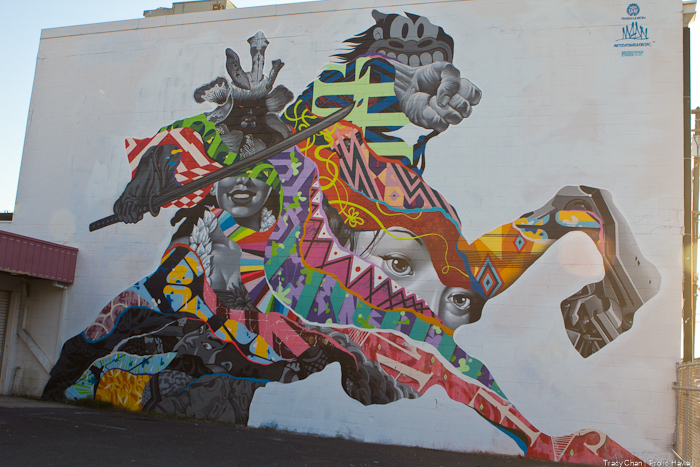 Artist: Tristan Eaton
Where: Ahui Street
Los Angeles-based Tristan Eaton returned to POW! WOW! this year with his brother, to paint on the same wall he painted last year. This strikingly complex collage shows a samurai astride his horse — you need to look at it for a while to fully appreciate and comprehend. The crisp precision of the outline, contrasted with everything that's going on within, is why I keep driving past this mural.
Tristan designed his first toy for Fisher-Price at 18 years old and has been working as an artist full-time ever since. His work can be seen in galleries around the world and in the permanent collection of New York's Museum of Modern Art.
– Tracy Chan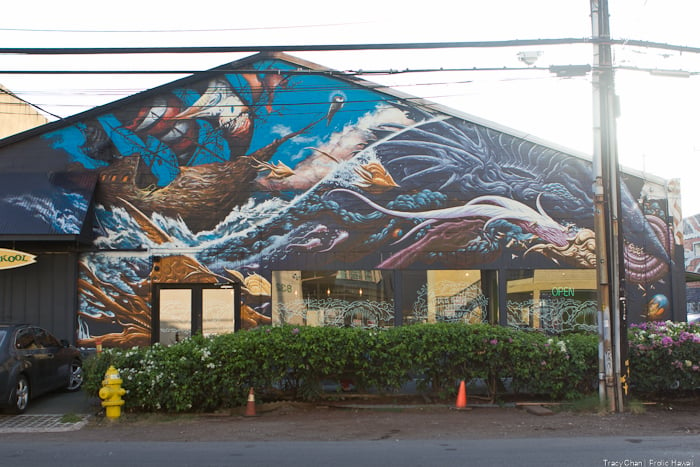 Artists: Esao Andrews and Aaron Horkey
Where: Fresh Cafe, 831 Queen St.
This one's both easy to find and mind-blowingly complex. Fresh Cafe got a mural makeover by Los Angeles artist Esao Andrews and Midwest artist Aaron Horkey. I just can't get over the gorgeous detail and flow of these fantastic creatures. Everything looks organic, even the ship, with fun details like the little owl sitting on its prow.
– Tracy Chan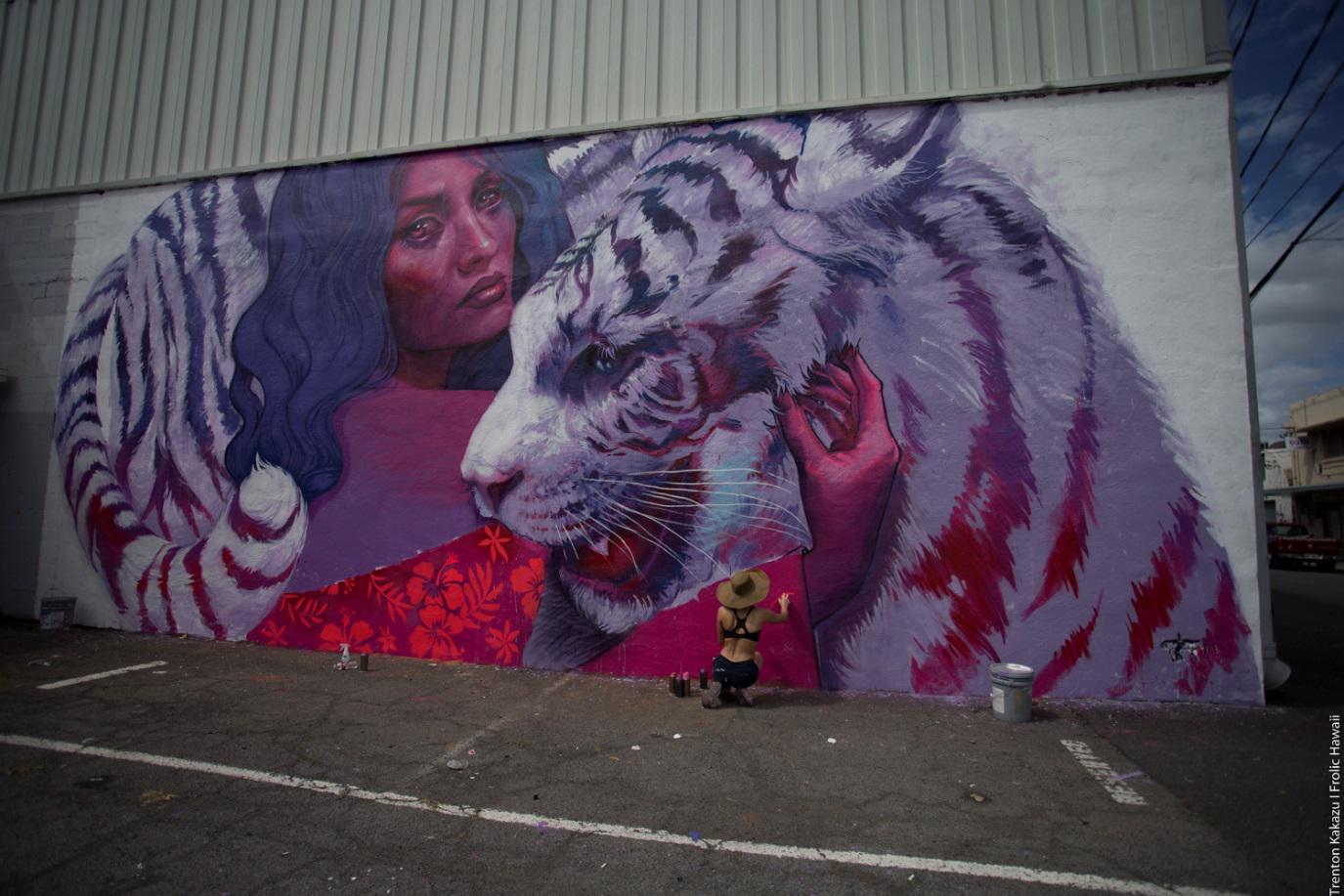 Artist: Natalia Rak
Where: Off Cooke Street
I love this painting of the lady in red with the white tiger, and how the red flows into the fur of the tiger and blends into her skin and eyes. The color palette is simple but the red adds such intensity to the painting that it somehow seems to glow. This piece is by Polish artist Natalia Rak, who often incorporates faces and mysterious moods of women into her paintings.
– Trenton Kakazu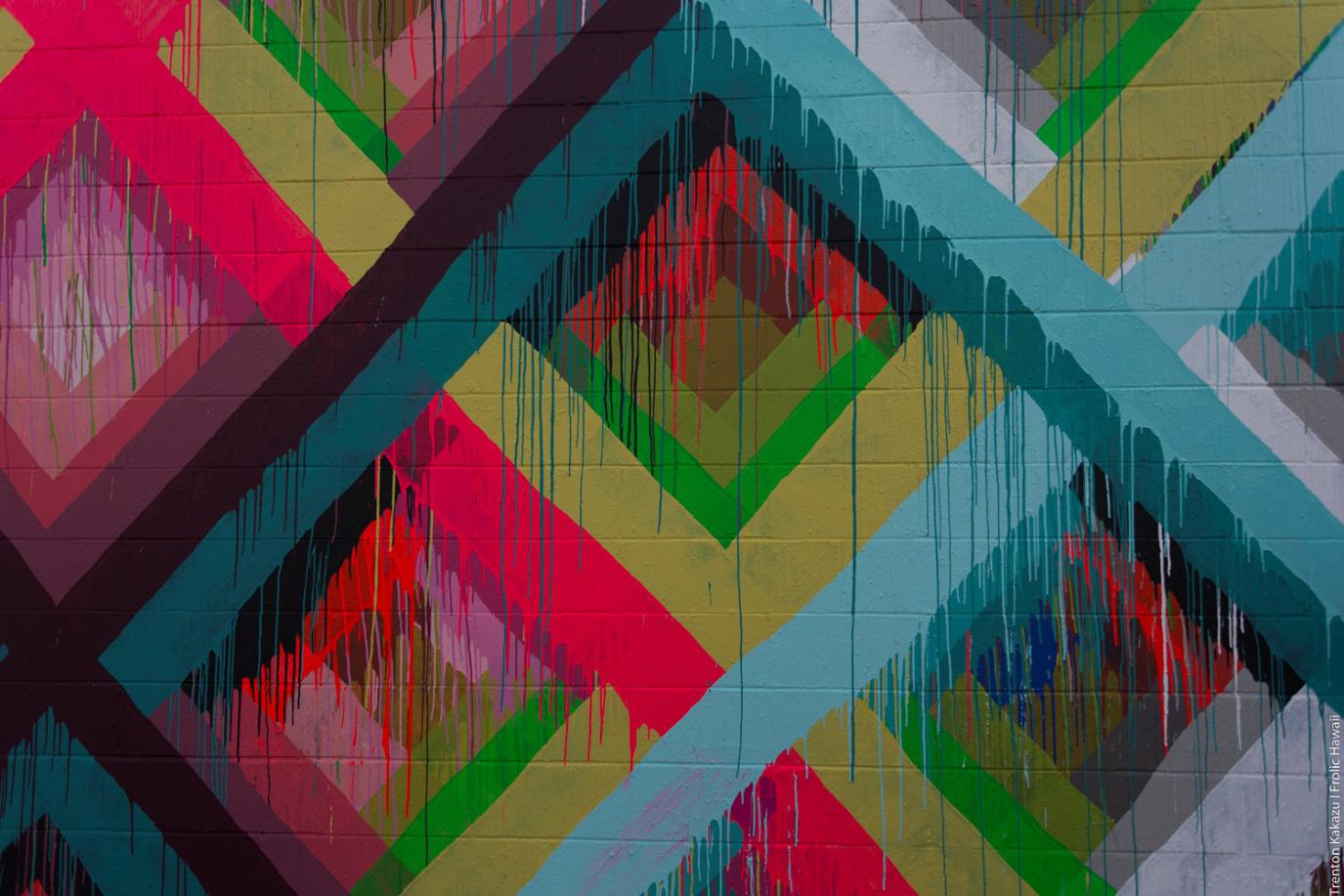 Artist: Maya Hayuk
Where: Auahi near Lana Lane
What I love about this painting are the geometric lines and color palette that seems to pop out at you, even from a long way away. The placement of dark colors and white gives the painting a 3D effect. Artist Maya Hayuk is based in Brooklyn and is known for her bold colors and intricate, symmetrical geometric compositions.
– Trenton Kakazu