Poll Results: Here's Your Top 5 Crispy Gau Gee
From Wai'anae to Lā'ie, crispy gau gee ranked by readers.
The crunch? Irresistible. The taste? Nostalgic. Hot out of the fryer or fridge cold, gau gee satisfies with a one-two punch of texture and porky goodness in a single bite. It's no mystery as to why it's the first to go at potlucks, we're just curious where you get yours from.
In our latest poll, readers voted on and recommended more than 60 restaurants from Wai'anae to Lā'ie that make it the best. Here's how they stacked up: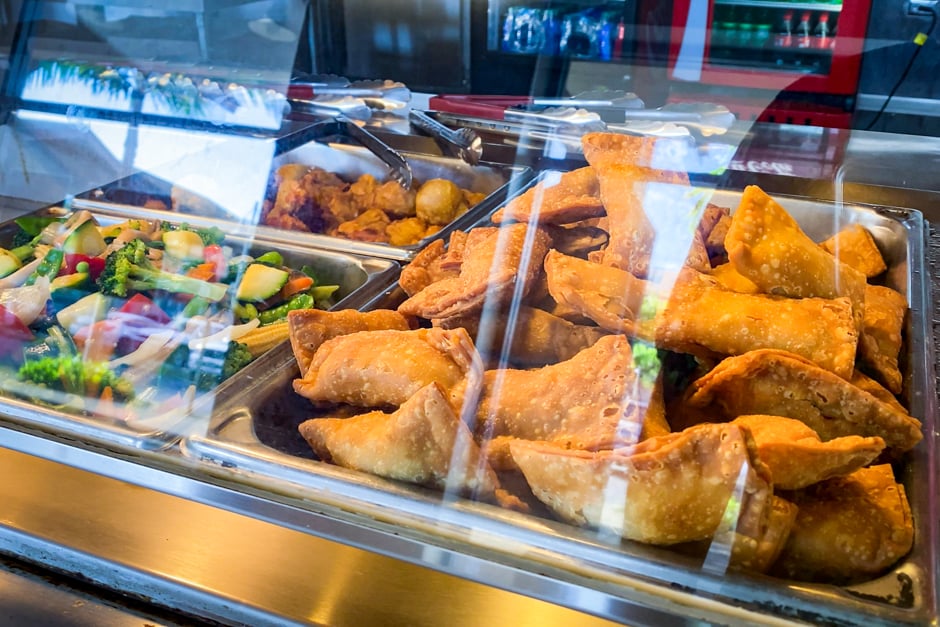 No. 5: Chun Wah Kam Noodle Factory
With three locations from Kapolei to Ala Moana, it's the default stop to pick up manapua, lo mein noodles and pork hash on the way to the office. Earning 6% of the total vote, Chun Wah Kam Noodle Factory is also where many get their crispy gau gee ($1.25 apiece)—they make the wrappers after all.
537 Pensacola St. • Ala Moana
98-040 Kamehameha Highway • Waimalu
885 Kamokila Blvd. • Kapolei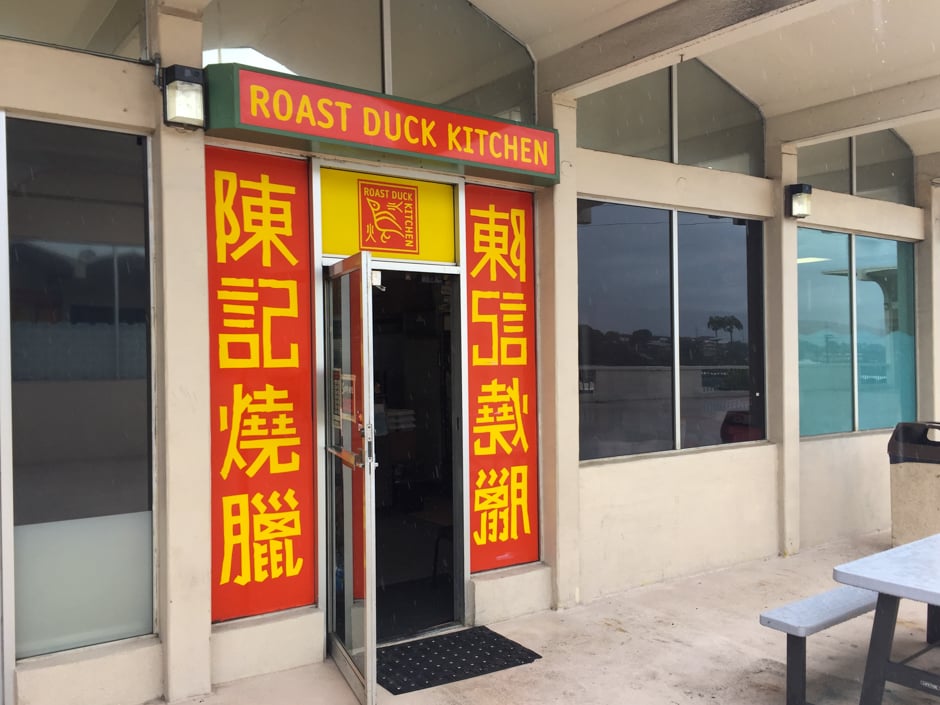 No. 4: Roast Duck Kitchen
It's lunchtime and the line's out the door—don't worry, it's worth the wait. Roast Duck Kitchen is an 'Aiea institution known for roast pork but insiders know to add a few crispy gau gee ($0.89 apiece) to their plates before leaving. With 9% of the vote, it's our readers' fourth most popular spot to get this local delicacy.
99-115 'Aiea Heights Drive • 'Aiea
---
SEE ALSO: You Voted: Here's Your Top 5 Meat Jun
---
No. 3: Kin Wah Chop Suey
Kāne'ohe has no shortage of Chinese restaurants but it's Kin Wah Chop Suey that leads the pack when it comes to its fried dumplings (10 pieces for $7.50). Kin Wah netted 12% of the poll to be the third most popular restaurant with crispy gau gee.
45-588 Kamehameha Highway • Kāne'ohe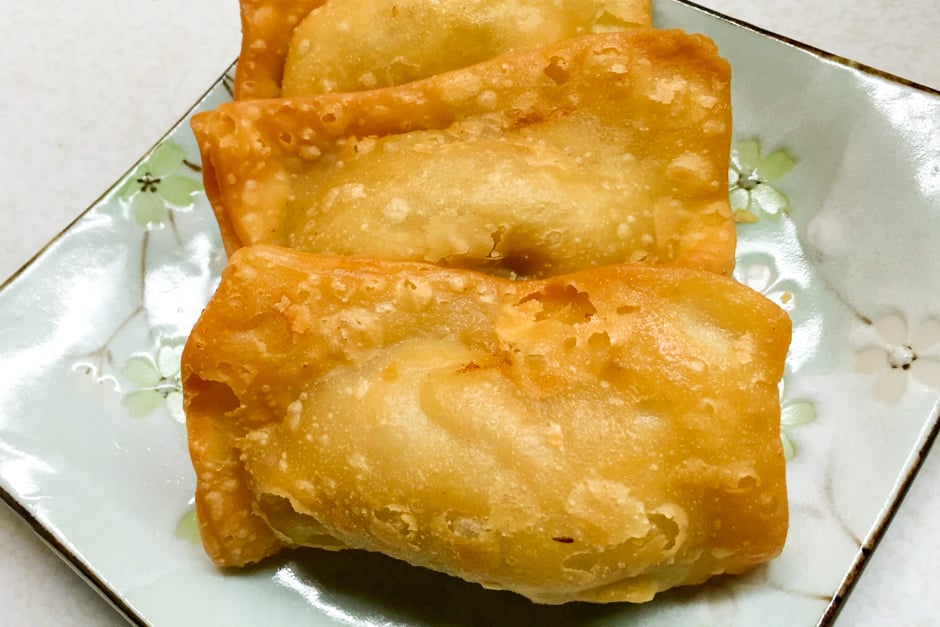 No. 2: Waimalu Chop Suey
Intrepid readers made sure to note Waimalu's crispy gau gee ($11.99 for 8 pieces) are now smaller than the overstuffed versions that looked too big for their wrapper. That just means you can eat more, right? Waimalu Chop Suey earned 15% of the poll to place second on our readers' list of favorite crispy gau gee.
98-020 Kamehameha Highway • Waimalu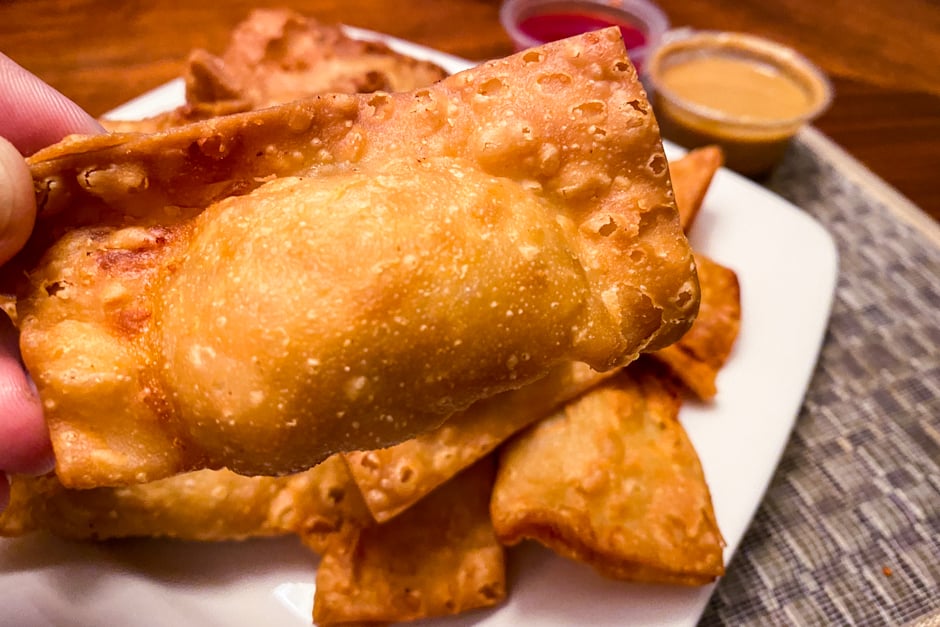 No. 1: Kunia Chinese Restaurant
Far-flung for many, Kunia Chinese Restaurant's crispy gau gee ($8.95 for 8 pieces) just might be worth checking out if you love crispy wrappers and a clean, pure pork filling. With a quarter of the entire votes, readers agree that these golden dumplings are worth the effort.
94-673 Kupuohi St., # B107 • Kunia
Stay tuned for Frolic's Top 5 crispy gau gee due later this month.
Full poll results below: