Playing with Food … for Charity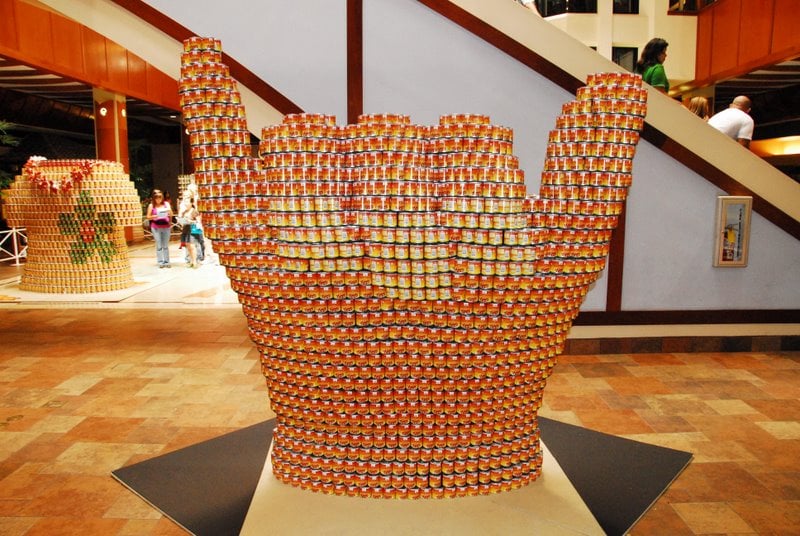 It might sound a little weird, but for us, AIA Honolulu's Canstruction competition at Pearlridge Center Uptown has always had a thrill similar to Nascar racing. Every year, teams of local architects design and organize cans of food into towering, imaginative structures. It's all for a good cause—the cans end up with the Hawai'i Foodbank to fight hunger in the islands—but seeing so many tins of Spam stacked so precariously makes it impossible not to expect catastrophe at any moment.
Of course, an avalanche of baked beans is probably unlikely—these are professional architects we're talking about here, and the level of engineering brought to bear each year is impressive. Past Canstruction events have boasted edible structures ranging from a giant shaka hand to a scale replica of the Arizona Memorial.
This year's Canstruction competition happens this Saturday from 9 a.m. to 2 p.m., and you'll be able to check out the creations at Pearlridge through Sunday, October 3. For more information, visit aiahonolulu.org.