Pig and the Lady's "Spirited Away" popup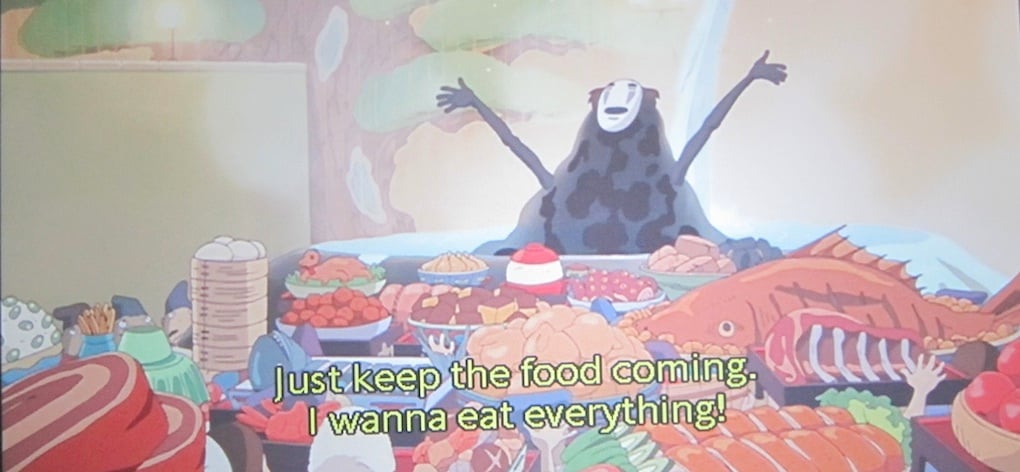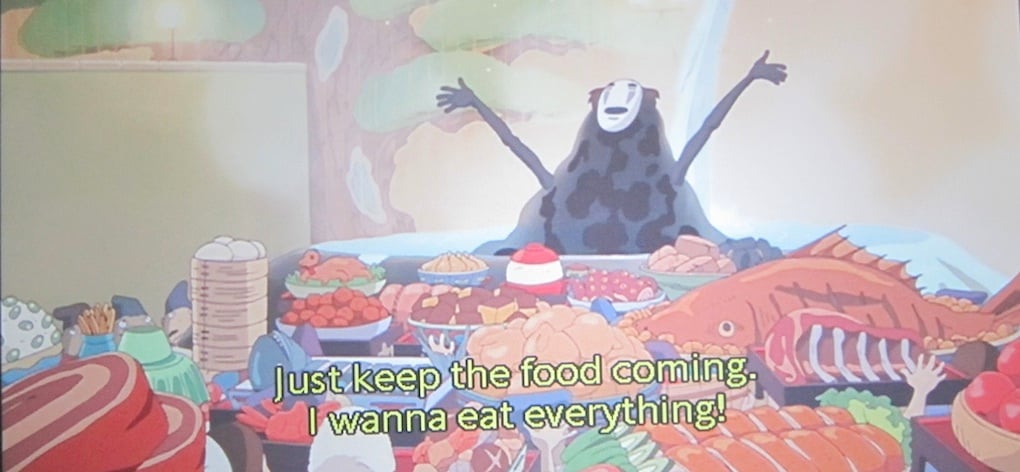 Pig and the Lady is in my blood. I'm there Wednesday nights at the Blaisdell farmers' market, Thursday nights in Kailua if I miss Wednesday; and every other Saturday, when they set up Noodle Bar at Taste in Kakaako, I often show up after dinner. Their popup dinners? I've been to most. I love the Vietnamese dishes Mama Le inspires, and the French-Southeast Asian-West Coast riffs that Andrew Le puts on my plate.
Which is all a long way of saying this is not a review. Pig and the Lady's latest popup, a five-course menu served as diners watched the movie that inspired it, had me yelling "hana hou!" before the lights even dimmed. The movie was "Spirited Away," Hayao Miyazaki's iconic anime about a spoiled girl's unwitting journey into the land of spirits, and the dinner was a near-exact replica of the one Le served earlier in March to a standing ovation at the South by Southwest conference in Austin, Texas.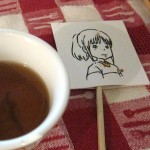 It's a whole new spin on dinner and a movie, for us in Honolulu at least. You wouldn't know it from passing by, but r/d, a small bookshop on Auahi Street in Kakaako, has ceilings that soar to two stories, allowing for an ample screen to scroll down before three rows of tables with seating spaced and tiered to afford clear views for 30 people.
Decor touches featured Studio Ghibli everywhere you looked. Flags we were to wave if we needed anything featured movie characters like Chihiro, No Face and the soot balls. The menu was rooted in Japan, Vietnam and left field, as far as I could tell, with riffs veering in directions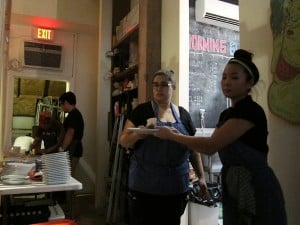 contemporary and unexpected. "I wanted it to be whimsical," Le said, "just like Miyazaki."
With no kitchen at r/d, Pig and the Lady brought its farmers' market equipment and set up in the alley out back. The assembly line ran like a human chain, with plates passed from outside, down the hall and to servers stationed at the back.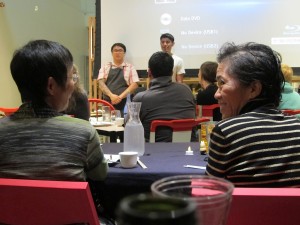 And here in the foreground, watching on the right as r/d's Ben Trevino introduces her son, is Mama Le, whose home-style Vietnamese cooking inspired the farmers' market booths. This is the first time I've seen her as a guest at a Pig and the Lady popup, instead of supervising and serving. Mama Le stayed back in Honolulu while Le and his brothers Alex and Anderson went to Austin. She cried when they told her about the standing ovation. "I watch Andrew now, he does what I cannot do," she says. "I'm so proud of my son. So proud."
Andrew Le promises more dinner-and-movie combos. It's what he wants to do at this point. Saturday night, the first of two nights that sold out at $69 a ticket, was mostly Pig and the Lady regulars. We were ready to eat up this new experience. We were ready to be spirited away.
Pig and the Lady + Spirited Away