Pics: RIP R/D Closing Party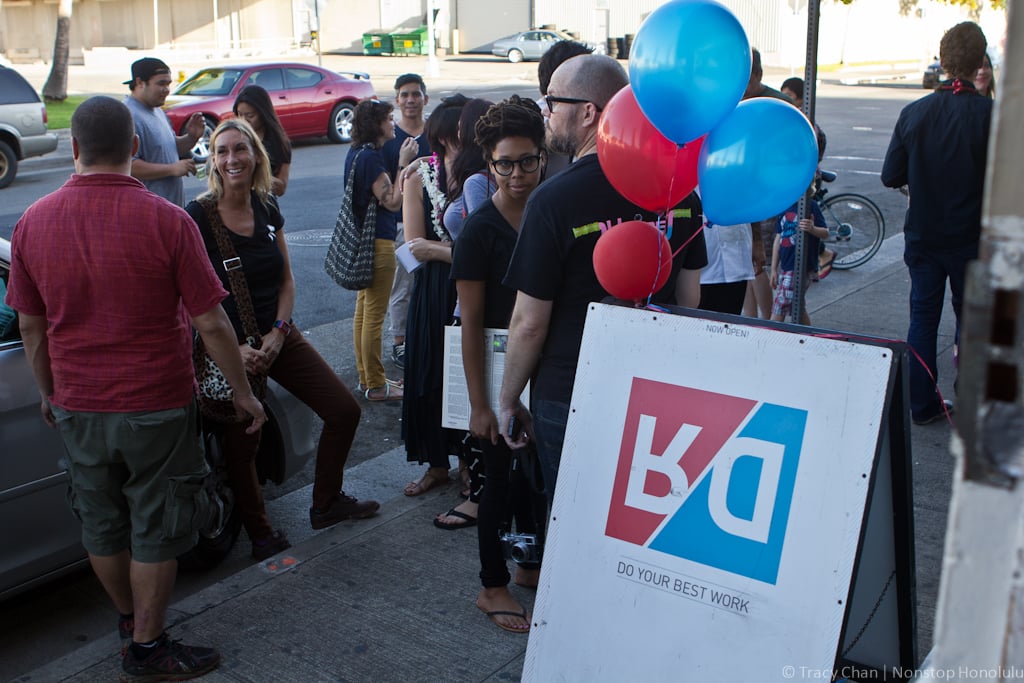 Honolulu's creative community bid a fond, and sometimes tearful farewell to one of the first pioneers on the Auahi Street block that has become known as the heart of Kakaako. Started two years ago, R/D, run by the folks at Interisland Terminal, has acted as a creative hub and workspace for people from all over the Island. The bookstore, workspace, coffee shop and microcinema hosted regular ongoing exhibitions, panels and feature film programs unlike anything else in Honolulu, focused on international contemporary film, art and design.
The party, which went from 11 a.m.-5 p.m., ended with R/D creative heads Wei Fang, Sarah Honda and Ben Trevino leading a toast to the new year and the next big project for the InterIsland Terminal crew: An exciting new multi-purpose warehouse space designed by respected Japanese architects Atelier Bow Wow. More information on this project can be found on this post, a Pau Hana talk with Atelier Bow Wow's Yoshi Tsukamoto.
For more on R/D, take a look back at our feature on it, A Look Inside R/D.