Pics: Miss Vamp Hawaii 2015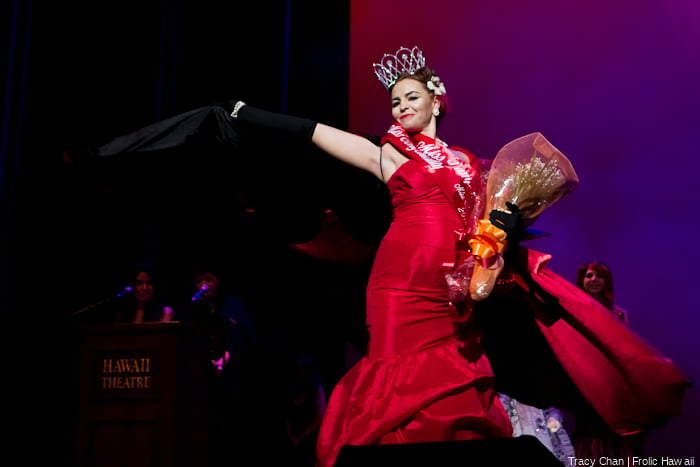 The fifth annual Miss Vamp Hawaii, a vampire beauty pageant, took place at Hawaii Theater Sunday evening; with a competition similar to normal beauty pageants, but with a darker edge. It featured a performance by special guest Aurelio Voltaire, plus the traditional Q&A, a gown/costume competition, a "moon-bathing lingerie" section and crowning of the winners with sashes, trophies and prizes.
Congratulations to Mabsy, winner of the 2015 Miss Vamp Hawaii crown, and her runners up!