Pics: Matchbox Twenty @ Blaisdell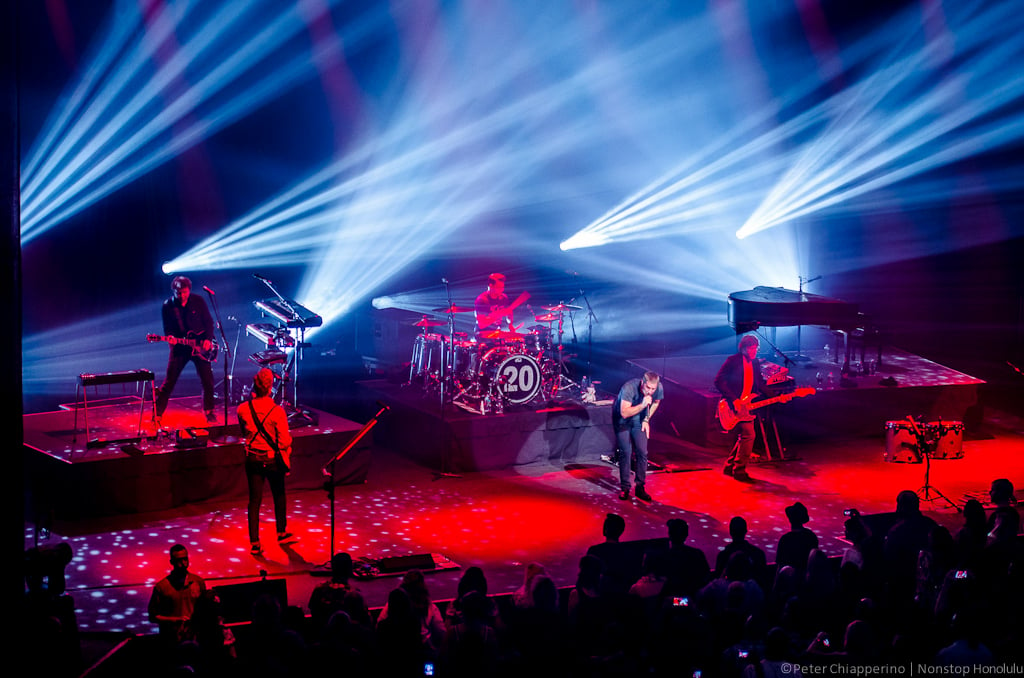 Alt-rock legends Matchbox Twenty, composed of singer/frontman Rob Thomas, bassist Brian Yale, rhythm guitarist/drummer Paul Doucette and guitarist Kyle Cook returned to Honolulu Wednesday with a concert at Blaisdell Concert Hall. Hawaii is one of the stops along the band's tour in support of a new album, "North." The band, which now has five Grammy nominations and four American Music Award nominations under its belt, played both new songs and older hits to an enthusiastic crowd of fans, including "Unwell," "3AM" and many others. The opening act was local girl Erica Elona.

Photos by Peter Chiapperino.